How Much Money Sylvester Stallone Made Off The Rambo Franchise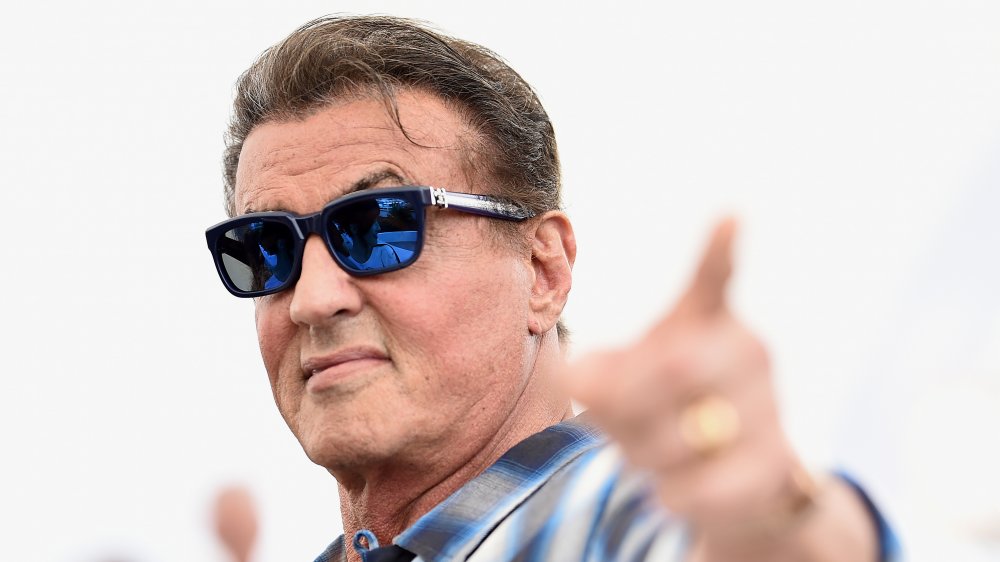 Pascal Le Segretain/Getty Images
Sylvester Stallone has been a staple of Hollywood action movies for decades, with turns as beefy, shell-shocked veteran John Rambo and beefy underdog Rocky Balboa. If Rocky (1976) placed Sly on the map, then First Blood (1982), commonly called "Rambo," cemented Stallone amongst Hollywood's pantheon of action deities. During the 70's Stallone took part in 60 films, according to Men's Health, but none of his roles would ever impact the general public as much as characters Rocky and Rambo. Now, the phrase "going Rambo" conjures a specific, bullet-riddled power fantasy, no matter its initial, semi-earnest attempt at deconstructing PTSD.
Since First Blood's initial release, there have been four additional Rambo flicks: the somewhat confusingly named Rambo: First Blood Part II (1985), where Rambo mows down swaths of near-sighted jungle foes, Rambo III (1988), known as "the one in the desert with tanks," the newer iteration of Rambo-turned-swamp hermit Rambo (2008), and the circle-closing Rambo: Last Blood (2019), where Rambo literally rides off into the sunset on a horse, per Cheatsheet. Stallone has writing credits for each of these projects, and the money he's garnered from acting, directing, and producing has left him with a net worth of nearly half a billion dollars ($400,000,000), according to Celebrity Net Worth. No matter his humble Hollywood beginnings (he was sleeping in a bus shelter in 1970, according to Mental Floss), wealth has gone to his head at times, like when he was sued by servants (yes, servants) who were ordered to not look him in the eye or talk to his mother, per the BBC.
But how much of Stallone's money comes from the Rambo franchise?
Raking in paycheck after paycheck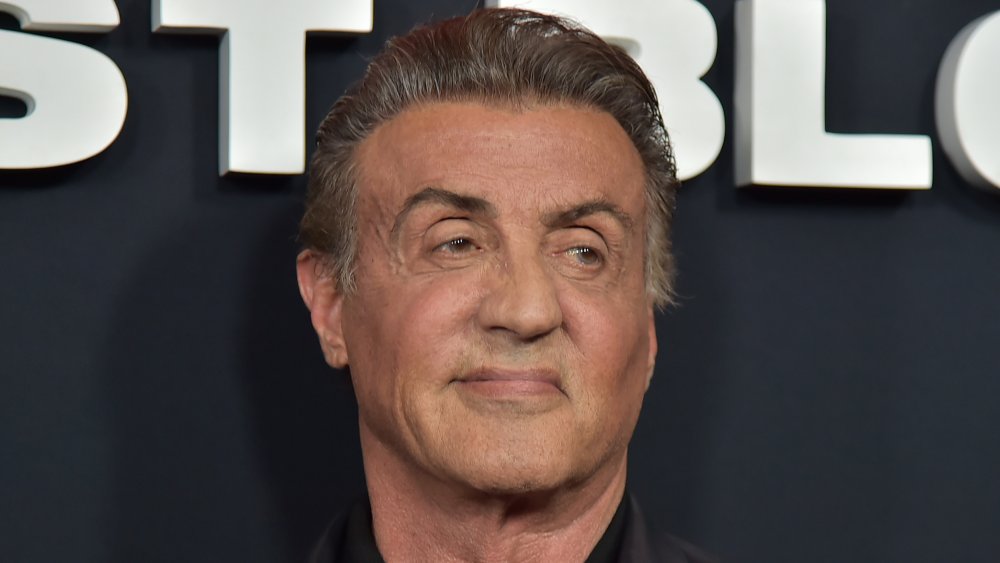 Theo Wargo/Getty Images
When Stallone helped write First Blood, he was primarily known for his role as Rocky Balboa. At the time he had refused to sell his script for Rocky for $300,000 unless he starred in the film, and consequently went from a penniless, aspiring actor with $106 in the bank (as stated by Prevention) to the lead of a franchise that has generated about a billion dollars. With First Blood, based in the 1972 David Morrell book of the same name, his fortune grew by $7 million, and the film earned $125 million worldwide. Rambo, First Blood Part II earned more than double that amount worldwide, at $300 million. By the time Rambo III came around, Stallone's paycheck earned him $16 million even though the movie performed less admirably than its predecessor, at $180 million. 2008's Rambo and 2019's Rambo: Last Blood each performed successively worse than their predecessors (and had relatively small budgets of $50 million, of which Stallone's salary is derived).
Realistically, this puts Sly's earnings for all of the Rambo films combined at no more than the $75-100 million range. No small sum, but the majority of his wealth has come from other sources — and that's even counting the Rambo merchandising through his own website (including Rambo duffel bags), as reported by Marketplace. More of his fortune can be attributed towards the Rocky franchise and other movies (such as $20 million for 2001's Driven, or $35 million for 2013's Detox), and the appreciation of that money over time.