The Real Reason The BBC Banned Jimi Hendrix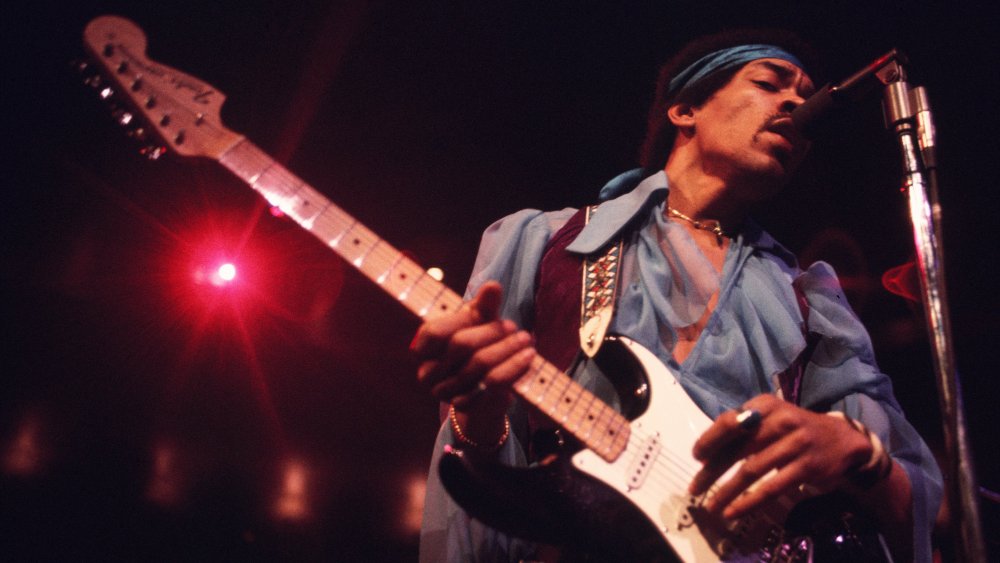 Walter Iooss Jr/Getty Images
Before his immortal performance of the of the National Anthem at Woodstock, Jimi Hendrix recorded what some have dubbed his "individualist anthem," via Genius. That electric declaration of independence was 1967's "If 6 was 9," in which Hendrix declares, "I'm the one that's going to have to die when it's time for me to die. So let me live my life the way I want to, yeah." His guitar-playing became an extension of that life. He made strings speak a language no one had ever heard before, bleeding hedonism, dripping sensuality, growling ominously, and roaring with raw anger.
That brilliant, unapologetic individuality made for musical voodoo that only he could do so well. But it could also cause discord. In fact, According to the Guardian, his music career kicked off after he got kicked out of the army, which he joined to avoid incarceration for car theft. A military report said of Hendrix, "Individual is unable to conform to military rules and regulations." Documents obtained by the Smoking Gun show that the individual not only played by his own rules but got caught playing with himself, which will hopefully come to be known as "experiencing the Jimi."
As a young musician, he got kicked out of Little Richard's very tightly controlled band for wearing too nice a shirt and refusing to trim his hair. Even in London, the city that launched him to prominence, Hendrix managed to get banned by the BBC.
Jimi Hendrix becomes the Cream of the crop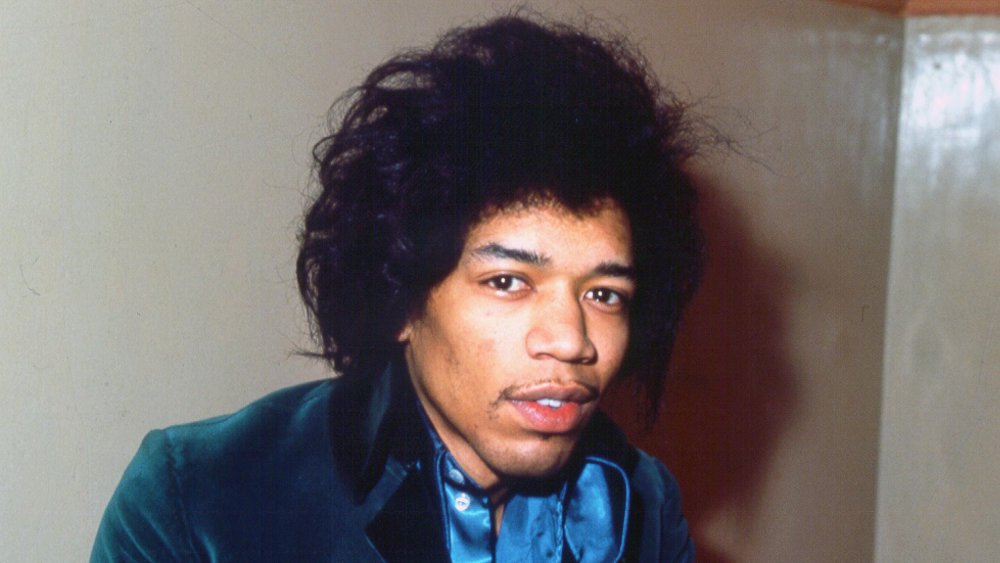 Michael Ochs Archives/Getty Images
When Jimi Hendrix first visited London in 1966, he hadn't yet wowed the world with his genre-defying and music-defining guitar playing, says Ed Vulliamy of the Guardian. But in London, his greatness began to shine through. He also met Cream's Eric Clapton, who was floored by Hendrix's skill. In fact, Clapton, reportedly complained to Animals bassist Chas Chandler (who had previously been stunned by Hendrix), "You never told me he was that f***ing good."
Apparently, the feeling was mutual for Hendrix because, as Far Out Magazine writes, during a subsequent trip to London, Hendrix and his band, the Experience, paid tribute to Cream. It was January 3, 1969, the same day that Cream announced they were breaking up. Of course, the BBC hadn't planned on Hendrix addressing Cream's demise. The BBC had invited Hendrix to perform on its new primetime show, Happening For Lulu. Stiff and stuffy, the broadcasting company expected him to perform just two songs, "Voodoo Child" and their most recent hit, "Hey Joe." The BBC also expected him to do a duet with the show's host, Lulu.
But individuals like Jimi Hendrix defied expectations. Moments into playing, "Hey Joe," he halted the song, declaring, "We'd like to stop playing this rubbish and dedicate a song to the Cream." They played Cream's "Sunshine of Your Love," marking the sunset of the BBC's tolerance for Hendrix. And that is how he got banned.