The Real Reason Prince Couldn't Stand Justin Timberlake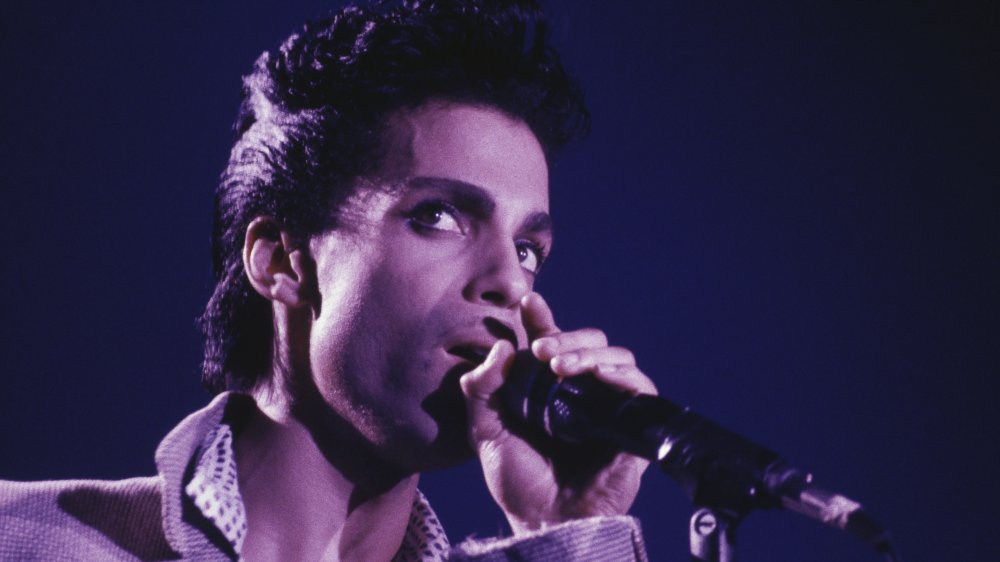 Michael Putland/Getty Images
Up to a point, they at least had music in common. Also, apparently, a deep dislike — maybe even distaste — for each other professionally. Justin Timberlake and Prince simply did not get along. Timberlake is a pop culture and pop music phenomenon, a Mickey Mouse Club alumnus (classmates with Britney Spears and Christina Aguilera, says Biography) who leveraged that bit of fame and fortune into a spot with boy band *NSYNC. The '90s were good, good enough that he released his first solo album in 2002, for which he picked up a Grammy. Prince, on the other hand, is rock royalty of another brand. Old enough to be Timberlake's father, Prince's output of composition, recording, and movies earned him a 2004 induction into the Rock and Roll Hall of Fame (again, per Biography). He died in 2016 of an accidental overdose of the painkiller fentanyl.
Before that, however, Prince made no attempt to hide his distaste for Timberlake's music — even Timberlake's presence. He reportedly was less than pleased that he had to share a dressing room and bathroom with Timberlake for the 2004 Grammy Awards ("I'm sharing ... a bathroom ... with Justin Timberlake," he said to recording executive Rebekah Alperin, says Vulture).
Timberlake did not impress Prince
Alberto E. Rodriguez/Getty Images
He used the stage at an Emmy Awards after-party to correct Timberlake's assertion about bringing sexy back: "For whoever is claiming that they are bringing sexy back, sexy never left!" according to Contact Music. Timberlake, of course, had to swipe back, with a line in "Give It To Me" about why people were criticizing him if sexy never left. "Don't hate on me just because you didn't come up with it," according to Billboard.
And then there was the moment when Timberlake released recordings comprised of "duets" with deceased entertainers, including Michael Jackson. That kind of technology, said Prince, was the "most demonic thing imaginable." So probably he wouldn't have been thrilled at Timberlake's use of a Prince hologram during a 2018 Super Bowl halftime show. Prince's sister, Tyka Nelson, told TMZ that all of the Justin critics should back off. TMZ reported that she believed "everyone has their own idea of what Prince would have wanted."
We're pretty sure he wouldn't have wanted to share a bathroom with Justin Timberlake, anyway.