Leon Hendrix: The Truth About Jimi Hendrix's Brother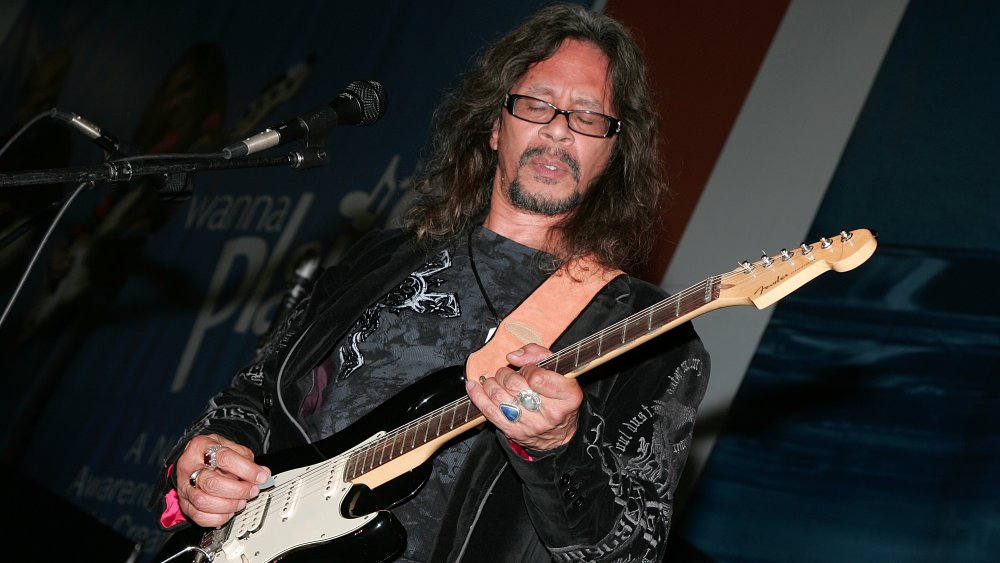 David Livingston/Getty Images
When Jimi Hendrix was just a little boy he grabbed a screwdriver and began dismantling his dad's radio. He wasn't driven by mischief, but rather, mystery. As explained in Jimi Hendrix: A Brother's Story, little Jimi "was looking for the music" inside the radio. Watching him this whole time, with a mix of confusion and concern, was the brother who later told this story: Leon Hendrix. 
Leon warned Jimi that messing with that radio would bring the wrath of their often-drunk dad. But Jimi was determined. He never found the music inside the radio, which Jimi broke, but he later discovered it in himself. For Leon, it was a different story. He wanted to play the guitar like his not-yet-legendary big brother, and asked their dad for one as a birthday present — but unfortunately, as Leon later told the Independent, his father responded, "Are you crazy? I already got one idiot playing a guitar." 
Leon didn't learn to play until he was 50, and started a band as an extremely late bloomer. Unfortunately, he also took after his brother in a much sadder way, becoming addicted to drugs.
Life in the purple haze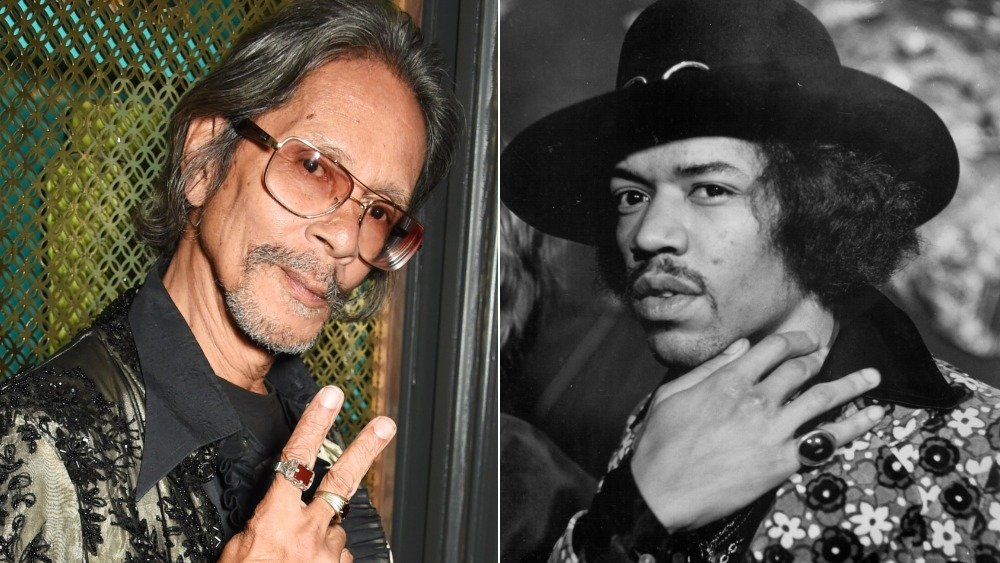 David M. Benett/Getty Images, , Michael Ochs Archives/Getty Images
Jimi and Leon Hendrix's lives were bound to intersect due to their brotherly bond, but the paths they traveled were dramatically different. Per the Baltimore Sun, before Jimi enlisted in the Army, Leon was placed in foster homes. "I was a bad boy all my life," Leon said. He used to accompany his brother on music tours, and as he recounts in his Jimi Hendrix: A Brother's Story, "Jimi and I had access to whatever substance he wanted."
Being related to one of the greatest guitarists of all time gave Leon VIP status with drug dealers, who even gave him "free samples"of narcotics. He was also a hot commodity with the ladies. While staying at a Beverly Hills hotel with his brother, "Girls would go through [Jimi's] door – and come into my room," Leon told the Independent. "Girls. Models. It was a lot of fun for me. I was so young." 
He had sex and drugs, but no rock and roll ... unless you count the jailhouse rock. Leon founded himself behind bars on multiple occasions. During one of his stints, Jimi wanted to visit and put on a concert for Leon, but Jimi's manager refused. He never saw his brother again. Jimi Hendrix died of an overdose while his little brother was still incarcerated. Leon first learned about it on the radio, before prison officials confirmed the news.
The Leon Hendrix experience
David M. Benett/Getty Images
Leon Hendrix missed his brother's funeral, but not for the reasons rumored by some. While legend holds that Leon's father, Al, barred him from attending it, Leon told Mouth Magazine, "The legend's not right, man. My Dad was alcoholic, and he got drunk, and we couldn't find the funeral." Leon later couldn't find himself in Al's will.
Jimi Hendrix died without a will, leaving Al, to inherit the estate by default, according to Courthouse News. A few years before Jimi's passing, Al married June Jinka, and adopted her daughter, Janie. Janie was just nine when Jimi died, and the two met him only a few times, but as NME details, Janie became Al's most trusted relative. So, he wrote Leon out of his will and left everything to her. Janie jealously guarded the estate of the stepbrother she barely knew, suing Leon for selling Jimi Hendrix-themed merchandise. Leon battled back with a lawsuit of his own. 
A court gave Leon "rights to his brother's name and likeness," but not his music, via the Guardian, and Leon made a name for himself as the frontman of the Leon Hendrix Band, releasing two albums. He was a hit with European audiences. "All our concerts sell out," he told Rolling Stone in 2012. Leon credited his legendary brother with his late-life success. "Jimi's looking out for me, buddy. 'Cause I can't get a job at McDonald's.