This Is The Song Fleetwood Mac Has Played The Most In Concert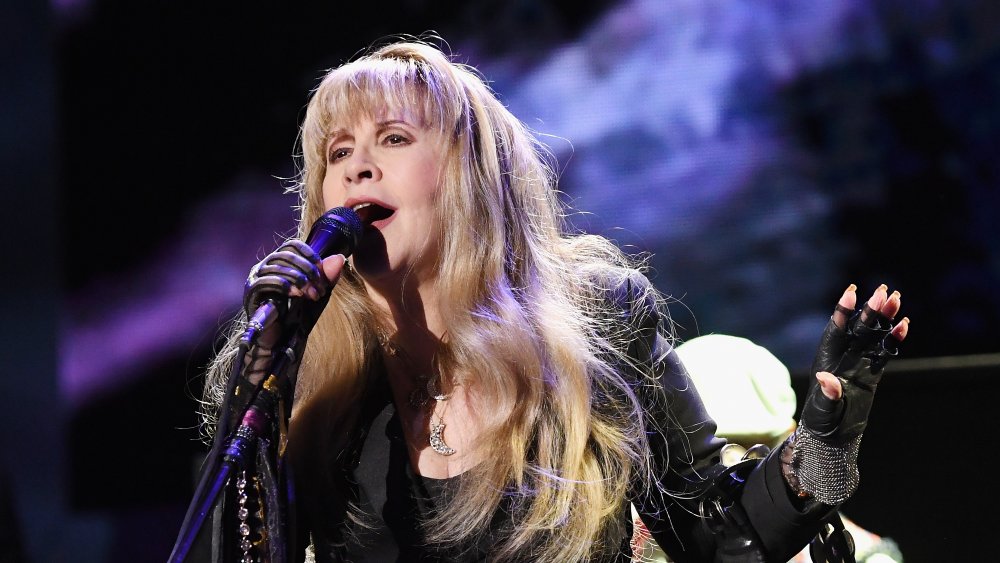 Kevin Mazur/Getty Images
Despite a touring history spanning over fifty years and several lineup changes, Fleetwood Mac can certainly still hold their own in concert. With hits like "Go Your Own Way", "Gypsy" and "Rhiannon," and many of its core members going strong, it's pretty clear why they still fill up stadiums globally each year. Given guitarist Lindsey Buckingham's departure from the tour roster in 2018, though, Fleetwood Mac's set list has seen some major tweaks, but the integrity of the band's performances, including the crowd-favorites, have remained largely unharmed.
Nearly two-thirds of band's sets are largely crafted from two albums, Rumours and Fleetwood Mac, per Ultimate Classic Rock. In fact, only a pair of tunes from the 1977 cult classic album Rumours aren't typically played live (the "Go Your Own Way" B-side "I Don't Want To Know" and Christine McVie's haunting ballad "Oh Daddy"). Only two of their most frequently played tunes don't come from five albums Fleetwood Mac, Rumours, Tusk, Mirage and Tango in the Night. Instead, these two outliers emerged from Mac's early Peter Green days, including the guitar-heavy "Oh Well," and Stevie Nicks' successful solo career song, "Stand Back."
Rumour has it... or does it?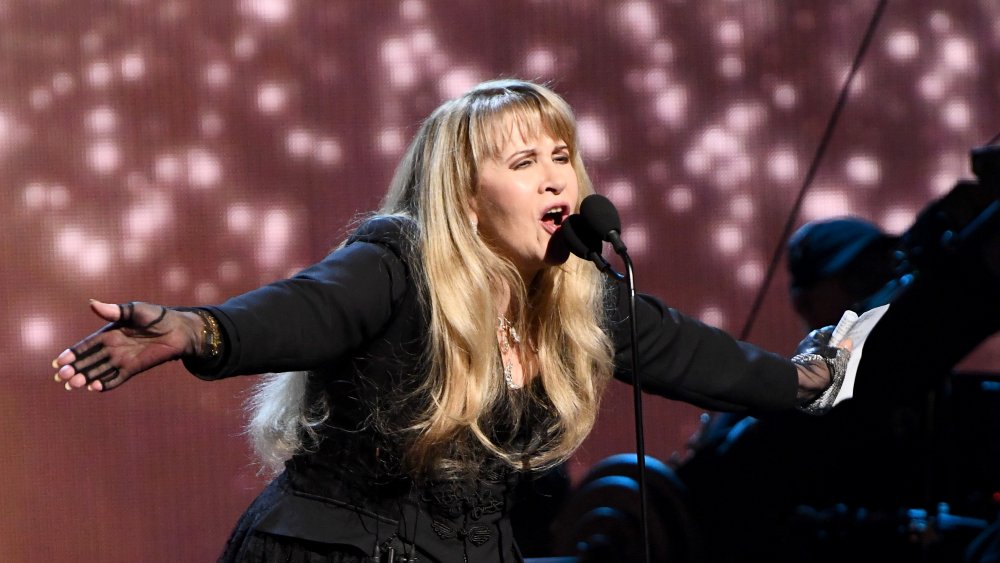 Dimitrios Kambouris/Getty Images
According to the crowdsourced setlist database Setlist.fm, Fleetwood Mac's top ten most frequently played songs span the band's entire career, from blues-rock beginnings to the present day. But despite the fact that Rumours certainly holds half of the top ten most played songs in concert, it — surprisingly enough — does not take the cake for containing the most-played Fleetwood Mac song of all time.
In fact, that accolade would go to the band's 1975 self-titled album, containing the groundbreaking hit "Rhiannon," which the band has reportedly played over 1,000 times. According to Ultimate Classic Rock, Stevie Nicks wrote the song based off of a character she read about in a supernatural novel, and Nicks has gone on to mention that she has written many poems about Rhiannon, and hopes to turn them into songs. Given the overwhelming success of the 1975 tune, these new tracks sound like they will be sure to turn heads.