The Real Meaning Behind Blue Oyster Cult's 'Don't Fear The Reaper'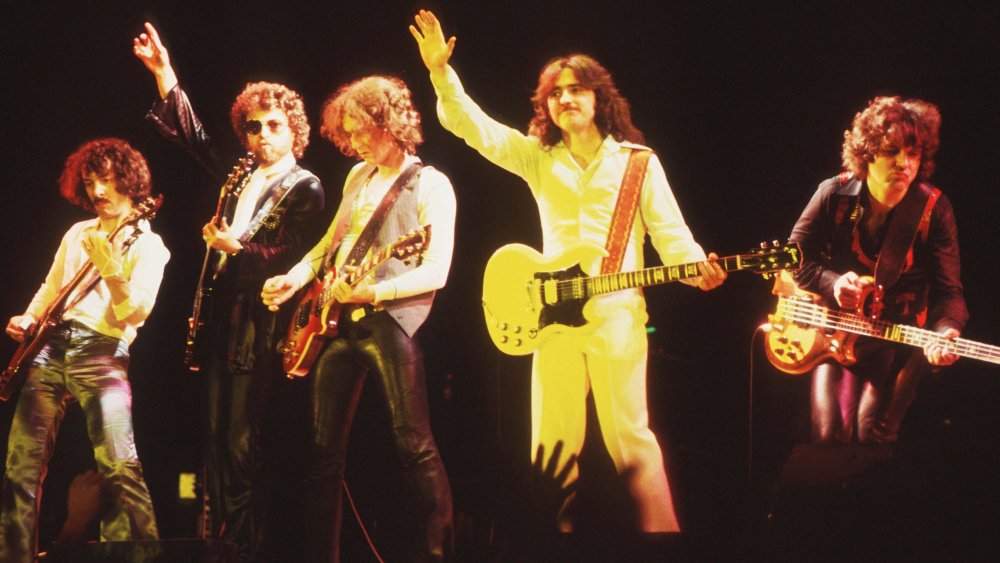 Michael Putland/Getty Images
We can all be grateful to Blue Öyster Cult for a couple of things. One, it raised young American's awareness of the umlaut — that double dot over the O in Öyster — and it provided the basis for one of Will Ferrell's most memorable Saturday Night Live sketches from 2000, with Christopher Walken insisting "(Don't Fear) The Reaper" needs "more cowbell." As for that second point, Cult's Donald "Buck Dharma" Roeser, who wrote the tune and sang lead on the original recording, told the Washington Post in 2005, "We thought it was phenomenal. I've probably seen it 20 times and I'm still not tired of it."
Bands are born and thrive and crash and burn at a mind-boggling rate. Whether it's ego, artistic differences, or Yoko Ono, there are no guarantees of longevity in the business that is rock and roll. Sometimes survival means changing with the times (Jefferson Airplane or Jefferson Starship? You be the judge), changing personnel, or creating afresh while remembering the roots.
Donald 'Buck Dharma' Roeser wrote 'Reaper'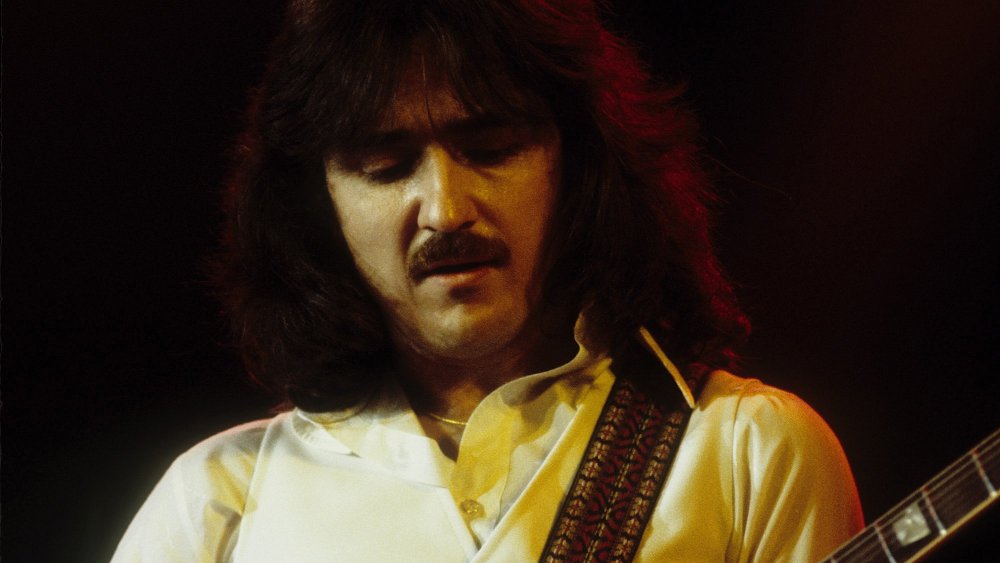 Larry Hulst/Getty Images
Blue Öyster Cult — BOC, to fans — got its start as Soft White Underbelly on Long Island back in 1967. (Yes, the world was in color, but just barely.) By 1971 the key personnel were in place, as was the now more familiar name. Their self-titled album debuted in 1972, says Louder Sound, and they quickly earned a reputation as a sort of thinking person's progressive (except when they weren't) metal (except when they weren't) yet melodic (pretty much always were) group of rockers. There was genuine poetry laced throughout their original compositions and recordings. Case in point: that "Reaper" piece we mentioned earlier. The track was cut in 1976, part of the album Agents of Fortune, as member Eric Bloom told the Pittsburgh Post Gazette in October 2019.
The meaning of the lyrics occasionally mystify listeners. Roeser explained to Louder Sound that he drew the words from a very inspiring well: Shakespeare's Romeo and Juliet. "I was thinking about the concept of an eternal love, one that transcends the borders of death," he said. The whole thing "just came to me," he said, but when he sat and thought about it, he realized he'd been sort of channeling the band Jethro Tull — "I wanted it to be so much more than a pop hit. ... I don't believe it would have been so enduring if it had just been a throwaway composition."
Endure it has, along with BOC. Including umlaut and cowbell.