Joe Elliott From Def Leppard Is Worth A Lot More Than You Think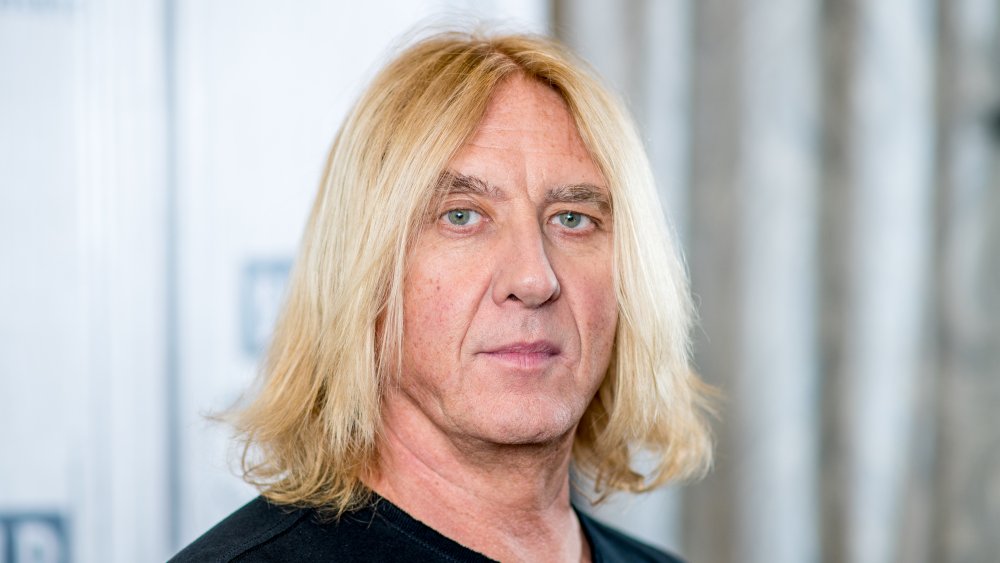 Roy Rochlin/Getty Images
Hard rock giant Def Leppard has been chugging away since 1977, which is kind of amazing when you consider all the trouble and turmoil the band has faced. In 1991, lead guitarist Steve Clark perished after a long struggle with alcohol, at just 30 years old. He was actually the second guitarist the band lost to substance abuse, as they'd already been forced to fire guitarist and band co-founder Pete Willis for his drinking problem in 1982. And then there's Rick Allen, the Def Leppard drummer who lost his arm in a car accident in 1984, but learned to play his instrument with 25 percent less limbs than drummers usually require. The band survived it all, and in 2019, they were finally inducted into the Rock & Roll Hall of Fame. 
Through all this and more, singer Joe Elliot has been standing at the forefront of his group. While his name might escape the younger music crowd when it comes to the greatest rock vocalists of all time, the man is a pretty big deal, and he has done very well for himself. In fact, Joe Elliott from Def Leppard is worth a lot more than you think. 
Joe Elliott is worth $70 million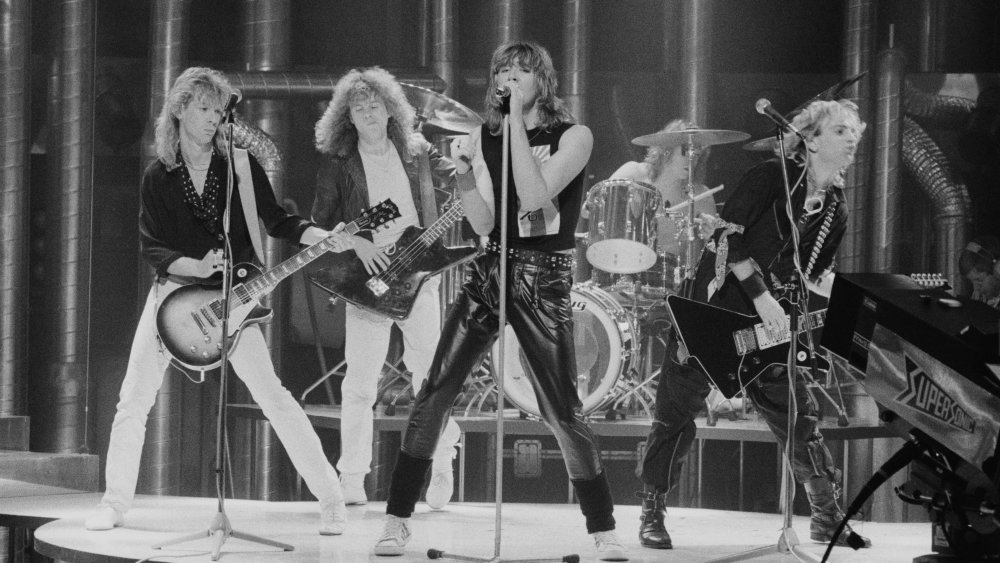 Rogers/Getty Images
Yes, it's true that Def Leppard saw its greatest success in the 1980s. However, that success was very great indeed. Though the band's career has seen many waxes and wanes since their early heyday, albums like Pyromania and Hysteria sold like hotcakes, and hits like "Love Bites," "Pour Some Sugar on Me," "Rock of Ages" and "Photograph" are not uncommon to encounter on the airwaves even today. Besides, as Paul Elliott of Louder notes, the band's extreme popularity extended well into the 1990s, to a point that 1992's Addrenalize actually topped the charts after Nirvana's Nevermind ushered grunge into the mainstream. In fact, Def Leppard's most recent quality album dropped in 2015, in the form of the eponymous Def Leppard.
With that in mind, it's probably easy to guess that Joe Elliot doesn't exactly have to pinch pennies to make rent. In fact, wealth estimation site Celebrity Net Worth guesstimates the singer's worth at no less than $70 million.