This Was Elvis' Favorite Song He Ever Recorded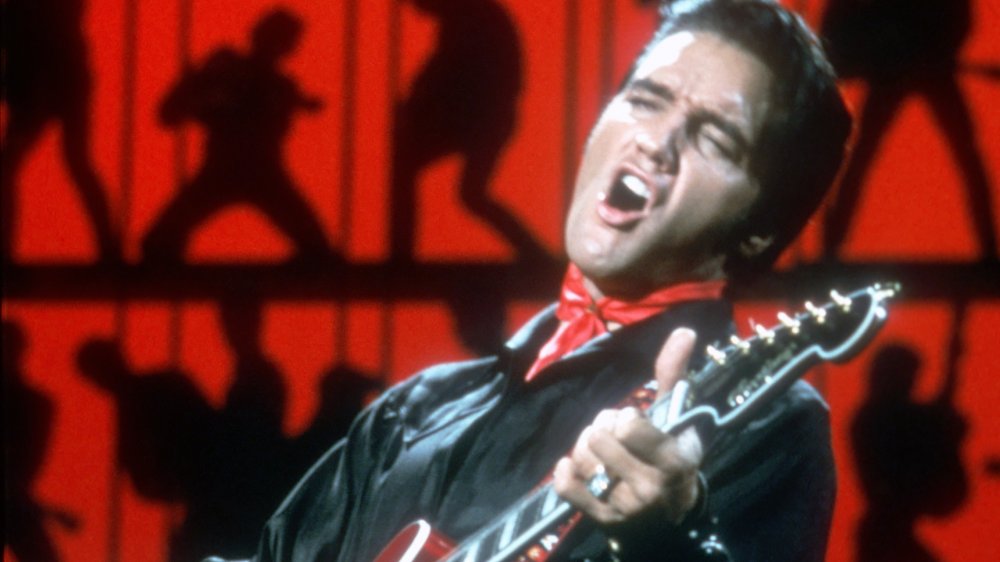 Michael Ochs Archives/Getty Images
Elvis Presley gave the world an enormous catalog of recorded music. Nobody seems quite sure exactly how many tracks he recorded in the course of his career, cut short by his death at 42 in 1977. The Express guesstimates 600 individual songs, along with 31 movies and a couple of documentaries. He first stepped into a recording booth in 1953, age 18, to create a gift for his mother, putting down $4, says CBS News, to record "My Happiness." His first commercial single, "That's All Right Mama," was released the next year, and a year after that scored his first #1 single with "Heartbreak Hotel." It's estimated that The King has sold somewhere north of a billion records.
Though he often had writing credit on his tracks, he rarely actually contributed to the songwriting itself. It was more in terms of a contractual obligation — if you wanted Elvis to sing your song, you shared the credit — and, if we're being charitable, something like arranging — adding the unique Elvis flavor to a tune.
He earned awards for his Gospel recordings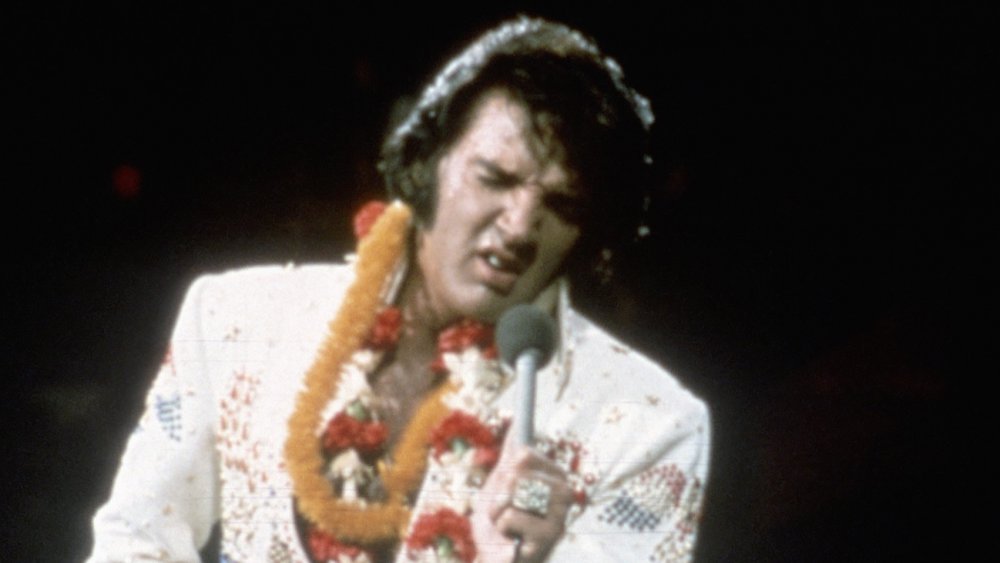 Michael Ochs Archives/Getty Images
He was a fan of several kinds of music, not just rock-and-roll or even rockabilly. He was especially fond of Gospel music — he'd grown up attending an Assembly of God church with his family, says Biography — and Groovy History relates that one of his favorite hymns was called "Known Only to Him"; it was among those played at his mother's funeral. His love for the genre showed through in important Elvis recordings, resulting in his only three Grammy awards coming to him in the Gospel category. Twice were for recordings of the same song ("How Great Thou Art"). (In 1971 he was given the Grammy Lifetime Achievement Award, says the award's web site).
So with all those stax of wax, what was his own favorite? Again, opinions vary, but a fair number of writers agree that Elvis was especially fond of "It's Now or Never." The tune was a reworking of a theme from an Italian opera, "O Sole Mio," specifically for Presley. It hit #1 in July 1960 — his 14th single to reach that goal — just four months after his discharge from the Army, says American Profile.