The Real Reason Elvis Was Betrayed By His Bodyguards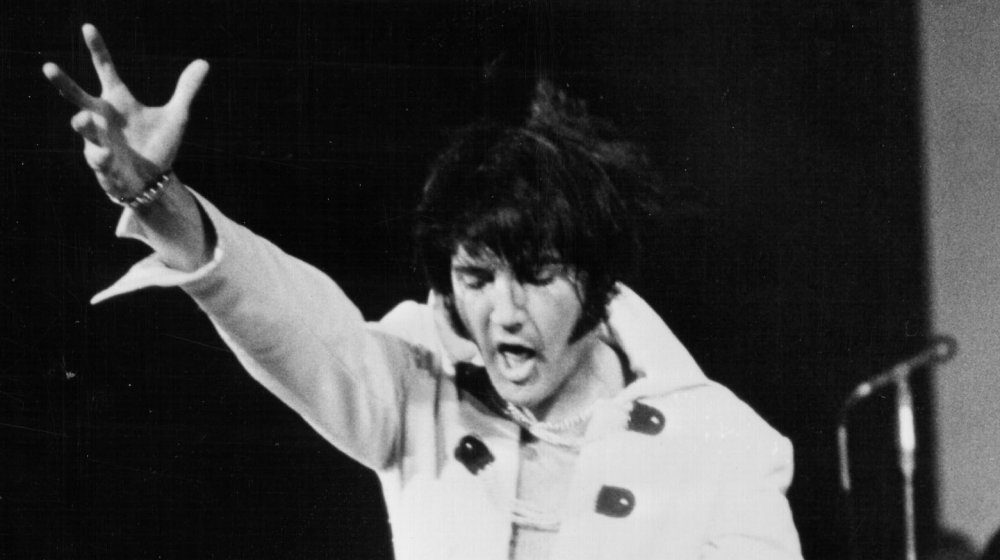 Michael Ochs Archives/Getty Images
Elvis Presley was a man who spent his later years surrounded by two things: the adulation of his hangers-on, and comfy cozy velvet. His followers, dubbed the Memphis Mafia, filled numerous roles in the singer's life. Some worked as road managers and personal assistants, while others were presumably responsible for securing the King's weird desires, like that time when he rented out an entire America-themed amusement park in the middle of the night so he could ride his favorite roller coaster for two hours, according to USA Today.
As for Dave Hebler and Red and Sonny West, they worked as Elvis' bodyguards. Hebler, according to Classic Country Music, joined the crew in 1972, lending both personal security and karate tutelage to Presley. The Wests manned their station from the early 1960s. Well compensated and trusted with Presley's well-being, it reportedly came as a significant blow to the musician when the trio published a scathing tell-all, Elvis: What Happened?, two weeks before his untimely passing. The book outlined Elvis' excessive lifestyle and extensive substance abuse. At the time, Rolling Stone reported that they wrote the book with "love and admiration," hoping to shock Presley out of his self-destructive ways. There was another factor at play, however: all three of them had just been fired.
With that much burning love, someone had to get fired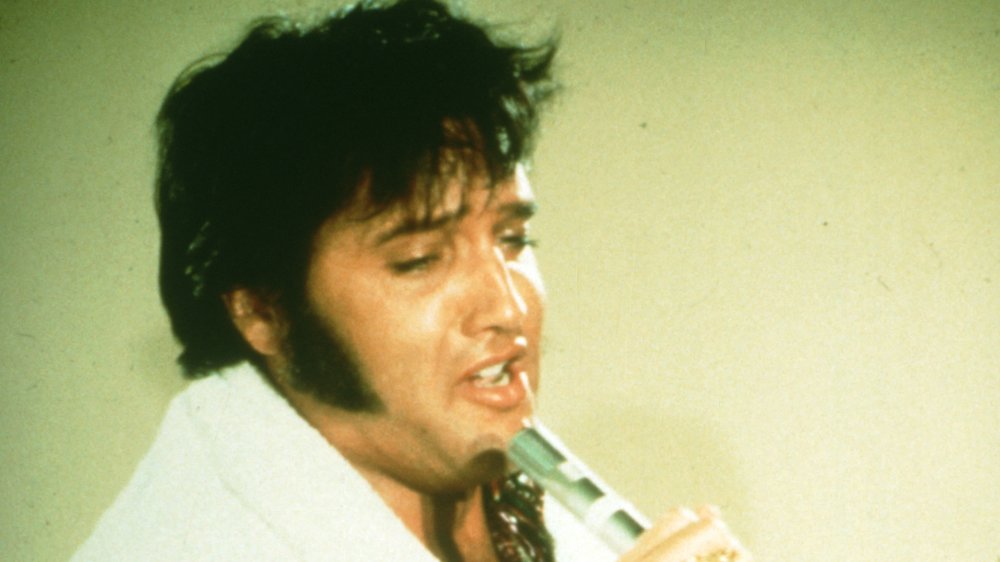 Michael Ochs Archives/Getty Images
In 1976, Red West, Sonny West, and Dave Hebler were laid off by their celebrity employer, who cited a need to "cut back on expenses." While it's true that Elvis' financials were in a bad way when compared to his early days, it's worth mentioning that he proposed to his girlfriend of a few months later in the year with a $70,000 engagement ring.
Sonny was publicly sceptical about the idea that money was Presley's motivation for letting him go. In a Rolling Stone interview, he posited that the firing had more to do with the trio's rough and tumble approach to security, and the lawsuits that it left the musician susceptible to, recalling "I hit a guy up in Tahoe who was trying to break in a locked exit door (...) This guy sued and said Elvis had hit him 20 times with karate chops. Elvis had never touched him."
Whatever the case, the group's book, co-written with tabloid reporter Steve Dunleavy, went on to sell more than 3 million copies after Presley's passing.