The Tom Petty Song That Was Inspired By Prince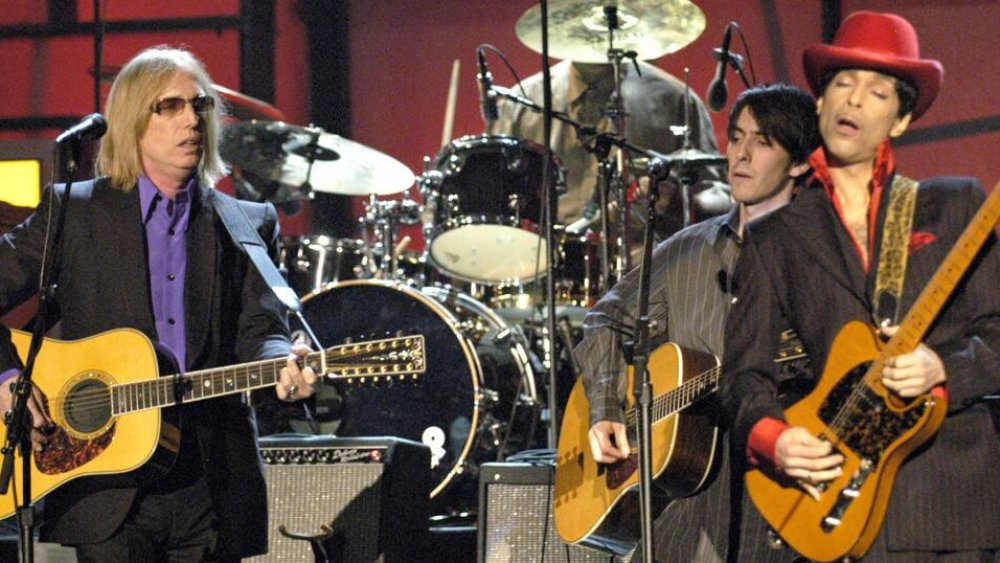 KMazur/WireImage
Tom Petty and Prince didn't have much in common except for both being musical legends in their own right and their iconic 2004 performance of While My Guitar Gently Weeps at the induction of George Harrison into the Rock and Roll Hall of Fame. Of that performance, Petty told the New York Times that Prince "just burned it up. You could feel the electricity of 'something really big's going down here.'"
But many people may not know that Petty was greatly influenced by Prince and the musical risks he took throughout his career. In fact, Prince inspired one of the more popular songs Petty wrote: Don't Come Around Here Anymore. The song is a psychedelic, yet synth-sounding tune that differentiates itself from any other Petty single, but that was the whole point of it.
Taking a musical risk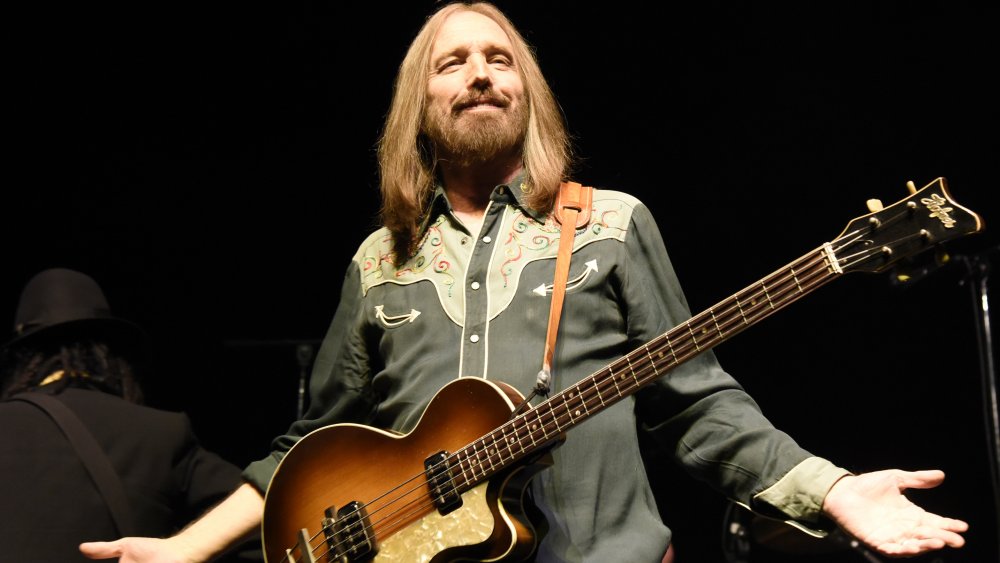 Tim Mosenfelder/Getty Images
Petty said he was influenced by Prince's success in moving through musical landscapes and not caring what the Billboard charts had to say, and he wanted to write something of his own that embodied that. "I saw Prince doing what looked like an attempt at psychedelia...and I loved it. It inspired me," Petty recalled in the 2016 book, Petty: The Biography.
According to Ultimate Classic Rock, Petty sat down with Jimmy Iovine and Dave Stewart and knocked out the first draft of the song in one night. The tune was initially supposed to be composed for Stevie Nicks, but Petty ultimately inherited the song and brought it to his record company.
"I think they were a little concerned that it was a little too far off the map. But I thought, at the time, Prince had come out with When Doves Cry [and] I saw it as kind of going for the same kind of thing in a different way," Petty told author Paul Zollo in the book Conversations With Tom Petty.
While the lyrics themselves don't refer to Prince, the inspiration for Don't Come Around Here Anymore and its unique sound tips a hat to the High Priest of Pop.