The Untold Truth Of Rick Astley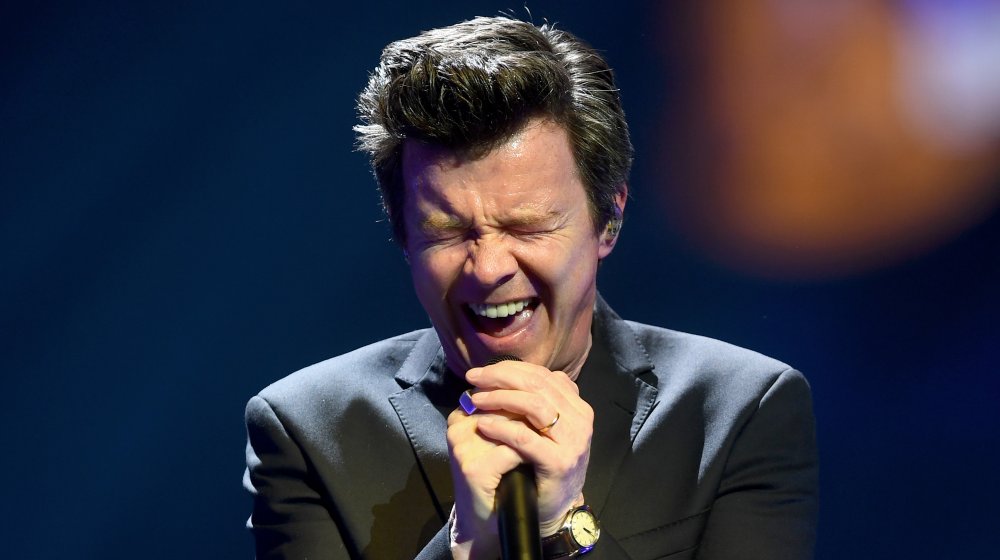 Dave J Hogan/Getty Images
Been rickrolled lately? It's okay. There's no shame. You have lots — and we do mean lots — of company. The rickroll, of course, is clicking on an interesting link and discovering that instead of, say, important news about Robert Downey Jr. returning to the Marvel Cinematic Universe, you're actually been directed to the music video for Rick Astley's "Never Gonna Give You Up." (It happens. Take a moment. Move on.) As far as that "lots of company," as of late June 2020, the official video has racked up over 712 million views on YouTube. The song released in 1987 and made Astley, all of 21, an international star.
As with many artists, Astley's music was a way to cope with the stresses of growing up with unhappy parents. They split when he was 4 or 5, he told NPR. It was a tough time, "and that's why I got into music, I think. I wanted to be at the school choir. I wanted to be at church, even though I wasn't necessarily very religious. I just wanted to be somewhere else" with other people his own age. "(S)inging really helped me." He was drumming in bands before too long, and then taking on the singing and songwriting chores, he told The Guardian. He was working as a general assistant at a recording studio when he cut "Never Gonna Give You Up." "One day I was making the tea. The next I was at No 1."
He's never gonna give you up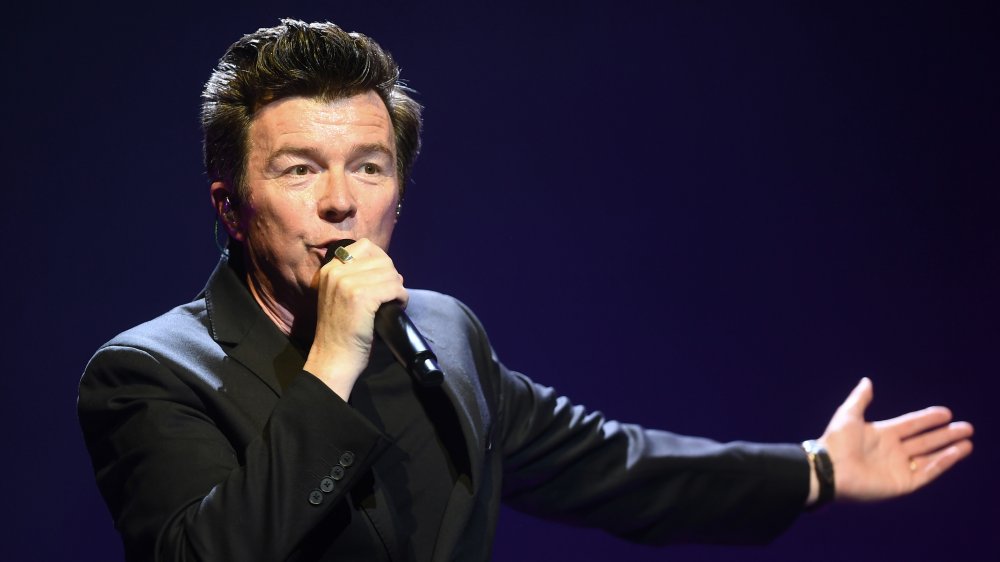 Dave J Hogan/Getty Images
And then suddenly, it seemed, Astley shucked it all and retired. After a string of Top 10 hits, he had one of those "Is that all there is?" moments. He'd been well managed during his time at the top. "I made quite a lot of money," he told NPR in 2016. "And I'm one of those people who actually wants to say that, because the way I look at the money side of it is that it bought me freedom." Freedom to more or less retire with his wife and raise their daughter together. He was 27.
Astley hit the recording studio — his own studio, by the way — and released a new album in 2016. He produced it, played all of the instruments, did the singing. He titled the release 50 — like Adele, it was named for his age at the time. Earlier this year, says Rolling Stone, he put together an acoustic cover of Foo Fighters' "Everlong."
He told Rolling Stone in 2016, "My wife and I [have] a fun dream: We want to have a little restaurant in Italy on the beach and I'm going to croon at night and drink really good red wine and she's going to be the maitre d'." It's a safe bet that one of his sets will include — well, you know.