The Tragic Death Of Lynyrd Skynyrd's Bob Burns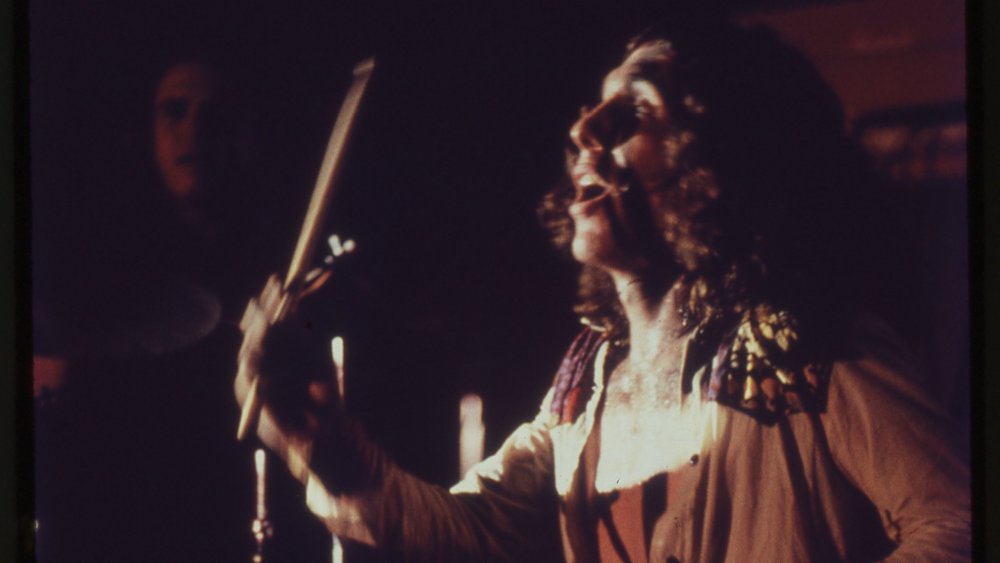 Tom Hill/Getty Images
On April 3, 2015, life caught up with Bob Burns. Burns, the original drummer for the southern rock powerhouse Lynyrd Skynyrd, died in a single-car accident near Cartersville, Georgia, reports Ultimate Classic Rock. He wasn't wearing a seatbelt and was alone in the car, which struck a mailbox before slamming into a tree. Burns was 64. Three other members of the band — Van Zant, with Steve Gaines and his sister, Cassie — had died in a tragic 1977 plane crash in Mississippi, according to History — a charter that had been rejected earlier by Aerosmith. The band's assistant road manager perished in the crash, as did the pilot and co-pilot. Some 20 other passengers survived. The National Transportation Safety Board laid fault with the plane's crew.
They originally came together as "My Backyard" in 1964 in Jacksonville, Florida, as teenagers. Lynyrd Skynyrd broke nationally in 1973 and, as the BBC reports, consisted of Ronnie Van Zant on vocals, Larry Junstrom on bass, Gary Rossington and Allen Collinson on guitars, and Burns on drums.
Burns quickly grew tired of touring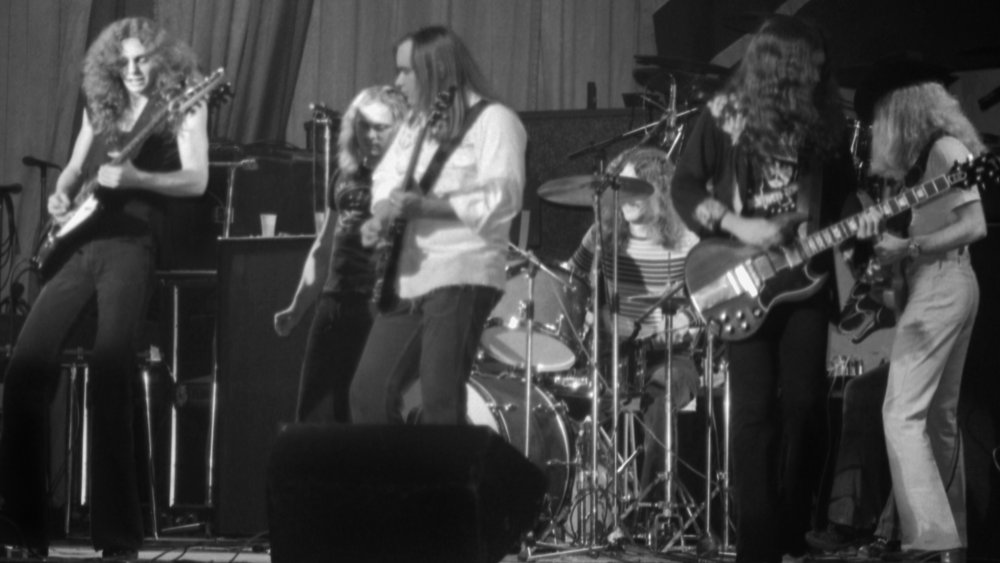 Donaldson Collection/Getty Images
The group took their name from a childhood PE teacher where they grew up in Jacksonville. Burns stayed with them until 1974, playing on the first two albums — Pronounced 'Lĕh-'nérd 'Skin-'nérd in 1973 and on Second Helping in 1974, including some of the band's biggest hits, including "Sweet Home Alabama" and the wildly popular concert piece "Freebird." According to Rolling Stone, when he "retired," Burns was simply tired of touring. Burns was replaced by drummer Artimus Pyle, who managed to survive the 1977 plane crash with a crushed rib cage and numerous contusions and abrasions.
After the plane crash, the band was done — for a time. Ronnie Van Zant's younger brother, Johnny, stepped into his brother's shoes and Lynyrd Skynyrd re-formed in 1987. Burns himself stepped back behind the drum kit for the group's induction into the Rock and Roll Hall of Fame in 2006.
Gary Rossington, the lone surviving member of the original band, remembered Burns as "hilarious." He added, "My heart goes out to his family and God bless him and them in this sad time. He was a great, great drummer."