The Untold Truth Of Elvis's Graceland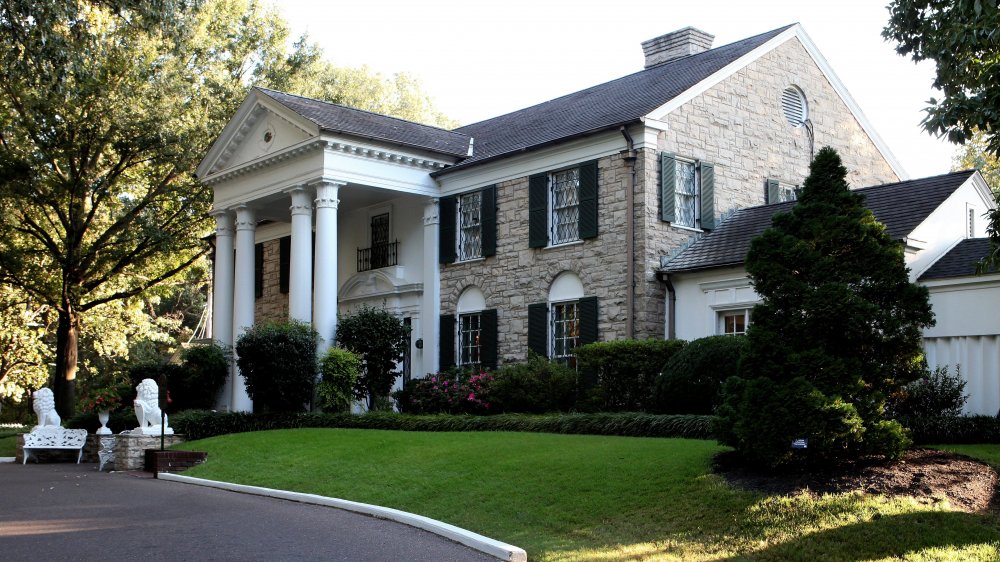 Raymond Boyd/Getty Images
Elvis Presley was a lot of things to a lot of different people. The swagger, the hips, the lips, and everything else made him a very different kind of sex symbol for mainstream audiences. He was selling plenty of songs when he started getting booked for national television exposure. The Ed Sullivan Show was slow to jump on the bandwagon, and although Elvis's third appearance became famous for censors refusing to photograph his hips in motion while he performed, Sullivan, says History, called him "a real decent, fine boy" — a boy who loved his family.
Elvis was famously good-hearted and generous with his friends, but charity (in the sense of love) begins at home, and a home was one of Elvis's first demonstrations of familial affection. He bought a house for his parents in Memphis, Tennessee, on Audubon Drive, but his skyrocketing popularity meant that the house was becoming a target for fans, polite and otherwise. And the 22-year-old had more and more people to support. He needed room. Rooms, actually. And acres. And a big ol' fence. For privacy.
His parents, Vernon and Gladys, did the shopping while Elvis was in California shooting a movie. He came home to Memphis for a visit in March 1957 and toured the property: 14 acres of woods and farmland, a former cattle ranch, says the Elvis History Blog. Settled on those acres was a house, a Southern colonial, stone, with pillars on the front and room for improvements.
Elvis loved his parents, Gladys and Vernon Presley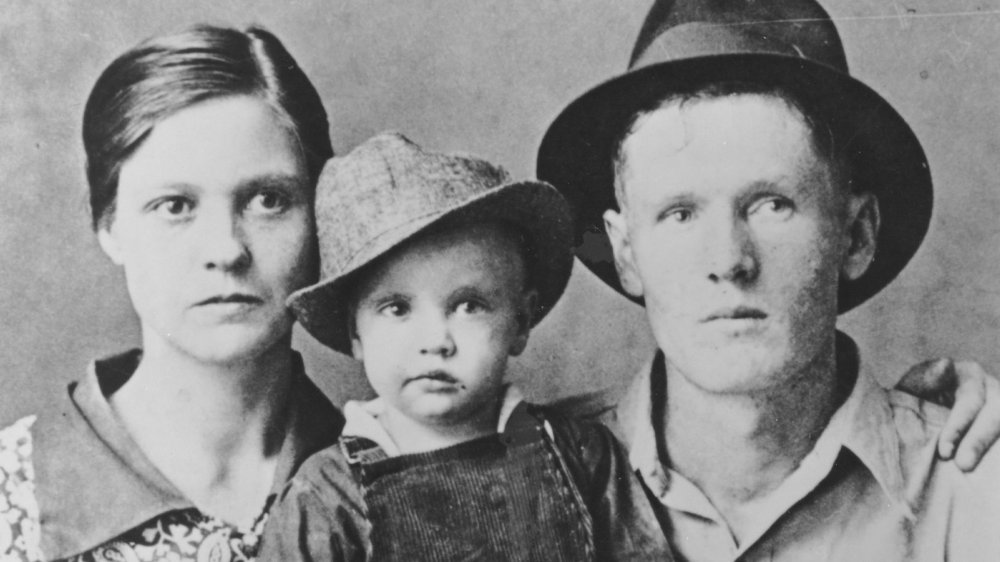 Michael Ochs Archives/Getty Images
Elvis was smitten and put down $1,000 toward the eventual $102,500 purchase price (close to $1 million in today's money — from a 22-year-old). His mother was pleased ("We'll have a lot more privacy, and a lot more room to put some of the things we have accumulated over the last few years," she said) though Dad was worried about the hassles of moving and change ("We just had the old place fixed up like we wanted it. Now we have to start all over again").
And start all over they did. Elvis had definite ideas about interior decoration (some of which his mother vetoed). A kidney-shaped pool was added, along with a stone fence. (Fun fact: Young Bruce Springsteen and Steve Van Zandt hopped the fence in 1976, according to People, hoping to meet The King. They met security instead and were escorted off.) The property came with a four-car garage, but that was expanded to accommodate Elvis's collection of (at the time) 10 cars.
One addition he didn't make: the name. The property was already Graceland, so christened in honor of the prior owners' aunt, Grace Toof. Elvis kept Graceland for the rest of his life, and died there on August 16, 1977, age 42. Biography tells us that Graceland is the second-most visited residence in the United States. The White House is first. (But Elvis never lived at the White House.)