The Johnny Cash Song You Didn't Realize Charlie Daniels Co-Wrote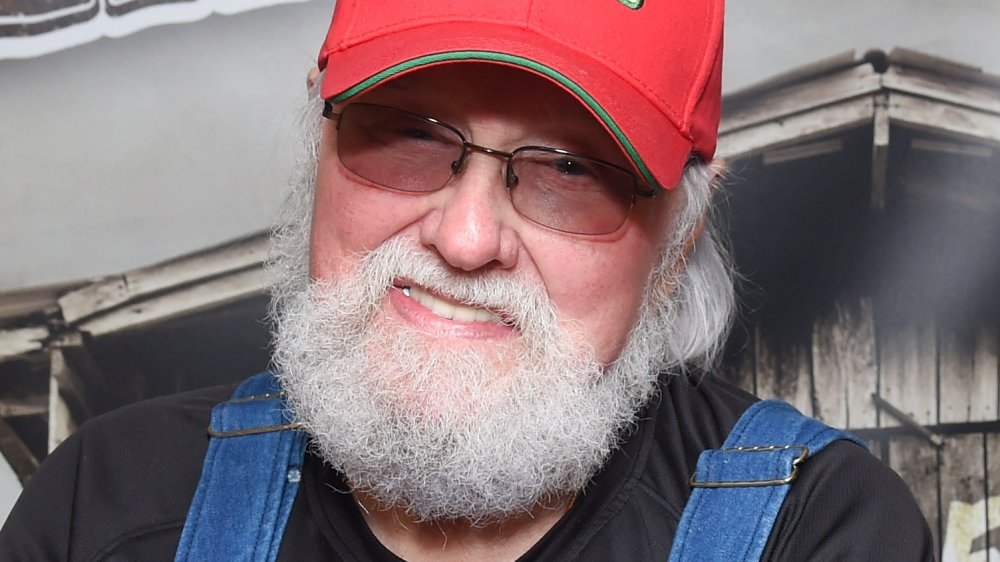 Jason Kempin/Getty Images
It's a small world after all. No, not the Disneyland attraction. The actual world, and it's getting smaller all the time, especially in the already limited universe that is the music business. Oh, sure, there are plenty of indie labels these days, and GarageBand turns anybody who wants to be into a producer. But actual connections? And unlikely connections? For instance, Bob Dylan — troubadour of the folk/protest music of the 1960s and beyond, who told us a hard rain's gonna fall, that the answer was blowin' in the wind, that Bob Dylan, and Charlie Daniels, who told us that the South's gonna do it again, that the Devil made the mistake when he went down to Georgia — and to make it a hat trick, Johnny Cash.
But connected they are. Part of it goes back to the 1970s, when Dylan cut his first not-Dylan-y album, 1969's Nashville Skyline. The disc had some hits, including "Lay Lady Lay," which was either romantic or a paean to his dog, depending on who you believe. Also included — and also a hit — was a duet, "Girl from the North Country," with none other than the Man in Black himself, Johnny Cash.
Daniels shares co-writing credit on Cash's "The Folk Singer"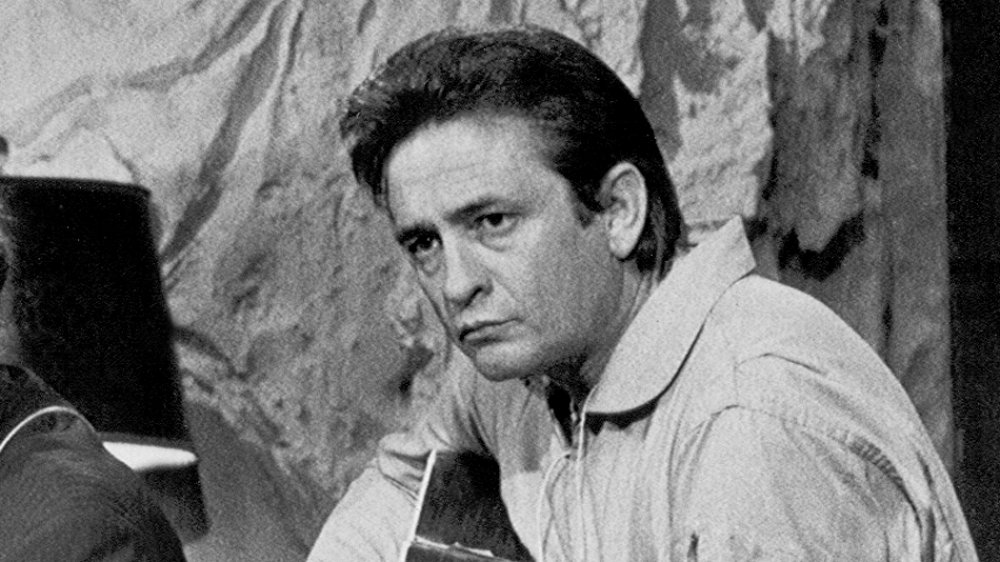 Michael Ochs Archives/Getty Images
Dylan and Cash formed a mutual admiration society, becoming pen pals back in the 1960s, according to Ultimate Classic Rock. When Cash died, Dylan said of him, "In plain terms, Johnny was and is the North Star; you could guide your ship by him – the greatest of the greats then and now." Their producer had hoped they'd come up with an entire album of duets, but only "Girl" was released.
So the third piece of the pie is Charlie Daniels. Before he'd hit it big fronting The Charlie Daniels Band with tunes like "The South's Gonna Do It Again" and the even bigger "The Devil Went Down to Georgia," Daniels was a session player, providing guitar and bass (no fiddle, apparently) on Nashville Skyline, as well as three more Dylan albums, reports Rolling Stone. But before that Daniels had teamed up with Johnny Cash for co-writing credit on "The Folk Singer," says Second Hand Songs. The tune was the B-side of Cash's single "Folsom Prison Blues," released that year. The connection went further when Daniels and Cash cooperated on a couple of projects. Perhaps best known is "The Devil Comes Back to Georgia," a sort-of sequel to the time the devil went down, etc., with Cash providing narration.
After all, it's such a small, small world.