The Real Reason Billy Corgan Can't Stand D'arcy Wretzky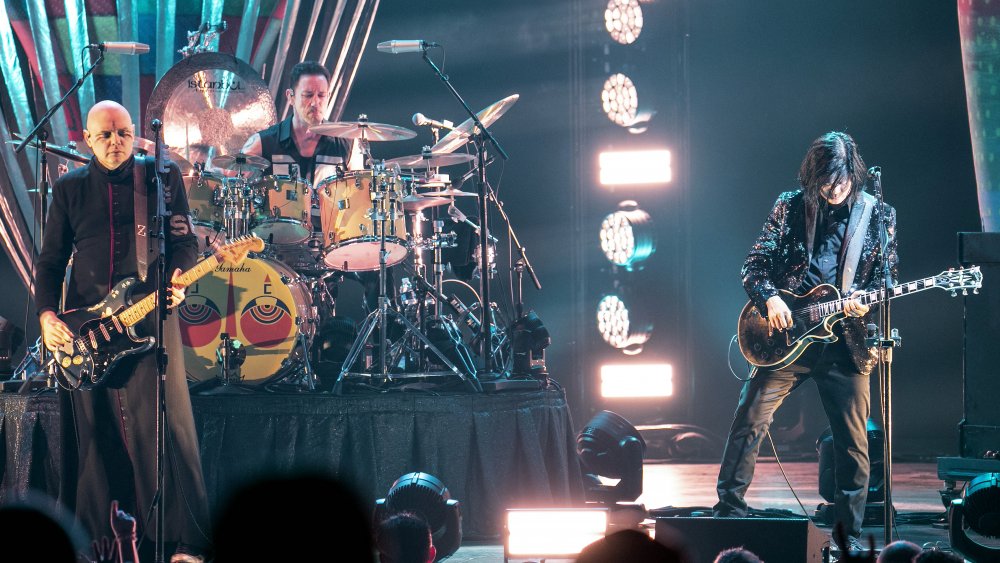 Jeff Hahne/Getty Images
Every band has its drama. Sometimes it blows over by the time they decide to go on a reunion tour. Not so for the Smashing Pumpkins, a band that's known for not only generation-defining albums but also for the infighting between its members.
The Smashing Pumpkins' most famous and long-standing feud is between lead singer Billy Corgan and original bassist D'arcy Wretzky. The two kept their beef going long after Wretzky left the band, reigniting it in 2018 when the reunited Smashing Pumpkins began touring without her. Wretzky claimed Corgan misled her about her involvement with the reunion, even releasing a series of text messages where the two discussed how she was going to participate, reports Consequence of Sound. Wretzky said Corgan told her she was going to be invited to come back to the band only to rescind that offer. 
Corgan, on the other hand, told Howard Stern in his radio show that Wretzky was unreliable. He added that Wretzky always had stage anxiety, so he wanted to assess if she could handle the pressure of performance, but she would not push through with the plans. It seemed Corgan and Wretzky had a history of not getting along.
A case of he said, she said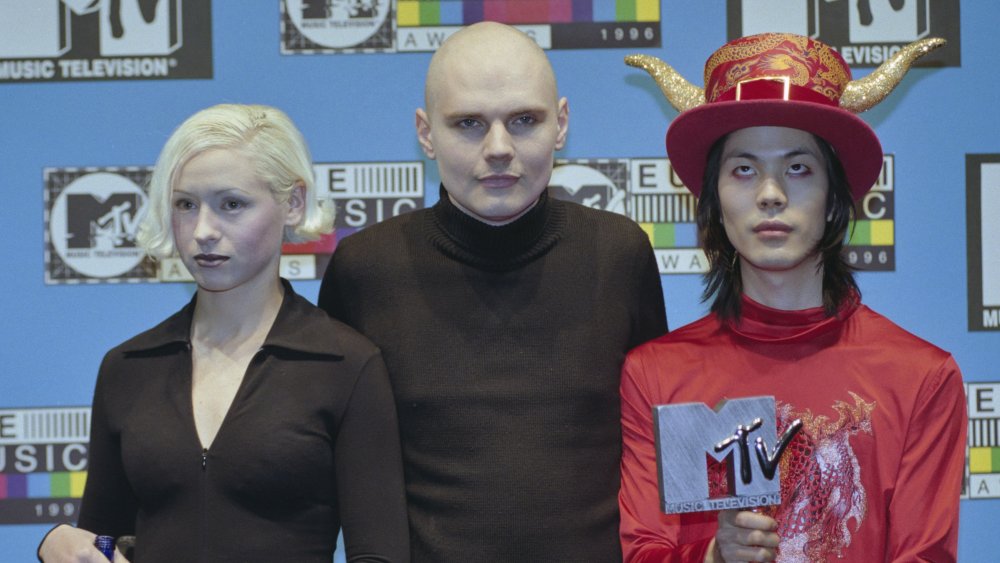 Brian Rasic/Getty Images
Trouble had been brewing even before the reunion tour. Wretzky left Smashing Pumpkins in 1999, at first under mysterious circumstances. All the band released at the time is a terse statement of her departure, per Billboard. But Rolling Stone reports rumors of Corgan being controlling were circulating. Wretzky was replaced by former Hole bassist Melissa Auf Der Maur. The band broke up the year after only to return with a different line-up in 2007. At the time, Rolling Stone writes, Corgan blamed guitarist James Iha for the breakup but also put some of the responsibility on Wretzky.
"Did it help that bassist D'arcy Wretzky was fired for being a mean-spirited drug addict, who refused to get help? No, that didn't help keep the band together, not at all," Corgan said, according to Rolling Stone.
Flash forward to 2018, as the Smashing Pumpkins began preparing for their reunion tour, Wretzky tells the media that she will not be a part of the tour. The band also released a statement that she had not been on stage for so long and despite being invited to meet with them chose not to. Wretzky vehemently denies all of Corgan's accusations.
The Smashing Pumpkins had two very strong personalities, and it seems the story will remain one of he said, she said. Nevertheless, the current iteration of the band is working on a new album ... possibly, explains NME. Wretzky will not be a part of it. And so the feud goes on.