The Truth About Kenny Loggins And Stevie Nicks' Relationship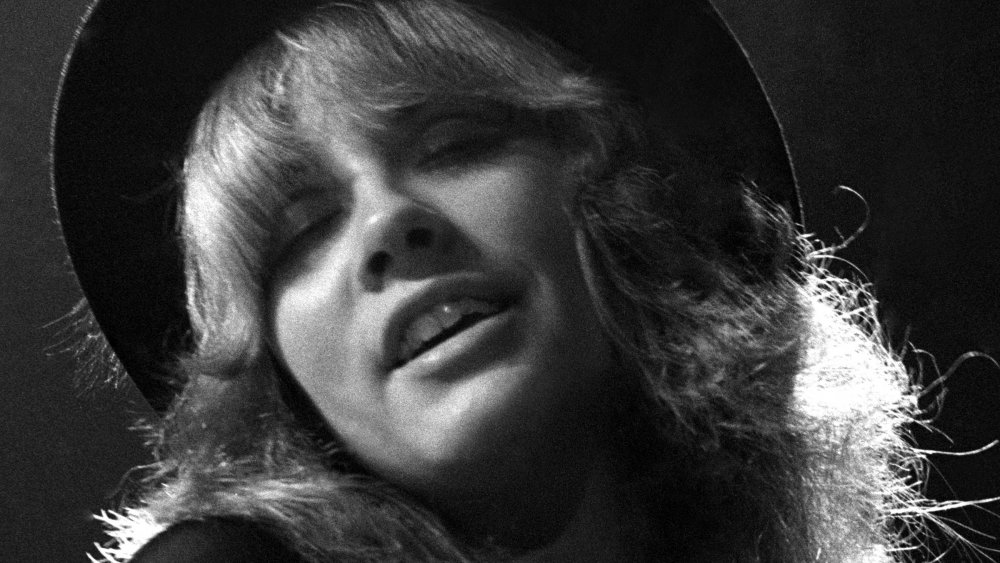 Michael Ochs Archives/Getty Images
They're both rock royalty in their own right. Kenny Loggins burst onto the scene in the 1970s, partnered with Jim Messina, writing and performing pop standards like "Your Mama Don't Dance (And Your Daddy Don't Rock and Roll"). Together they put out a series of seven albums between 1970-76 before Loggins went solo, releasing Celebrate Me Home in 1977. Stevie Nicks was the talented vocalist for Fleetwood Mac, joining that group in 1975, says Biography. The group's self-titled album quickly went to #1 on the charts later that year. So much success, so (relatively) quickly.
Fleetwood Mac's second album, Rumours, dropped in 1977, and they hit the tour circuit to support it. Their opening act was none other than a now-solo Kenny Loggins. Loggins had continued to write and record, and spending time with Mac through a long series of tour dates, struck up a friendship with the lead singer and increasingly influential songwriter, Stevie Nicks.
Kenny Loggins recruited a friend to sing a song about friendship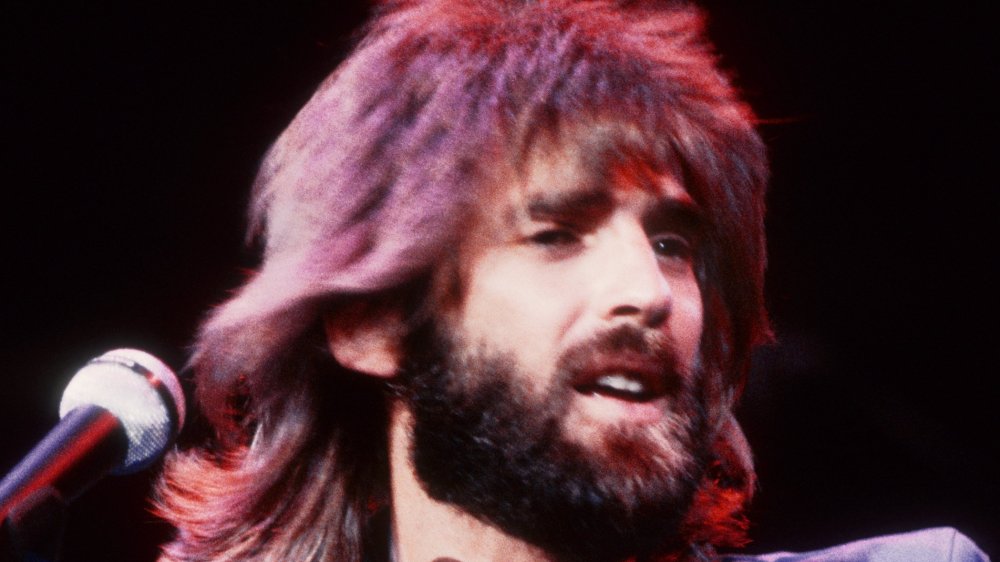 Michael Ochs Archives/Getty Images
Together, they would record a piece of success all their own, a track called "Whenever I Call You Friend," included on Loggins's Nightwatch album in 1978, says Song Facts. The track was an outgrowth of their friendship that was born during the touring days. In a 2019 interview on Sirius XM, Loggins talked about the genesis of the duet. "We had a lot of fun on the road," he said. "We just got to be good friends and she said, 'If you ever need a chick singer, give me a call.'" As he tells it, it's a sweet story of a sweet friendship. "We were never lovers, but we hung [out] a lot ... Just a good friendship."
He'd originally written "Whenever" with Melissa Manchester, with an eye to recording it with her, but Manchester's own contractual obligations put the kibosh on that idea. Instead, he found a boost to his solo career; "I think it was that duet with Stevie that really established me on radio." Manchester recorded her own version of the song later, as a duet with Arnold McCuller.