Here's How Trent Reznor Really Feels About Old Town Road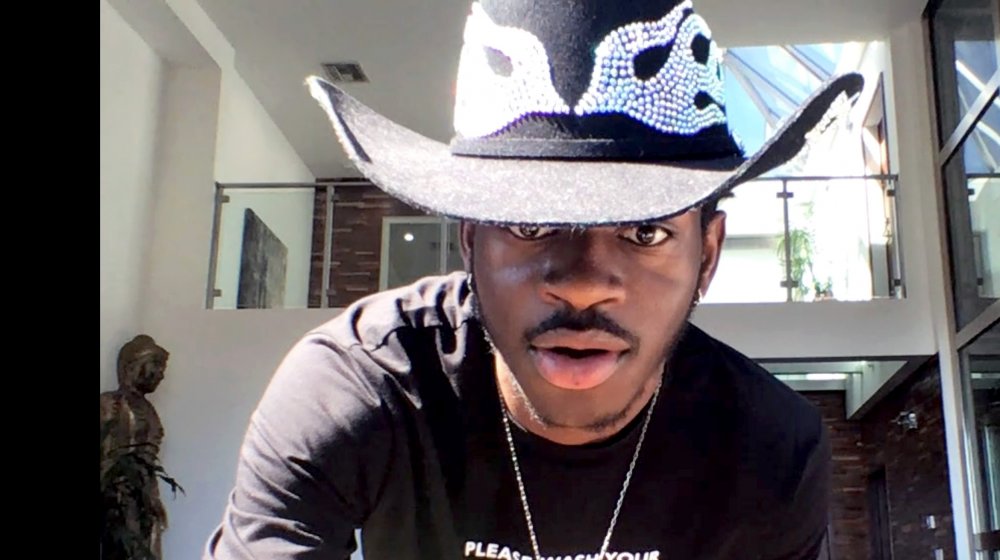 Getty Images/Getty Images
Since Vanilla Ice's 1989 defense of using the bassline from "Under Pressure" in his song "Ice Ice Baby," that, as explained by Rolling Stone, he added a beat between the notes — thus making the two completely different, song sampling has dwelt in a legal grey zone. Obviously, complete ownership over the pairing of two notes would destroy the pop industry. On the other hand, after a certain point, you're simply ripping off people who put in enough work to make music worth ripping off. The basic legal point behind sampling is that an artist has to ask permission from another artist — and usually pay a certain amount of money — before they could use any piece of music in a process called "sample clearance," per Sound on Sound.
So, when Lil Nas X's management realized that the beat for his hit "Old Town Road featured the banjo from "36 Ghosts IV" by Nine Inch Nails, they grew understandably panicked. However, anyone really aware of Trent Reznor, the principal member of Nine Inch Nails, expected he would enter the conversation in a constructive manner. After all, when he, a self-confessed pirate, saw that his album was selling in Australia for $34.99, he paused in his concert to, as recorded by The Sydney Morning Herald, order his fans to "Steal it. Steal away. Steal, steal and steal some more and give it to all your friends and keep on stealing." Surely, the sample will be alright then?
Reznor's response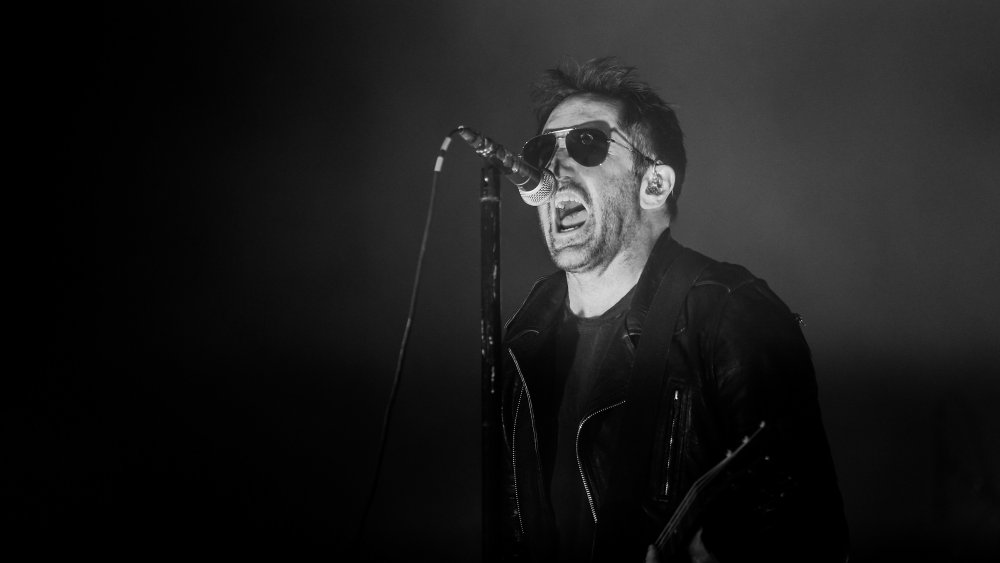 Rich Fury/Getty Images
When Reznor's manager called him to relay the concerns Lil Nas X's management had, he responded, in his words to Rolling Stone, "Look, I'm fine with it. I get how stuff goes. They're not saying they didn't sample it. Just work it out, but don't be a roadblock to this."
However, he hadn't actually heard the song yet. When he did, he again experienced the awkwardness he felt when he heard Johnny Cash's cover of "Hurt": [Hearing a rendition of a piece of music he spent time composing in a very different context] feels strange at first. But I thought he did a good job with that."
The song broke in 2018, however, and he only opened up to Rolling Stone about this in 2019. Was there a reason for this? "[The banjo used in "Old Town Road"] was a material that was used in a significant way and it turned into something that became something else, and those guys should be the ones the spotlight is on [not me]."
As far as whether or not he likes it, Reznor admits it's been an ear-worm, but wouldn't go further. Take that as you will. At least Lil Nas X didn't claim to own the base song, like Vanilla Ice tried to do with "Under Pressure."