The Tragic Death Of Pink Floyd's Syd Barrett
Keystone Features/Getty Images
The hippies would caution against trusting anyone over 30. Ringo Starr just turned 80. And considering modern longevity — 78.6 years now, according to the Centers for Disease Control and Prevention — 60 just seems younger and younger, especially as an endpoint, as it was for Pink Floyd's Syd Barrett.
Barrett was born January 6, 1946, and by all accounts was an artistic, curious child who played piano, banjo, guitar, and ukulele when he wasn't drawing and writing, says Biography. Pink Floyd was a gathering of school friends, with Barrett writing the songs that would become their debut album, 1967's The Piper at the Gates of Dawn, reports Rolling Stone. Just as the band was breaking into enormous fame and artistic success, Barrett began a descent into mental illness. Many blamed his use of LSD — daily by 1967, says The New York Times — leading to some sort of psychotic break. He would spend time on stage with the band simply playing the same chord over and over again; for another show, his performance consisted of slowly detuning his guitar.
Syd left Pink Floyd and became reclusive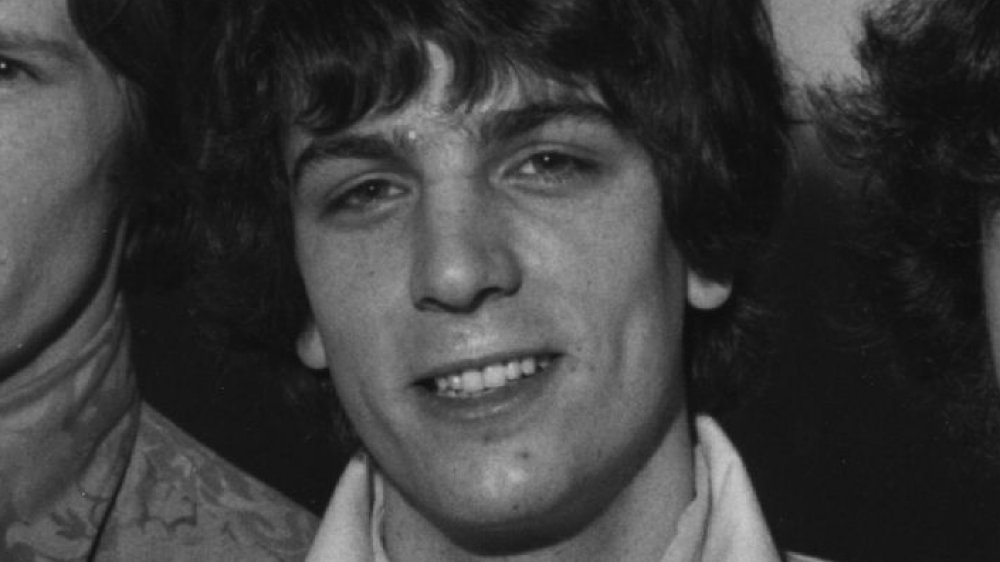 Doug Mckenzie/Getty Images
He contributed to two Pink Floyd albums before he was out, replaced by David Gilmour. Barrett tried to focus on a solo career, producing a couple of his own albums, but stopped recording in 1970, per New Music Express. By 1974 he was done with music entirely. He lived with his mother for a time, spending his time gardening, painting, and writing a history of art which was unfinished and unpublished at the time of his death, per Ultimate Classic Rock.
Barrett found public attention painful, reports Cosmic Magazine, and seemed more than happy to leave his Pink Floyd days behind him, though the royalty checks helped support him in his more-or-less retirement years. He was treated in psychiatric hospitals, but mostly kept to himself, a recluse. He continued to be interested in art — he finished his last canvas just days before he died, says Rolling Stone. Once a canvas was completed, he'd photograph it, then burn it.
In his later years, Barrett battled diabetes. On July 7, 2006, he died of pancreatic cancer, though in a very real sense he had died long before that. Pink Floyd recorded an epic song written about him, "Shine On You Crazy Diamond," but in an interview with the UK's Sunday Times, his sister, Rosemary, called him "my lovably ordinary brother." Maybe he was both. And more.