The Movie That Almost Destroyed Kris Kristofferson's Acting Career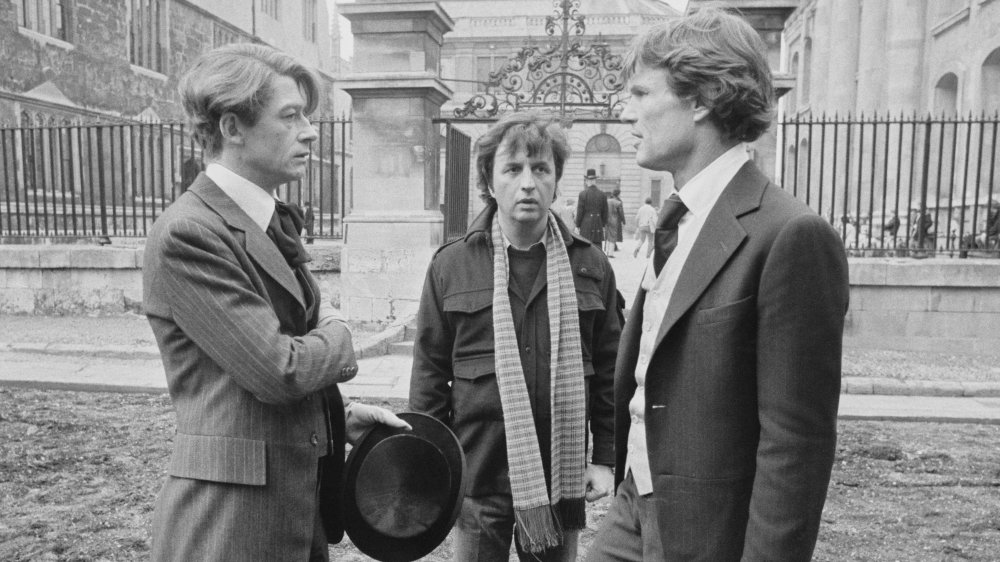 John Minihan/Getty Images
Kris Kristofferson is one of those people, you look at his life and you think to yourself, "What can't this guy do?" He was a military brat whose family settled in San Mateo, California, where he graduated from high school. He attended Pomona College, says Biography, concentrating on writing and poetry AND playing football AND competing as a Golden Gloves boxer AND winning a short story contest sponsored by The Atlantic. He finished college with honors AND with a Rhodes scholarship to Oxford University. He came back to the U.S. with a master's degree. He joined the military, training as an Army Ranger AND a helicopter pilot. He was promoted to captain AND offered the job of teaching English at the United States Military Academy at West Point.
Nah ...
Instead he headed for Nashville and the songwriter's life. He plugged away, having success here and there, making connections with Johnny Cash by landing a helicopter in Cash's yard to drop off a song. Important country stars were already recording his work when he hit the studio himself, to great success — "Me and Bobby McGee," "For the Good Times," and "Sunday Morning Coming Down," among others. So what was left? Why, movies, of course. Kristofferson scored critical and box office success for Sam Peckinpah in Pat Garrett and Billy the Kid, playing The Kid. He teamed with Barbra Streisand for her remake of A Star is Born in 1976. And that's just a few.
Fortunately, he still had music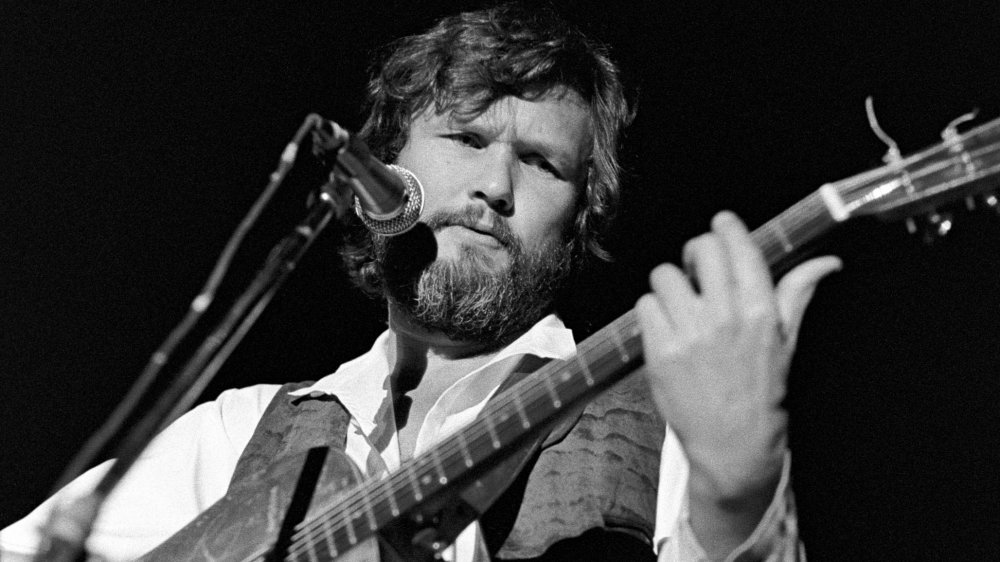 Tom Hill/Getty Images
And then came 1980 and Michael Cimino, the director who'd made a huge impact, both critically and at the box office, with The Deer Hunter — Academy Award for Best Picture in 1978. Cimino had a project called Heaven's Gate, a period Western. Kristofferson would star.
The film has its fans today, as The New Yorker has reported, but at the time, it sank like a rock, financially and critically. From a business standpoint, Gate was a disaster — most Hollywood movies cost around $12.5 million, says The Los Angeles Times, but by the time the movie was in the can, the studio was out $36 million. (The BBC puts the number even higher: $44 million.) The first version shown was nearly four hours long. Even re-cut, it was nearly two-and-a-half hours long, and that didn't help, either. The movie made just $3.5 million at the box office and nearly destroyed the studio, United Artists. The critics were savage, and the public stayed away.
It didn't help that "guy who could do anything" much, either. "I'm sure it knocked me off the course I had been on right then," Kristofferson told The LA Times. "I think that it made me, for a while, unmarketable." Eventually his career rebounded, though arguably never to the heights at which he was clearly destined before Gate. Still, Blade's not such a bad gig.