Def Leppard: How The Iconic Band Got Its Name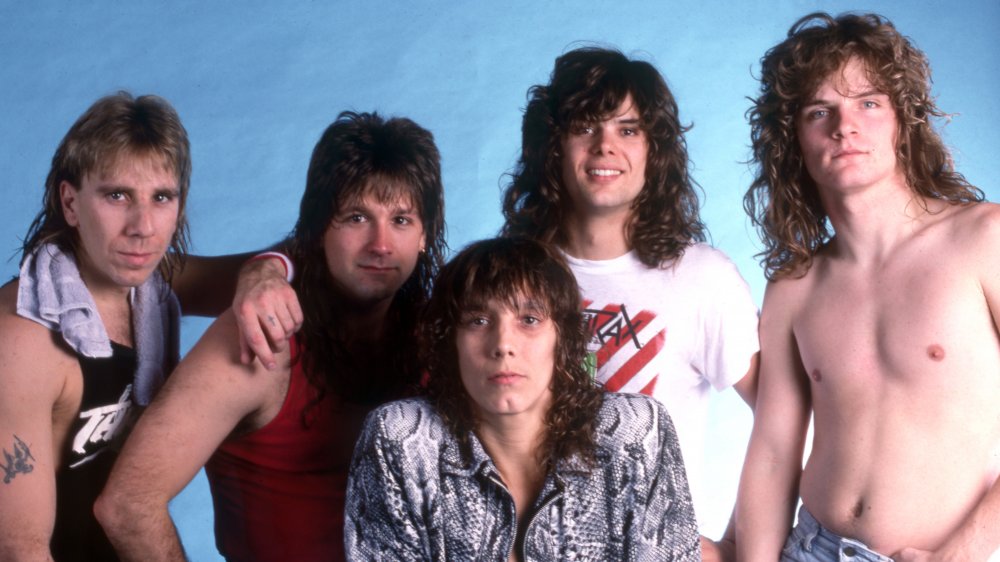 Icon And Image/Getty Images
The seventies were a foundational time for Def Leppard. Though their first album didn't release until 1980, and the legendary Pyromania not until 1983, the band's roots were established in the decade. Pete Willis, Joe Elliott and Rick Savage came together as teenagers, and formed the band in Sheffield, England in 1977. The crew paved the way for a melodic heavy metal sound, and all the while, punk raged on.
Another pivotal moment of the seventies, for the band, was the creation of their name. Frontman Elliott revealed on NPR's All Things Considered that the name originated from a school project. In art class, Elliott couldn't stand painting the basic bowl of fruit or flowers in a vase. His solution, to make things a little more interesting, was to create rock posters.
"I started coming up with names for bands that didn't exist and Deaf Leopard in the traditional spelling was one that sounded good," he said. "It just had a good sound."
What's in a name?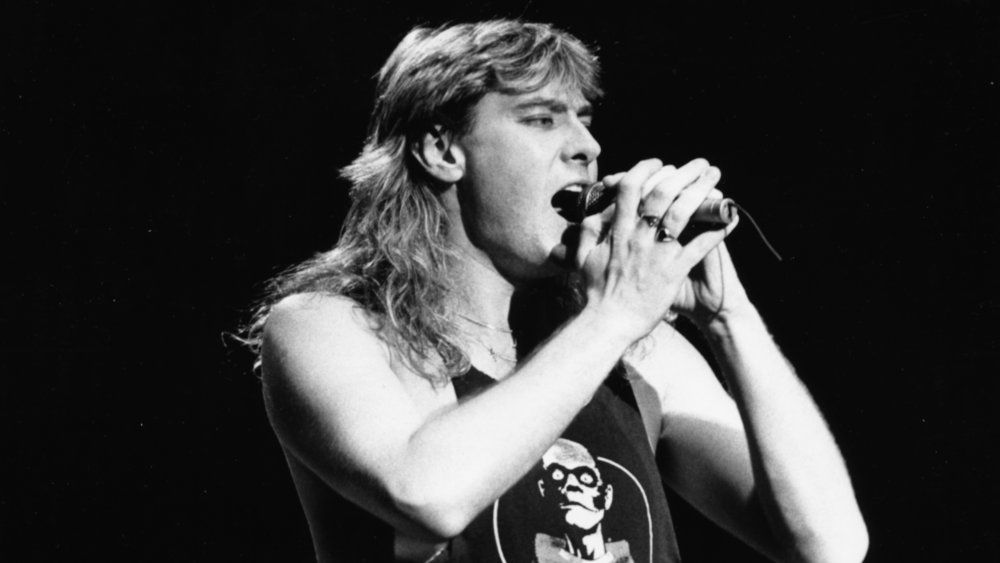 Dave Hogan/Getty Images
The name came to evolve. Elliott explained the name wasn't "universally accepted" right away, but soon the other members agreed it would work. It took some creative liberty to get to the current spelling. "Our original drummer, a guy called Tony, suggested we went with the phonetic spelling and he said, 'If we just lose the 'a' and turn the 'o' into a 'p,' it'll look as good as it sounds.'"
So, the name is not in fact an allusion to a hearing-impaired wild cat. Like any smart, success-bound band, aesthetics were always on the mind, even when it came to the look of letters. It turned out to be such a good move that producer Rick Rubin asked the band if he could use "Def" for the name of his label, Def Jam. "Foolishly we gave it to him for nothing," Elliott admitted.
Def Leppard. What nice guys.