The Terrible Backstory Behind Elvis' Final Album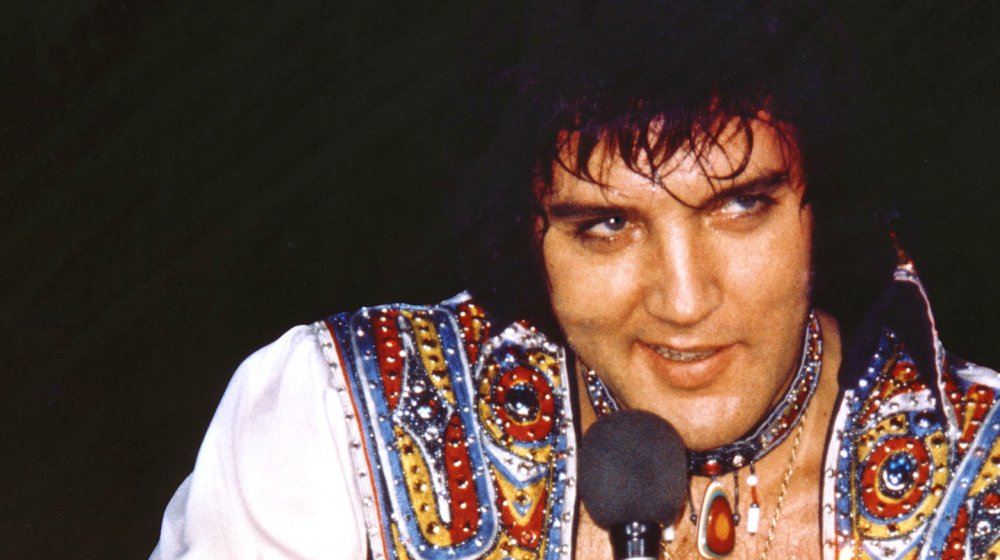 Michael Ochs Archives/Getty Images
It is impossible to get an objective read on anyone's life, and the life of Elvis Presley is more difficult to pin down than most. In a lot of ways, he was the prototype for the troubled music stars of the future. Whether you fell into the camp of "this man needs help" or sided with the folks who saw genius shining through a troubled artist, the King's missteps and bad decisions weren't personal matters, but divisive points of public discussion. Many of them still are.
Moody Blue is a great example of that phenomenon. It would turn out to be the final Elvis album released during his lifetime, and more than four decades after its debut, its quality and undertones are still being argued over: AllMusic rates it two stars out of five, citing a "slapped together feel," while Presley appreciation blog Elvis – A Touch Of Gold states the the record's "mediocrity was actually Elvis rising to the occasion and overcoming some high hurdles." Whatever your read on the finished work, Moody Blue was unquestionably a product of Presley's grim final years: a point when he was so far removed from his time as a high-energy pop sensation that he would cancel concerts just to stay in bed. And if performing in a room bursting with adulation was too much effort, getting Elvis into the studio was downright Sisyphean.
Elvis was moody, Elvis was blue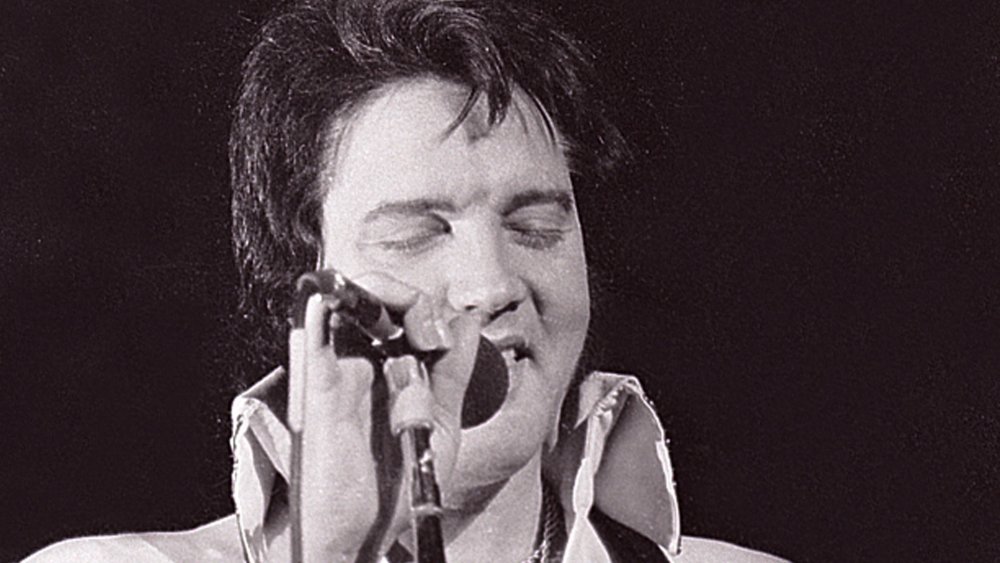 Ronald C. Modra/Getty Images
Moody Blue was released in July of 1977, and the act of wadding enough music together to call it an "album" took perseverance. Elvis was tired of recording in the studio, so a makeshift studio (albeit, a high-tech one) was constructed in the den of his Graceland mansion, according to Rolling Stone. It was there that Presley laid down every professionally recorded track on Moody Blue ... not that there were a lot of them. Out of the ten tracks on the record, only six were the product of in-home studio sessions. Three others, "Unchained Melody," "If You Love Me (Let Me Know)," and "Little Darlin," were recorded on tour, while a fourth, "Let Me Be There," was copy-pasted from an album he'd released three years prior.
The combined forces of an unenthusiastic star and an uninspired compilation might have led to Moody Blue being lost to history's burn pile of mediocrity. Then, four weeks after it was released, Elvis tragically died at just 42 years old. The reviews took a backseat to grief, and by the following month, the record had been certified platinum by the RIAA.