The Disturbing Letters Johnny Cash Received About His Daughter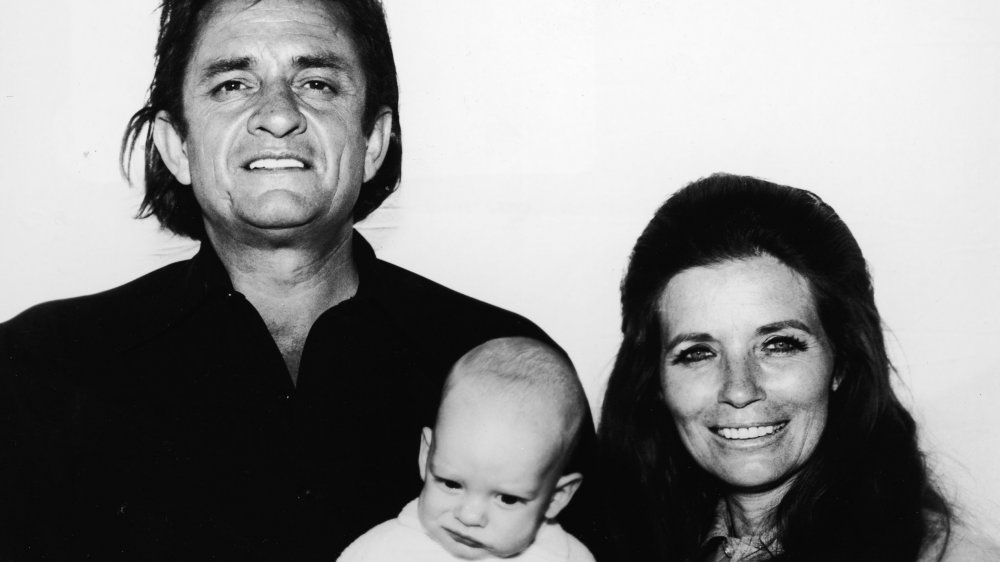 Getty Images/Getty Images
Any amount of notoriety comes, by its very nature, with unsolicited public attention. From a world-class entertainer unable to leave their home without being tailed by the paparazzi to the first time open mic poet being recognized at Kwik Trip and told that they suck, fame brings weirdos and obsessives out of the woodwork.
And if you're a big enough name, you're not the only one that gets targeted. The folks in your periphery get the same treatment — see "the way royal family-obsessed tabloids keep writing stories about what a four year old is wearing" for evidence. Beginning in the 1970s, Johnny Cash learned this lesson the hard way when he started receiving letters threatening his family.
This information comes courtesy of Cash's FBI file, obtained through a Freedom of Information Act request from MuckRock. The file contains a number of details about the Man in Black's life, from the time he got arrested for picking flowers in the wrong place to the incident where he accidentally burned down a decent chunk of California. And then there's the creepiness.
In 1970, Cash received the first unsettling piece of correspondence, a note telling him "If you want to keep making money and keep your family healthy, drop $200,000.00 in old small bills in a plastic garbage bag at Old Hickory Blvd."
Cash out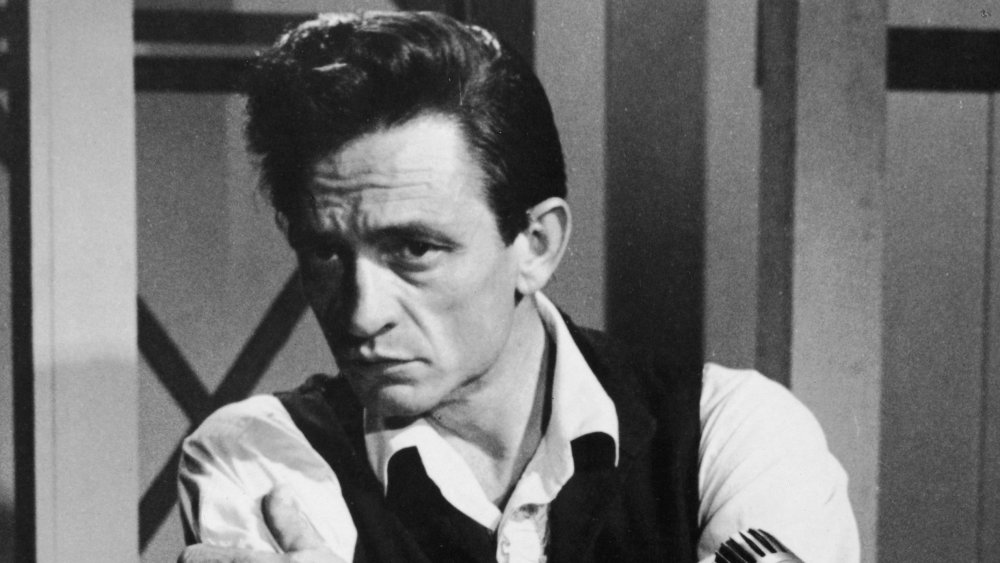 Hulton Archive/Getty Images
While the extortionist in the 1970 case was caught not long after his letter was received, it wouldn't be the last time that Cash's family was threatened. In May of 1979, he got another letter, confusingly sprinkled with well-wishes for Christmas of 1978. The author claimed to be an ex of one of Cash's daughters, never specifying which daughter that was, then spent a few sentences comparing her to Cleopatra and outlining how inexpensive it was to send deadly snakes in the mail. "Tell your daughter that the number 1200 on your envelope means that '1999' of these things went into the mail ahead of yours," the letter said, before closing out with "if I don't get my throat cut over this, I never will."
It didn't take long to track down a suspect — the author helpfully included a business card. Country Rebel reports that the unnamed writer was a psychiatric patient believed to be harmless, and that when Cash learned this detail, he declined to press charges. The up shot, one imagines, is that Egyptian asps are probably pretty difficult to keep alive in the mail, and if worse came to worst, the Cash's would have at least been knee deep in new snakeskin boots.