Details You Never Knew About John Lennon's First Wife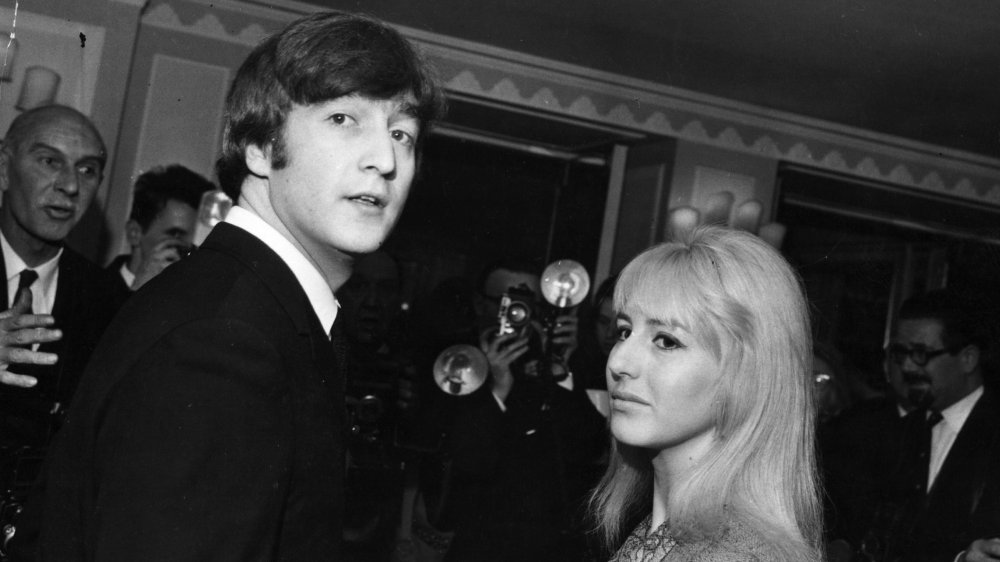 Evening Standard/Getty Images
When you're rock-and-roll royalty, you're going to fall in love and live happily ever after and success is never ever going to change you. And maybe that happened for somebody, but John Lennon wasn't one of them. Or you could take the position that he was what he was and success, with all of its temptations and potentials for excess and self-indulgence, just exacerbated what he already was.
One of the things John Lennon was was married, young, to a fellow student at Liverpool College of Art, where they found themselves in the same calligraphy class. She was Cynthia Powell, a year older than he and, to hear her tell it, it was attraction at first sight back in 1957. As Ultimate Classic Rock quotes her: "He sat and played 'Ain't She Sweet' right through, and I looked at him and I thought, 'That's for me,'" even though, as Rolling Stone reports, she already had a fiancé. Lennon's famous temper showed itself even then — in the middle of an argument he slapped her. She dumped him, but they reconciled a few months later. She later said it was a unique dark moment in their relationship.
They first met at art school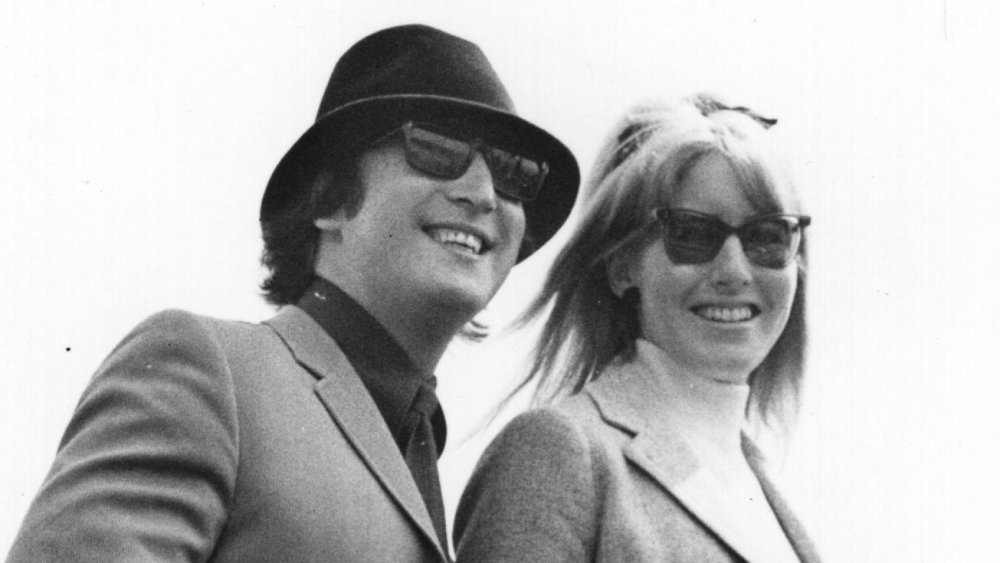 Evening Standard/Getty Images
"He was desperately sorry. It was just an instant and he couldn't help himself. He didn't do it again, and I wouldn't have been with him if he had. It was the first and last time he lifted a finger to me." Still, The Independent quotes her this way: "I was really quite terrified of him for 75 per cent of the time."
They dated for several years, and then Cynthia became pregnant in 1962. John decided they must marry, says Rolling Stone. That created other issues: The Beatles were rapidly becoming the most popular band in the world, and what would all of those hysterical young women fans think if it got out that Lennon was married? Cynthia played along as instructed — hiding the pregnancy as long as she could, lying when confronted, she told NPR in 1985. Their son, Julian, was born in 1963.
Cynthia was quickly thrust into a high-profile existence. She only toured the U.S. with them on their first trip, which she didn't much enjoy. After that she was relegated to trying to manage an increasingly complex home life, with servants and press and a rapacious public that couldn't ever seem to get enough information about the Fab Four.
Their son, Julian, was with her when she died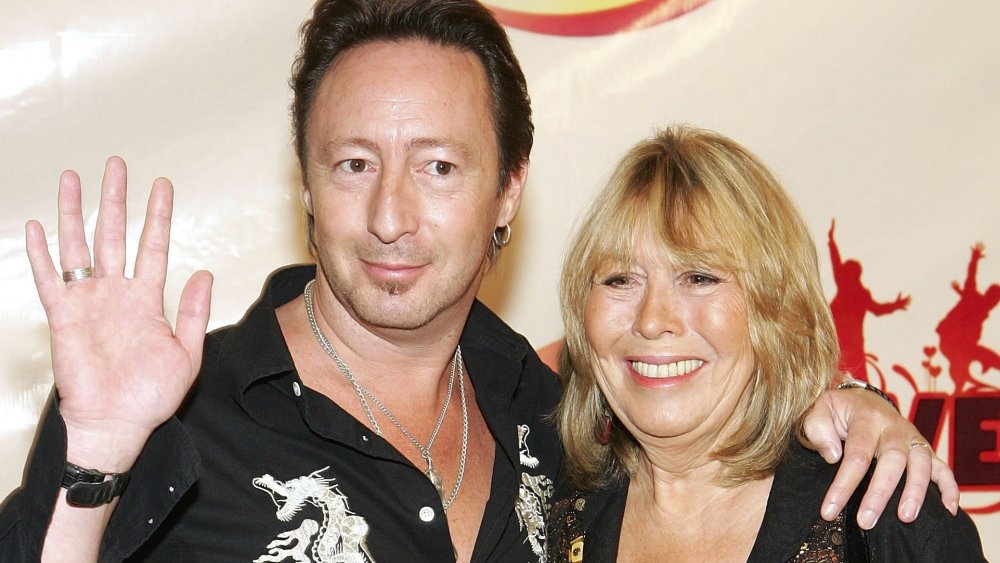 Ethan Miller/Getty Images
Nor could she get enough of her husband — or any of him. Lennon began to take vast amounts of LSD. He would be gone for long periods (and was less than faithful), and when he came home would be exhausted, living the opposite-hours of an entertainer — sleeping all day, up at night, whereas she was up early with their child, and to bed early as well. "We saw very little of him. And when he did come home, he was so exhausted and so tired and so overwhelmed by the pressures of the outside world that ... all he wanted to do was to collapse," she told NPR. They vacationed separately, and one day Cynthia came home from holiday to find Lennon sitting on the floor in a bathrobe. Also sitting, also wearing a bathrobe, was Yoko Ono. And the guest room had not been disturbed.
It was, perhaps, the last possible straw, and they divorced in 1968, though she later said she never stopped caring and worrying about her first husband. The divorce wasn't a matter of anger or bitterness; it was a matter of pain.
Cynthia went on to marry three more times. She continued to paint, and was involved for a time in a London restaurant, Lennon's. She auctioned off her John-related possessions in 1991. She died in 2015, age 75, of cancer, at her home in Mallorca, Spain. Julian was by her side.