The Sad Reason Peter Green Left Fleetwood Mac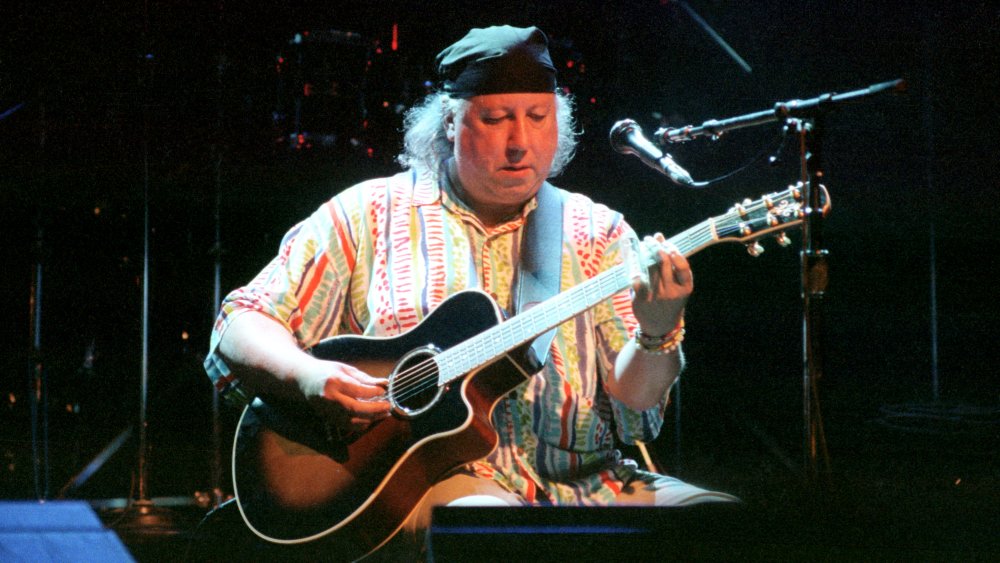 Larry Hulst/Getty Images
Halfway through Fleetwood Mac's 1970 tour through Europe, Peter Green, lead guitarist, lead singer, and co-founder of the band, announced that he intended to leave the band. The initial reaction of John McVie, Fleetwood Mac's bassist, is recorded on Ultimate Classic Rock as "'Oh sh–!" Having formed Fleetwood Mac after covering for Eric Clapton in John Mayall's Bluesbreakers, Green's tenure with the band included writing influential classics like "Oh Well," "The Green Manalishi (With Two Prong Crown)," and the original version of "Black Magic Woman" — later to be remade into the Santana hit. Reportedly, Peter Green was so good that B.B. King praised him as his equal. Losing Peter Green, then, would be a hit that Fleetwood Mac would eventually recover from, rising to new classic heights with their fractious Rumours album in 1977.
However, by this point Peter Green had already begun his mental descent into what would be later diagnosed as schizophrenia. A defunct Fleetwood Mac legacy website referenced one conversation during this early period in which Green started to worry about the morality of hoarding money — the "Green Manalishi" is generally interpreted as an acid-induced symbol of money and the devil. He talked to Fleetwood Mac's drummer, Mick Fleetwood, who remembers "conversations with Peter Green around that time and he was obsessive about us NOT making money, wanting us to give it all away. And I'd say, "Well you can do it, I don't wanna do that, and that doesn't make me a bad person."
That time in Munich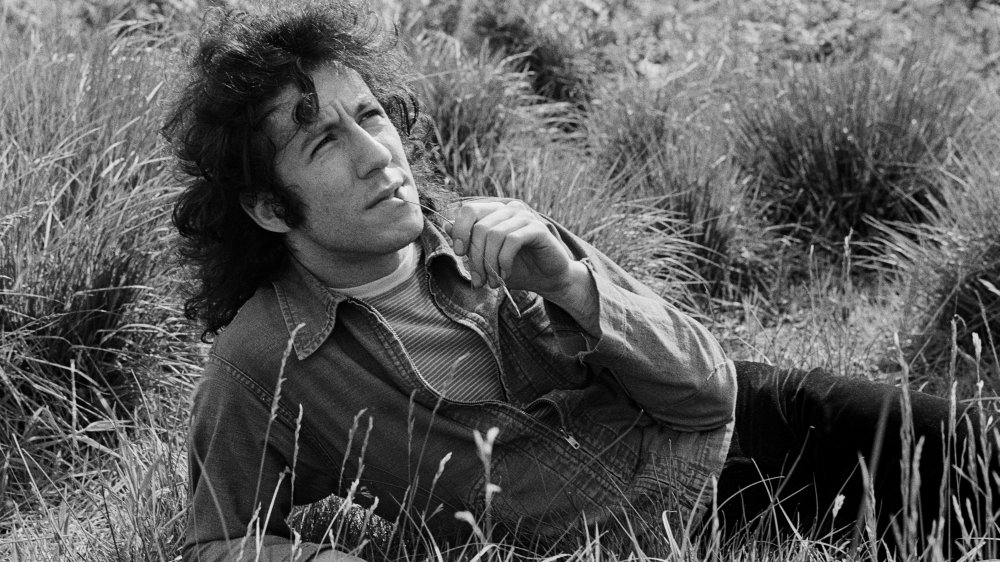 George Wilkes Archive/Getty Images
The other members of Fleetwood Mac point to their stop in Germany as the moment that compounded all of these issues. Green had already decided he would leave the band, but a drug-fueled encounter brought the event forward. On Ultimate Classic Rock's half-century commemoration of Peter Green leaving Fleetwood Mac, Jeremy Spencer, the other lead singer and guitarist, describes Green being swarmed by hippie fans: "[They looked] "at the rest of the band in disdain. I don't know if it was musically. They didn't think we were quite in the zone or whatever it was." Their road manager, Dennis Keane, believed that the group was a sort of cult that preyed on Peter Green's nature that was easily swayed by religious and spiritual prodding. 
It's a bit more interesting than that actually, as the disdainful fans may have been Uschi Obermaier and Rainer Langerhans, two hippies who were involved with the recently dispersed West-Berlin commune, Kommune I. Uschi Obermaier in particular, as The Guardian notes, has become an iconic figure for the German sixties: Obermaier had famous lovers (Mick Jagger and Keith Richards), a high-profile career (as a frequently nude model) and a lifestyle that epitomized the dreams of a generation (commune-dweller, groupie, naked person, nomadic hippie)." And, as noted on the blog carwrekdebangs, German hippies distinguished themselves by pushing trends like free love, public nudity, and connecting themselves with radical politics like the Baader-Meinhof Gang long before John Lennon and Yoko Ono sat in a bed.
The further descent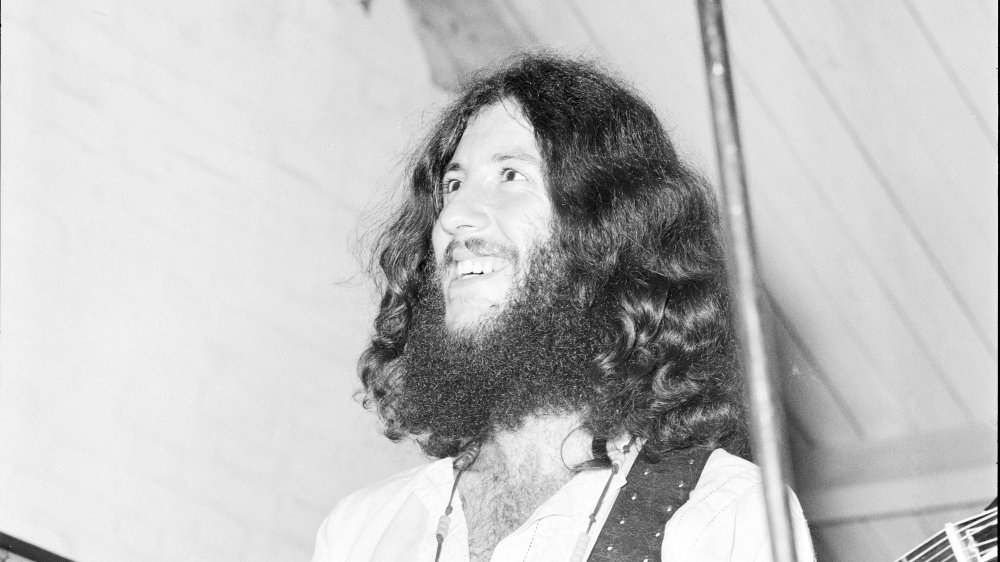 Michael Putland/Getty Images
After leaving Fleetwood Mac, Peter Green released The End of the Game in December 1970, a full on freeform jazz album. All Music panned it: "It's drivel, from an immensely talented guitarist. Sad." Fans disagreed, generally rating it as at least a four star effort and praising its opening track "Bottoms Up." It might also make more sense to read the album as carwrekdebangs does, that is as a Krautrock album inspired by his acid trip in Munich: "The title says it all-this is the End of the Game-no more pop pretensions, record exec bullshit or money grubbing attitudes. It was time for a new vibration, rock n roll as a social change."
The End of the Game, however, was a plateau during a descent. He drifted until 1977, when he threatened to shoot his accountant. The account varies from the legacy site's claim that he was trying to stop royalties from Fleetwood Mac being paid to him, while his story in The Telegraph states that he was simply trying to get some money but his manager sent him to his accountant and his accountant sent him to his manager until he snapped. Either way, he was arrested and started receiving treatment for schizophrenia.
Looking back later, Peter Green told The Telegraph that it was the drugs that took a toll on him: I'm still there . . . I never did come back down off the trip... I guess I took one trip too many."