The Real Reason Don Felder Was Fired From The Eagles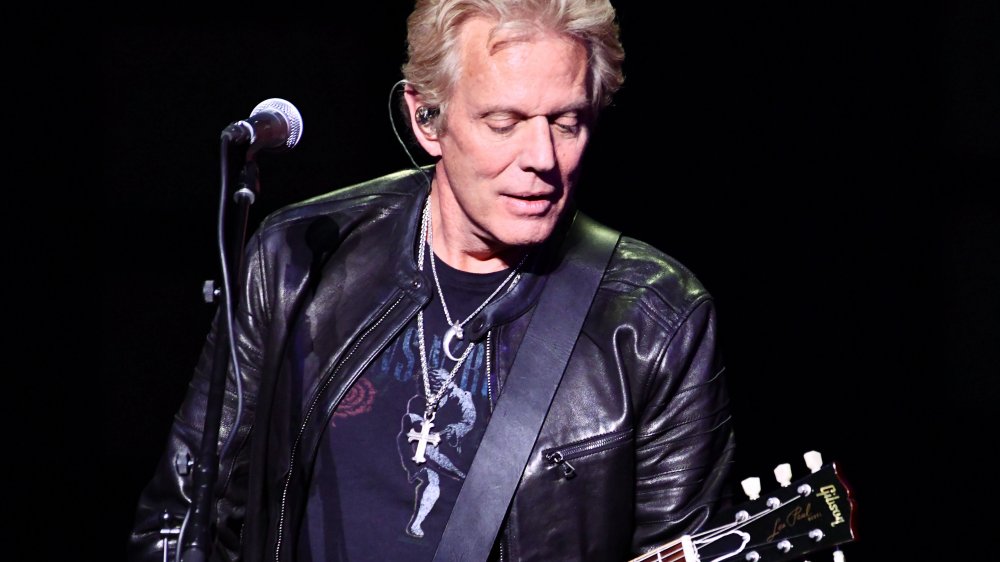 Scott Dudelson/Getty Images
The song is from the Disney version of the Winnie the Pooh canon, and it's all about heffalumps and woozles: "They're in they're out they're all about / They're far they're near they're gone they're here / They're quick and slick they're insincere...." And so forth. And although originally a nice piece of exposition, it could well and truly be applied to one of the mega-bands of the 1970s (and ever since, pretty much), the Eagles.
Band memberships change. We all know that. The Beatles weren't always (in alphabetical order) George, John, Paul, and Ringo (nor were they always in alphabetical order, for that matter). The Eagles are no exception.
They launched back in the very early 1970s, with a lineup including Glenn Frey, Don Henley, Bernie Leadon, and Randy Meisner, reports Ultimate Classic Rock. Don Felder joined up officially in 1975, though he'd played on 1974's album On the Border. Henley and Frey were the songsmiths and, increasingly, the face of the group. There seem to have been — let's be charitable — creative differences almost from the get-go, but it was a song called "Victim of Love" from the Hotel California album that was a killing stroke. Don Felder had recorded the vocals, but as Henley later said, that take "simply did not come up to band standards," says Rolling Stone. While Felder was away the rest of the band erased his recording and re-recorded it with vocals by Henley. Ouch.
Felder had been playing with the band since 1974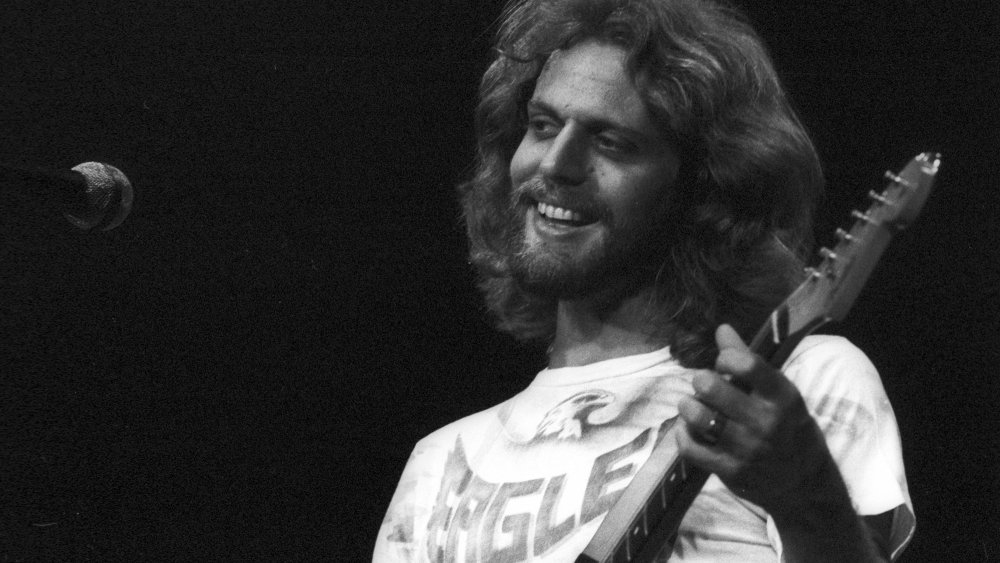 Michael Ochs Archives/Getty Images
By 1980 Frey and Felder were actually threatening each other on stage, and the band splintered. They got back together in 1994, but more than time had changed: so had the money. As Felder told The Hollywood Reporter, eventually, "there was a big shift away from it being a band into being a dictatorship, with dual-headed dictators" — Frey and Henley. A partnership of equals became their band and their contributions to its success, and they wanted the money divided their way — and in their favor.
Says Rolling Stone, "Though the band had split their revenue equally back in its Seventies heyday, (Felder) now complained that Henley and Frey insisted on a higher percentage for themselves. Henley and Frey didn't take kindly to having their motives questioned, and fired Felder" in 2001. Felder sued for wrongful termination, breach of contract and fiduciary duty. They tried (and failed) to keep Felder from publishing his autobiography (a New York Times bestseller); the suits were settled out of court — but not the hard feelings.
Those feelings were still unresolved when Frey died in 2016. Felder told the Associated Press that he felt "unbelievable sorrow" when he heard the news. "I had always hoped somewhere along the line, he and I would have dinner together, talking about old times and letting it go with a handshake and a hug." Maybe someday, in rock-and-roll heaven.