Why Radiohead's Most Iconic Song Is A Ripoff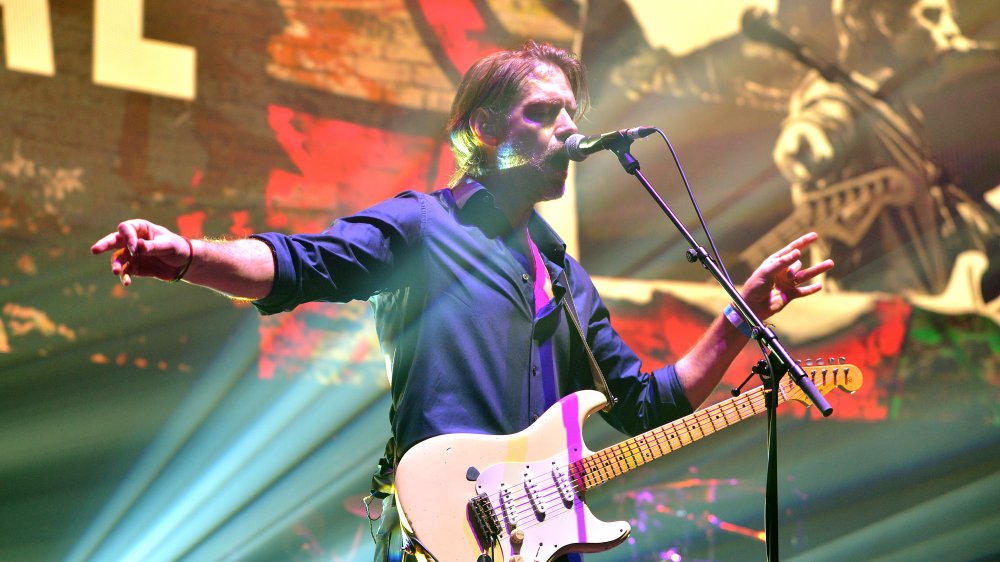 Jim Dyson/Getty Images
Alternative rockers Radiohead made headlines in early 2018 when it was revealed that the five-piece sued pop prodigy Lana Del Ray. Per The Fader, the '90s band, first popular from their 1993 track "Creep", sued Del Ray for copyright infringement surrounding her track "Get Free". According to the band, the pop star's track sounded eerily familiar to their 1993 classic.
However, Radiohead may not be the first to use the catchy tune, according to Digital Music News. In fact, in the 1990s, the alt-rock legends were caught up in a lawsuit of their own regarding "Creep" and its familiar melody. The Hollies' Albert Hammond and Mike Hazlewood sued the band for the aforementioned track's similarities to their 1972 hit "The Air That I Breathe". Just what in the creep was going on?
You could say they were visited by the 'karma police'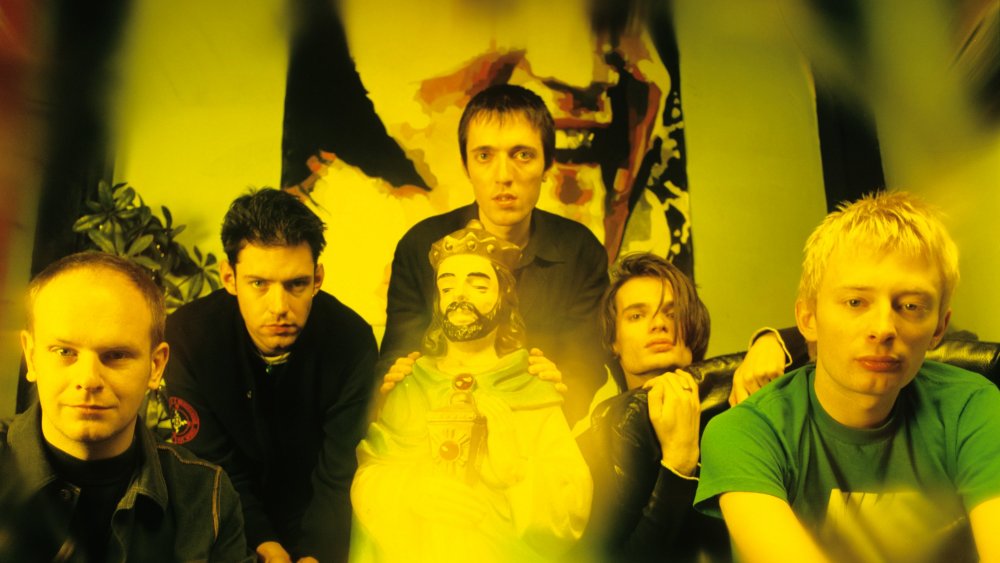 Bob Berg/Getty Images
According to the band itself, the song was altered during the writing process so as not to copy the Hollies' hit. While the track originally was set to feature a guitar solo from band member Johnny Greenwood, it was fellow member Ed O'Brien who pointed out that the chord progression was the same as "The Air That I Breathe", according to a 1993 issue of Fender Frontline. "It was funny to us in a way, sort of feeding something like that into [it]. It's a bit of change," Greenwood told the magazine.
The lawsuit resulted in an out-of-court settlement allowing Hammond and Hazlewood to receive writing credits for the Radiohead hit. The credit entitles both rockers to earn a percentage of every dollar the song makes – which is, according to The Guardian, a lot of dollars.
It's a shame that Radiohead went through all the trouble of litigation just to hate the song. Lead singer Thom Yorke has gone so far as to call the song "crap", according to the BBC. Go figure.