The Strange Way Kris Kristofferson Got Johnny Cash To Listen To His Music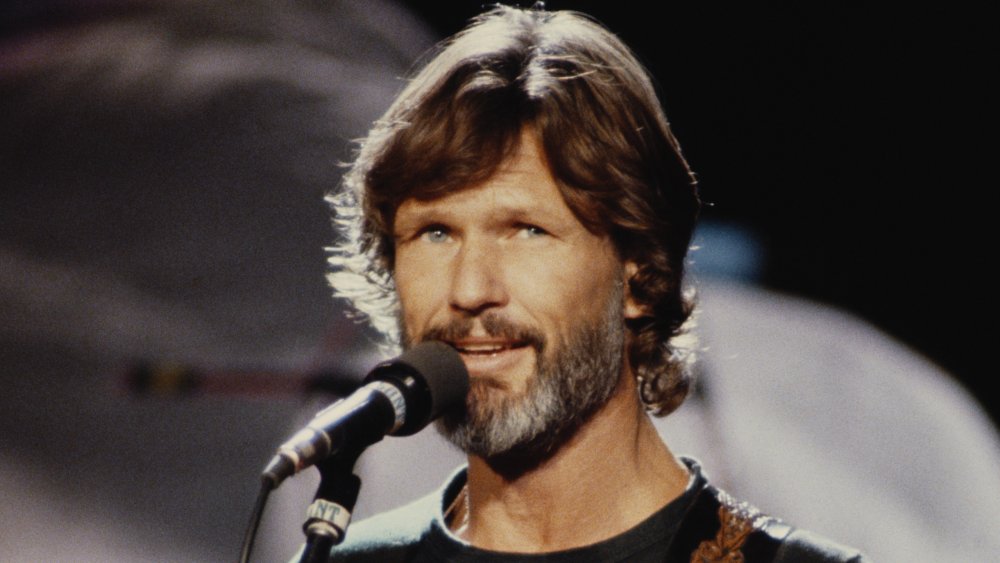 Michael Putland/Getty Images
Never ever let the facts get in the way of the truth of a good story. (Pro tip: Unless you've been sworn in as a witness. That's different.)
Kris Kristofferson is a force of nature. Singer, songwriter, colleagues with Willie Nelson, credited as the man who discovered John Prine. An actor with serious roles on his resume. It didn't all happen overnight. It took a lot of work, a lot of perseverance, and a fair amount of creativity. Throw in a unique skill set, and you've got a great story. Several, in fact — depending on who you believe.
Kristofferson was an Air Force brat, growing up in a military family with a father who retired as a major general, says Cowboys and Indians. Kris studied writing and literature in college while also engaging in serious athletic competition — football, rugby, track and field — and earned a Rhodes Scholarship to Oxford University, where he completed a degree in English literature while boxing on the side. And songwriting.
Kristofferson offered his compositions to Johnny Cash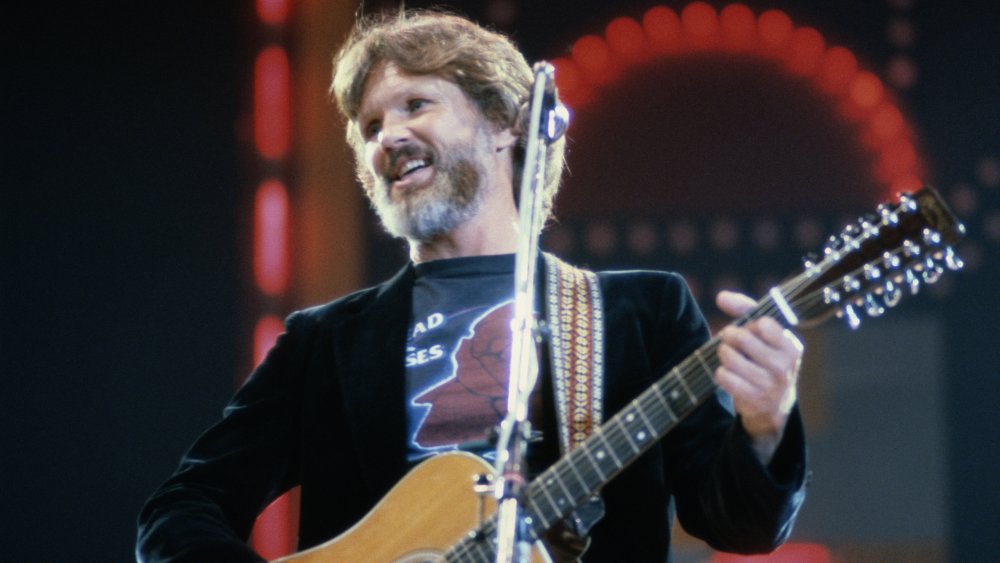 Keystone/Getty Images
He's said he started writing songs when he was about 11 years old. He started performing while in England, but when his degree was finished he went into the Army, attaining the rank of captain and becoming a Ranger helicopter pilot and, yes, putting together a band that played around Germany, says Biography. He returned home, determined to make it in the music business. His first step was at Columbia Studios in Nashville — as a janitor. Kristofferson claimed that some of his lyrics found a home in Johnny Cash's wallet, which was huge.
Kristofferson put his military skills to use as a helicopter pilot for oil rigs in the Gulf of Mexico — a week there, then back to Nashville for a week, pitching songs. And while Cash knew his work, he hadn't recorded any of Kristofferson's songs. So Kris upped his game. And this is where the "depends on who's telling the story part" comes in.
Johnny and June Carter Cash played a big part in the story -- maybe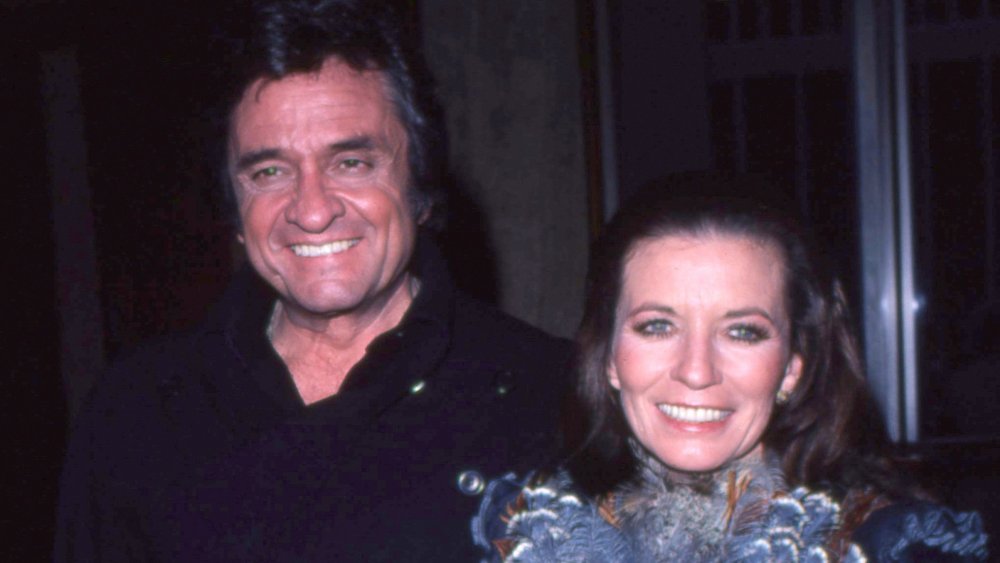 Donaldson Collection/Getty Images
As Wide Open Country tells it, Kristofferson befriended June Carter Cash and would slip her demo tapes of his songs, hoping she'd play them for her husband. And she did, and Cash would chuck them out the window of their home, into the lake below.
Kristofferson, also earning extra money in the Army Reserves, deviated from his helicopter flight path to land on Cash's front yard with songs in hand. Cash would later claim that Kristofferson got out of the helicopter with a tape in one hand and a beer in the other. The way June tells it, she was afraid the chopper held FBI agents, coming to arrest her husband for — something.
Kristofferson's version? Yes, he landed a helicopter on their property, but neither Johnny nor June were home that day. Furthermore, "I never would have been drinking while flying a helicopter," he said. "But you know what? I never was going to contradict either one of them."