The Untold Truth Of Johnny Cash's Wife, June Carter Cash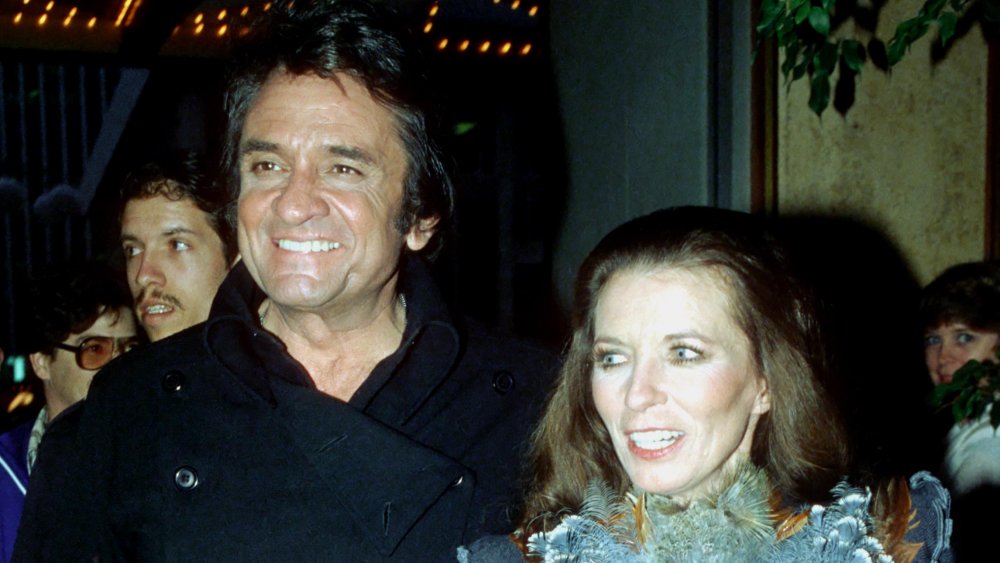 Michael Ochs Archives/Getty Images
It's probably not unusual for people to think of Johnny Cash and his wife June Carter Cash. Great love story, great subplot for Reese Witherspoon and Joaquin Phoenix in 2005's Walk the Line. What seems to get ignored is that it wasn't Johnny's first pass at saying "I do." That honor would be given to Vivian Liberto, Cash's first wife in a marriage that lasted 13 years, according to Rolling Stone. Until, by some accounts, June Carter came along.
June was born into a Country music powerhouse, the Carter Family, on June 23, 1929, says Biography. By the time she was 10 she was singing and performing along with the family, says her obituary in another issue of Rolling Stone. At one point she aspired to an acting career, taking lessons at the Actor's Studio in New York and winning a few TV roles. By the early 1960s she was back in the family music business. Those performances included touring, and some of those tours included Johnny Cash.
Her love for Johnny inspired "Ring of Fire"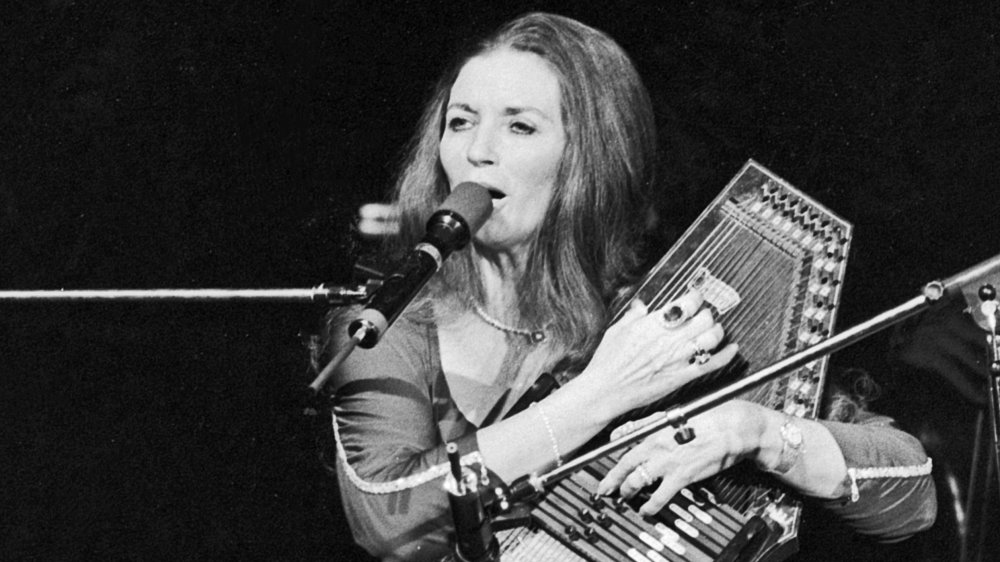 United Archives/Getty Images
It was his biggest hit recording, but it was her song, crafted with Merle Kilgore: "Ring of Fire." They were both married to other people — she was on her second marriage at the time — and she wrote the lyrics for the 1963 song to express what she saw as the irresistible pull of her feelings for Cash. "It was not a convenient time for me to fall in love with him, and it wasn't a convenient time for him to fall in love with me," she told Rolling Stone in 2000. She thought, "'I'm falling in love with somebody I have no right to fall in love with.... I can't fall in love with this man, but it's just like a ring of fire.'" He proposed to her on stage in 1968 and they married that year. Together they earned two Grammy awards, says Billboard, and she brought one home herself for a 2000 solo album.
She continued to perform as an actor from time to time — a recurring role on the TV series Dr. Quinn, Medicine Woman, and a part as Robert Duvall's mother in The Apostle, even though she was only 18 months older than he.
Valerie June Carter Cash died from complications of heart surgery on May 15, 2003, at the age of 73. Her husband and other family members were by her side.