The Real Reason Robert Smith Couldn't Stand Queen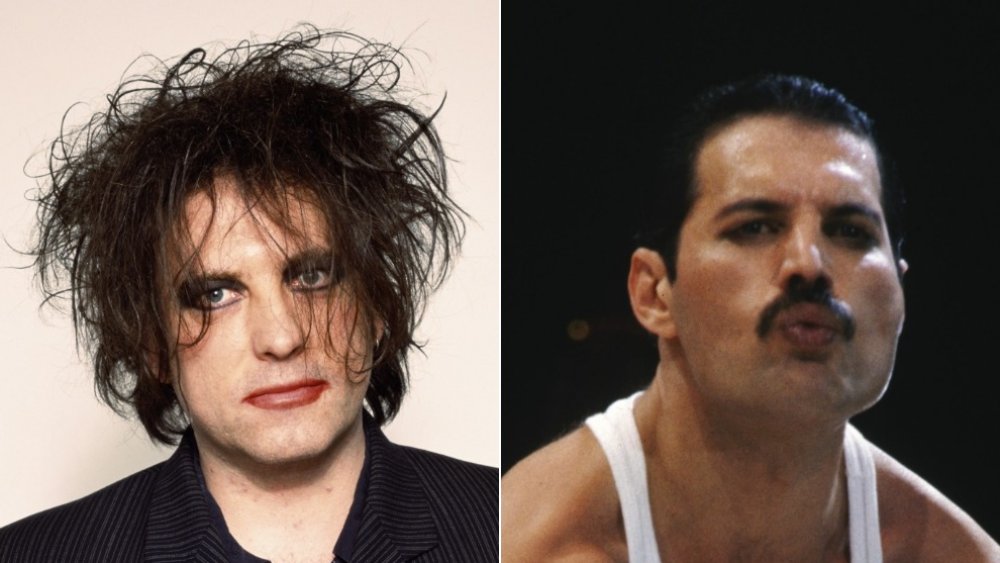 Tim Roney, Dave Hogan/Getty Images
With his baggy black clothes, makeup, and backcombed mane of raven hair, Robert Smith of the Cure is one of the most iconic-looking rock stars around. He's also known to be a pretty confrontational guy, and has been nursing a fairly nasty feud with fellow gloomy singer Morrissey since the 1980s. Knowing this, it's easy to believe that he might have an opinion or two about his fellow musicians. 
Fortunately, not all of them are grim. In an interview with Rolling Stone's Kirk Miller, he once name-dropped a fair few bands that he actually enjoyed. For the lineup of the Cure's Curiousa Festival tour in 2004, he specifically recruited a lineup of bands that he personally liked, including Interpol, Rapture, Thursday and Cursive. He also voiced his admiration for classics like Thin Lizzy, the Beatles, the Rolling Stones and Pink Floyd, as well as the slightly less known punk/new wave group, the Buzzcocks. He's even into some nu-metal and post-hardcore groups, like Korn and At the Drive-In. 
However, the same interview revealed that there's one major band that rubs Smith the wrong way, and it's none other than the legendary Queen. Let's take a look at why Robert Smith couldn't stand Freddie Mercury's group.
Robert Smith is firmly against Queen, in more ways than one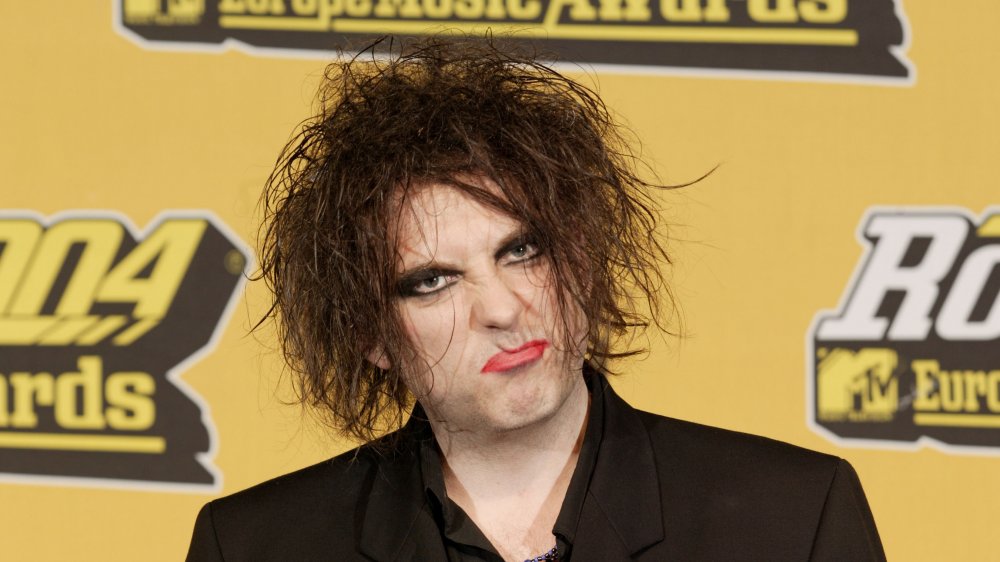 Gareth Davies/Getty Images
Robert Smith revealed his dislike of Queen almost casually, when asked about a hard rock outfit called the Darkness. "Well, I never liked Queen," he stated. "I can honestly say I hated Queen and everything that they did." He then went on to explain that he thinks the Darkness is recycling a lot of the same musical elements. "To have that rehashed and reheated for a second time around is pretty weird. So, no, I don't like the Darkness at all. I think they're a comedy band." Since he sees them as stylistically similar, this heavily implies that the goth rocker considers Queen a comedy band as well. 
Still, Queen fans have no reason to worry, because these days, Smith likes to reserve his fire and brimstone toward a very different queen — namely, the one on the British throne. As Will Lavin of NME tells us, the Cure frontman went viral in 2019, when an old clip where he lambasted the very concept of monarchy started making rounds. "Any kind of hereditary privilege, it's just wrong," Smith rumbled. "It's not just anti-democracy, it's just inherently wrong." He also said that he hates the idea that some people, including his own heroes, have accepted knighthoods and other rewards from the Royal Family. He also said that if he was ever offered such an "honor," he'd cut off his own hands before taking it.