Neil Young Is Worth A Lot More Than You Think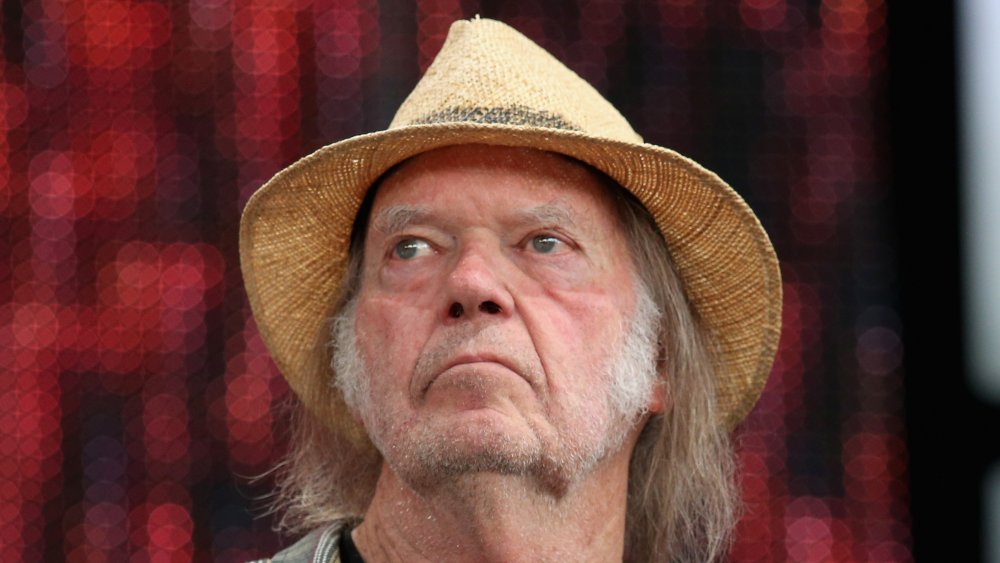 Gary Miller/Getty Images
With his silvery sideburns and perpetual grumpy-old-man look, Neil Young might warrant the occasional "Neil Old" joke from the younger audience that's not familiar with his body of work. However, the Canadian-American singer-songwriter probably couldn't care less, since he's established himself in the upper echelons of rock royalty several times over, and he's also a proponent of the kind of unassuming, raw presence that values substance over style. How unassuming and raw? Well, as Rolling Stone says, he released the esteemed grunge album Ragged Glory in 1990, before anyone outside Seattle had even heard of the genre ... and he did it in California, far from the genre's roots. He was soon known as the "Godfather of Grunge," and by 1995, he was using flippin' Pearl Jam as his backing band. 
The whole "accidentally sort of spearheaded grunge" thing was just one chapter in Young's nearly six-decade music career, and somehow, it wasn't even the most successful one. With that in mind, it's easy to assume that the artist has made a pretty penny over his years in the game, and in fact, Neil Young might just be worth a lot more than you think.
Neil Young has more than just a heart of gold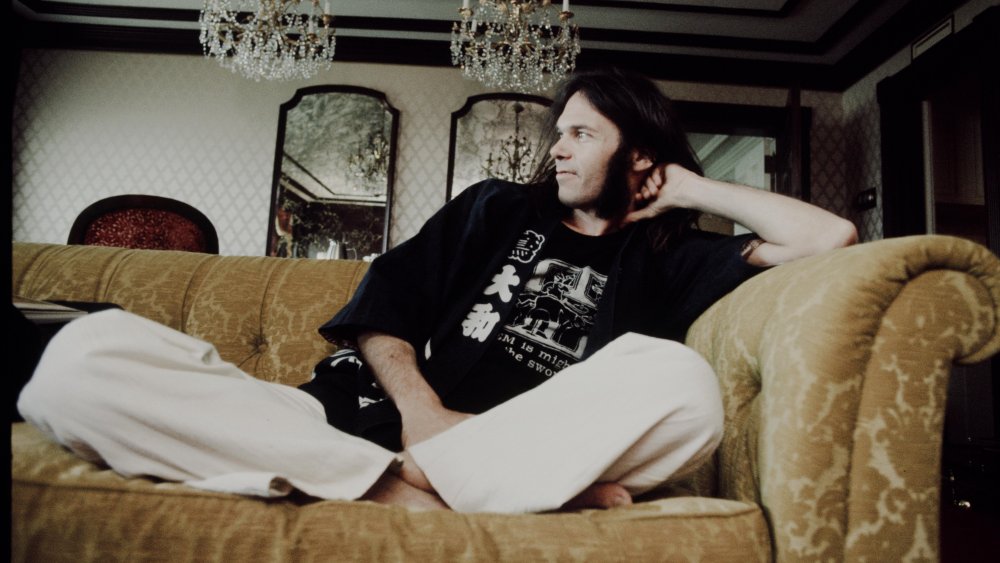 Koh Hasebe/shinko Music/Getty Images
To put things in full context, this is Neil Young. The guy who wrote "Heart of Gold," "Harvest Moon," "Like a Hurricane," "Rockin' in the Free World," and a whole host of other all-time classics. He was the Young in Crosby, Stills, Nash and Young. He even used to be in a motown band with Rick James. In other words, he may not have done it all, but he's definitely given a whirl to all the bits that have interested him. 
What's more, Young has been very, very good at what he does. A quick look at his Billboard page reveals that he's had no less than 61 recordings on the Billboard 200 over the years. Knowing this, it's pretty clear that the musician has plenty more than lint and holes in his pockets. In fact, according to wealth estimation site Celebrity Net Worth, Young's personal fortune is no less than $80 million.