The Devastating Childhood Of The Who's Pete Townshend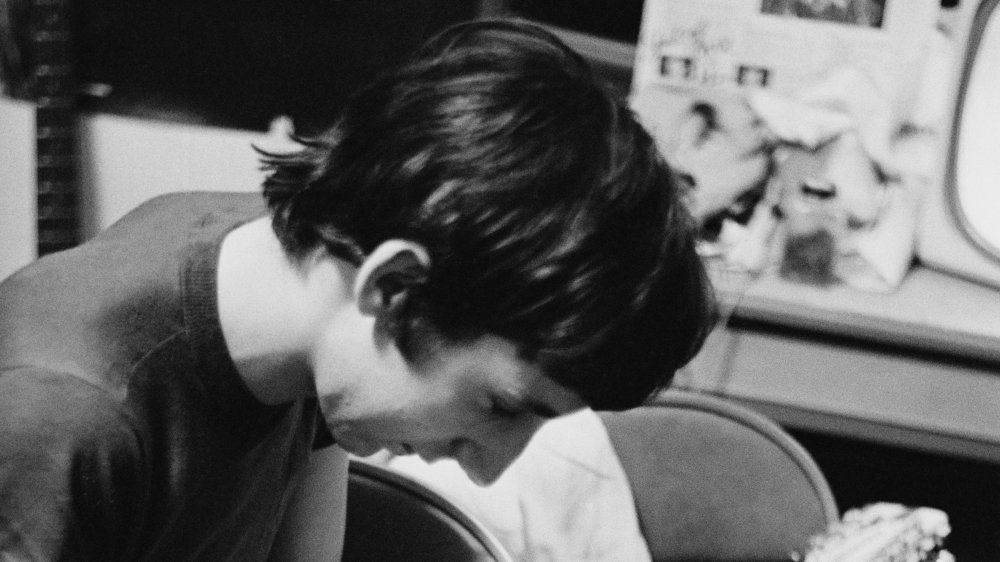 Michael Ochs Archives/Getty Images
Pete Townshend couldn't continue. He nearly had a nervous breakdown performing his rock opera Tommy at the "Tommy and More" concert in 2017. By 2019, The Daily Mail reported on Townshend's decision to never again play the songs that helped The Who break through at a time when popular culture was growing increasingly artsy and fantastical. Specifically, he couldn't play "Cousin Kevin" and "Fiddle About," songs in which the protagonist, Tommy, is abused and molested: "I got halfway through Cousin Kevin and Fiddle About and had to leave the building."
Released by The Who in 1969 — a decade before the similar but more successful The Wall — Tommy's a rock opera about a boy whose "psychosomatic trauma" leads to him becoming deaf, dumb, and blind — specifically after he saw his mother's lover kill his father. From there, Tommy grows older while he is taken to various doctors, until he finds that the mental block has been removed and his senses returned. He starts a religion, opens a camp, and leaves. The most familiar song would be "Pinball Wizard."
Tommy skyrocketed to No. 2 in the UK charts. It sold over 200,000 copies in the first two weeks in the US with Robert Christgau's assessment capturing its general reception: "[Tommy] is the first successful extended work in rock." Even though its critical stock would drop as years passed, in 1993, Townshend and Des McAnuff developed a successful Broadway musical around the album.
My Generation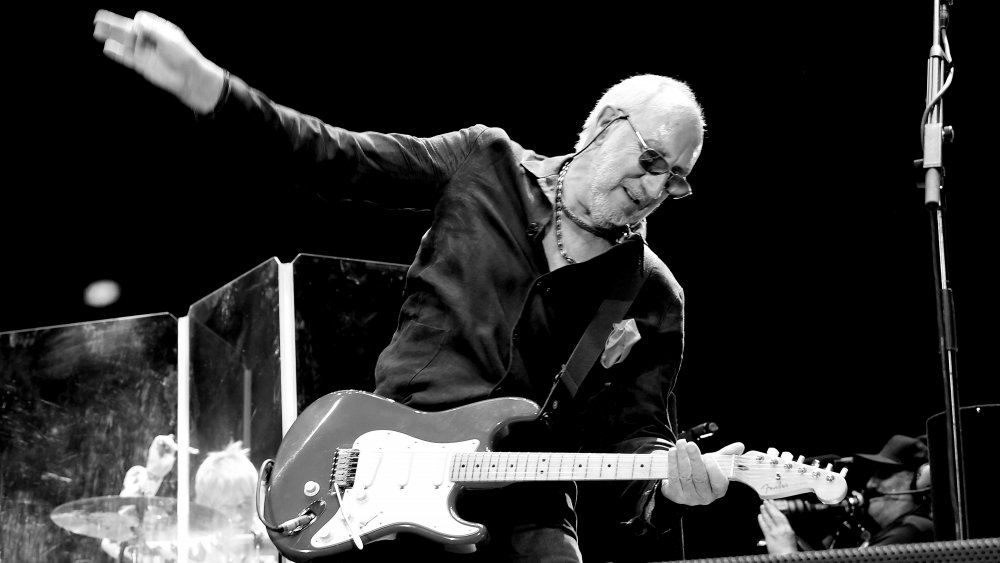 Kevin Winter/Getty Images
The issue Townshend would run into is the familiarity he had with the material he poured into composing the album. Like Tommy, Pete Townshend's dad had served during World War II, though Cliff Townshend's most noted role during the conflict was performing as a saxophonist for The Squadronaires, a Royal Air Force band formed to raise morale and entertain the troops.
The shadow of war informed more than his dad's occupation. It helped form the sound son Pete produced as part of The Who. Reflecting on growing up in post-war London, Townshend told The Telegraph, "We played in bomb sites, we'd find bits of bodies, skeletons and watches every day... So it was never going to be about making beautiful music with an electric guitar, it was about trying to evoke the sound of trouble, the sound of anguish." To Townshend, British rock was how children growing up in the ruins of war dealt with its trauma. 
Worse than wandering around the wreck of a city, however, was that his parents, like Tommy's, were an unstable couple. They split and sent him to live with his maternal grandmother, Emma Dennis. Stories abound of the horrors he lived through there. Billboard tells how she "denied him food and held his head underwater in a tub at the age of six." The Guardian's review of Townshend's memoir relates that she "allowed him to be sexually abused by her lovers."
Teenage Wasteland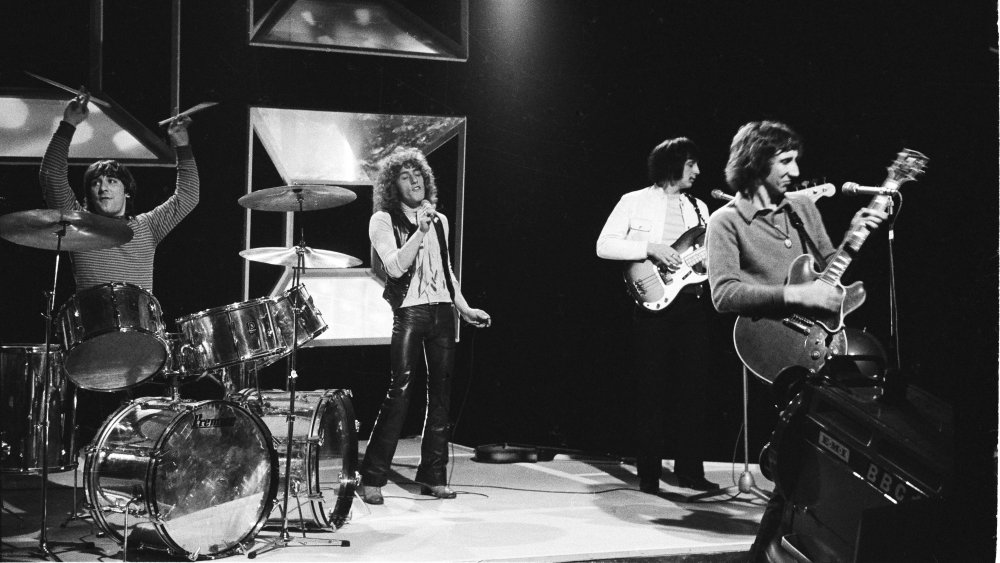 Michael Putland/Getty Images
The best descriptions of that time come directly from Pete Townshend, such as during an interview with Rolling Stone. Townshend's father would give young Pete money to buy himself a toy, which his grandmother would lock away in the cupboard until his mother's visits: "[Then she] would make me get all the toys out as though I'd been playing with them. And then when my mother had gone, I'd have to put them all away again." The level of meanness reads like a children's' book about a cartoonishly cruel guardian. 
The terrible conditions of living with his grandmother, however, instilled in Pete Townshend one of the most iconic habits of The Who: smashing their instruments. After years of practicing on a shoddy cheap guitar that his gran had bought him, Pete's dad had finally given him a proper guitar with an amp. One day, he and future bassist of The Who John Entwistle were in Townshend's room when his gran ran in shouting "Turn that f***ing row down!" Then, "I did a Keith Moon – long before I'd ever met Keith Moon. "You think that's a f***ing row? Listen to this!" And I got my guitar and smashed it over the amplifier." As he stood there, he realized a.) he had ruined a perfectly good guitar and b.) that he had exorcised a lot of the anger he had held towards his grandmother. From there, Townshend's signature aggression shot him to fame.