The Man Responsible For David Bowie's Iconic Costumes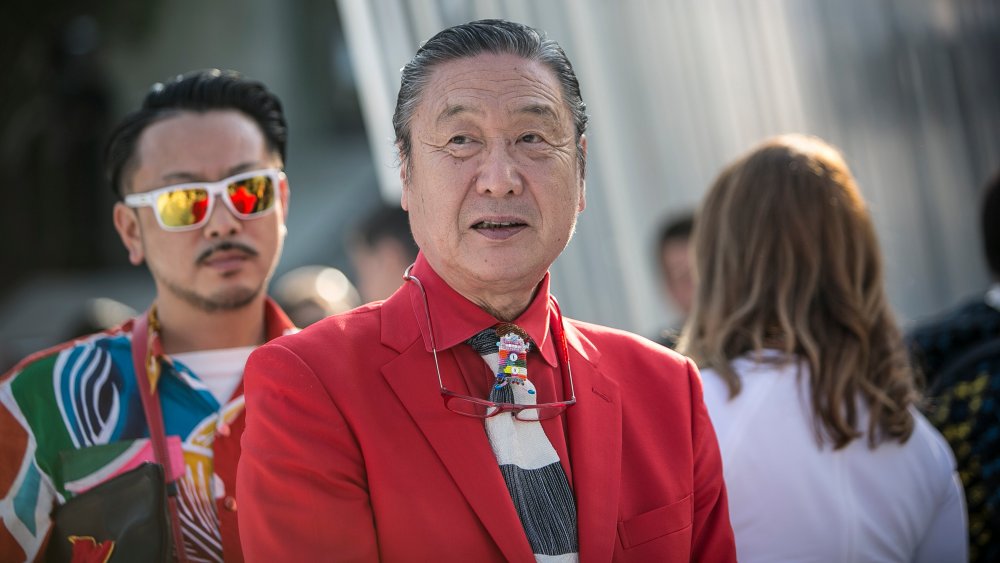 Jean Chung/Getty Images
On July 27,  the death of Japanese fashion designer Kansai Yamamoto was announced through his official Instagram account and that of Mirai Yamamoto. The news also was reported by international news outlets like the BBC. Kansai had been suffering from leukemia since March.
Before the designer found international fame, he was a university dropout who flung himself into studying fashion, according to the Sow-Tokyo website (with assistance from Google Translate). With help from his wife's parents, in his 20s he set up an atelier, the Yamamoto Kansai Company. When he initially failed to make a big impression in the Japanese world of fashion, however, he turned his eyes outwards: specifically, toward London.
Decades later, in a Q&A with Dazed, Yamamoto explained how his personality's aesthetic found further influence in the period between studying in Japan and debuting in the UK: "I have a very strong personality, and do not feel myself in black and white clothes. When I think of my shows, they are defined by colour. Before I came to London in 1971, I spent time in the jungles of Papua New Guinea, and was influenced by images of bright birds." 
That year Yamamoto became the first Japanese designer to hold a show in London. Just as important, a young man from Brixton, David Bowie, had seen a photograph of a girl with red spiky hair in a recent issue of Honey. This image struck his imagination, and learning the photographer was Kansai Yamamoto, Bowie decided to buy some clothes.
Oh you pretty things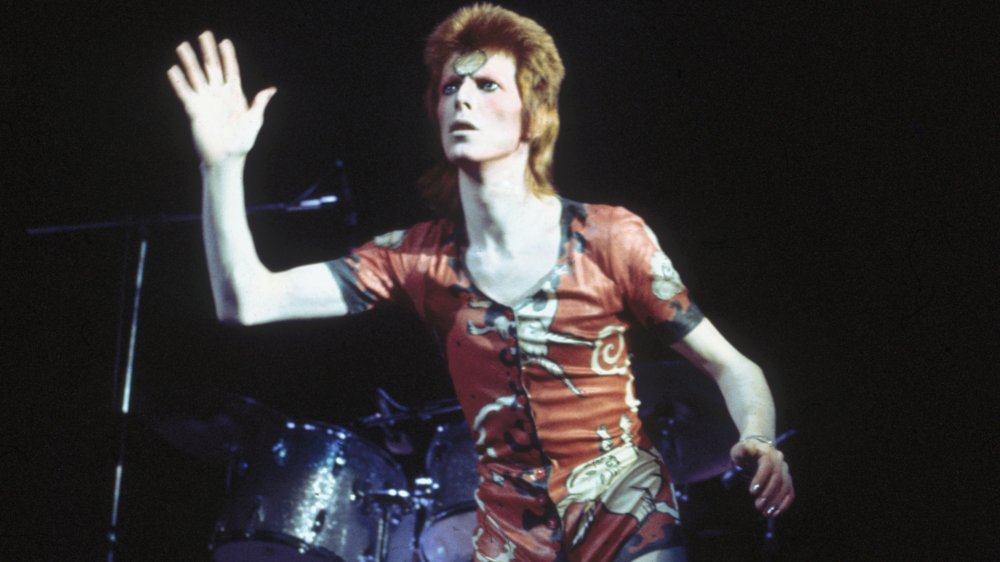 Debi Doss/Getty Images
In a later talk at the Brooklyn Museum, documented by Fashion United, the story is told of how Bowie acquired some of Yamamoto's designs in 1971. They finally met in 1973: "The designer arrived as instructed to Radio City Music Hall where his first sighting of the singer was of him descending to the stage on a disco ball." Yamamoto "felt an immediate emotional connection." They discussed collaboration whilst their children played. Yamamoto agreed to provide the costume for Bowie's Ziggy Stardust Tour, paying special attention to the quick costume changes and androgynous look.
During the Ziggy Stardust period, Yamamoto experienced what many others who have collaborated with Bowie have experienced: a subsumption — Bowie's ability to use the talents of others to create a uniquely "Bowie-esque" vision. In an interview with The Hollywood Reporter, Yamamoto described the process of such a relationship: "Some sort of chemical reaction took place: My clothes became part of David, his songs and his music. They became part of the message he delivered to the world. He even wanted to go a bit crazier."
To separate Yamamoto's iconic designs from an iconic period of rock history would be unfair. Or, as Yamamoto put it in the Dazed interview, "David Bowie and I combined the worlds of seeing and sound, because musicians who want to be number one, want to wear the number one." With this, Yamamoto's legacy was secured.
Basara is in my DNA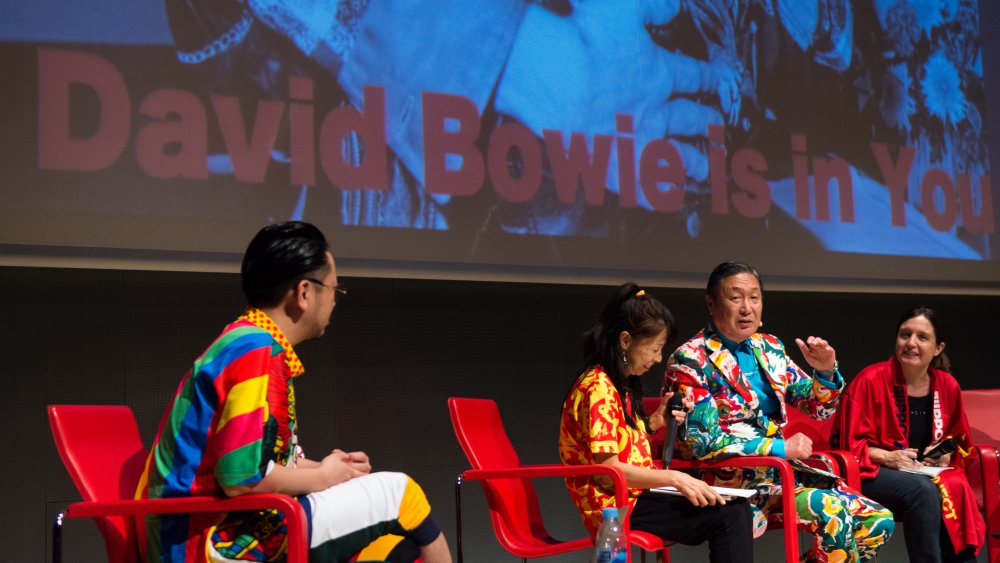 Robert Marquardt/Getty Images
Such success with David Bowie didn't mean that Yamamoto would simply throw in the towel. Doing so would undermine his essential outlook. The company's statement announcing his death included these words: "'Humans are possessed of limitless energy' was his motto. He never let this go, pursuing challenge after challenge no matter how hard things got." After Ziggy Stardust, says a different Dazed article, Yamamoto left fashion for 20 years to focus on eyeglasses, tableware, and Kansai Super Shows, the last of which consisted of dance, music, and acrobatics, drawing a crowd of 120,000 when it showed in Moscow. His reasoning for this, as told in the Q&A, was that "Fashion cannot show everything, sometimes you need to offer more."
His final legacy? He's considered the father of basara, a Japanese concept that stands in direct opposition to wabi-sabi minimalism — the opposite of Marie Kondo. In Fashion magazine, Isabel Slone describes basara, which roughly translates as "dress freely", as "a luxurious kookiness that is basically the sartorial definition of 'extra.'" Or, as Yamamoto explained to her over a telephone interview, "Basara is in my DNA." Yamamoto's talk with Fashion United expressed that philosophy. It ended with him explaining his plans to travel to the North Pole, where he would get inspiration for a show to be hosted on ice with tents. He smiles: "It means I am still arriving."