The Tragic Death Of The Doobie Brothers' Drummer Michael Hossack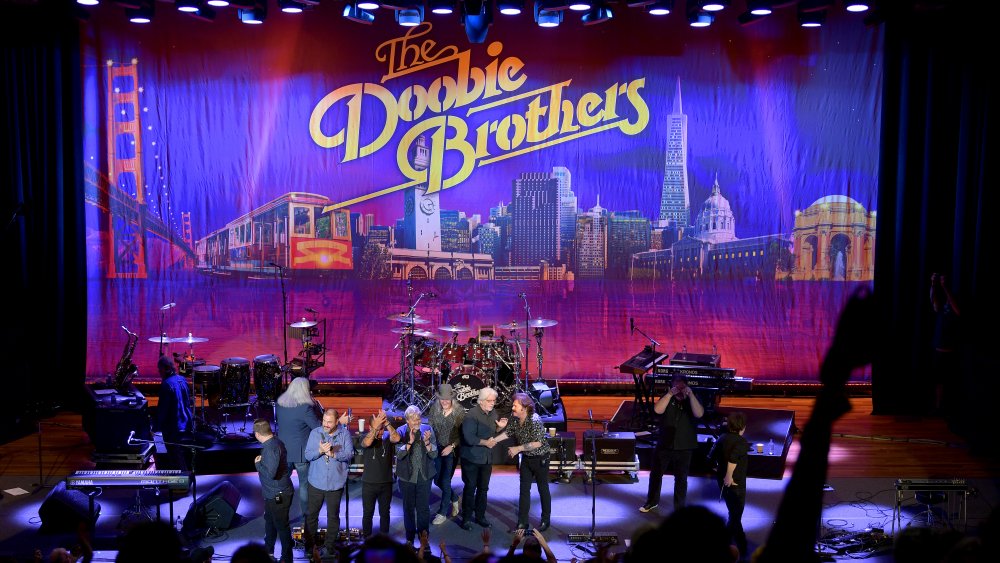 Jason Kempin/Getty Images
Affectionately known as "BIg Mike", the Doobie Brothers' Michael Hossack made a name for himself in the early 1970s as a highly skilled and soulful drummer. Registering chart hits and critical acclaim, the Doobie Brothers have undoubtedly made widespread contributions to the music world in perfecting a folk-inspired take on rock n' roll and selling over 40 million records worldwide.
In fact, between 1971 and 1974, at the height of the California-based band's career, Hossack played on beloved hits such as "Jesus Is Just Alright", "Listen to the Music" and "China Grove". When the band reunited in 1987, Hossack joined forces with the group again and continued to tour with the rockers for the next two decades until he took a medical leave in 2010.
Although a January statement from the Doobie Brothers said otherwise (stating that Hossack was improving slowly, per Rolling Stone), on March 13, 2012 it was reported by The New York Times that Hossack had passed away from cancer in his Dubois, Wyoming home at the age of 65. As Rolling Stone reports, the drummer had been battling cancer for a while and eventually fell victim to complications of the disease surrounded by family.
A member of the Doobie family lost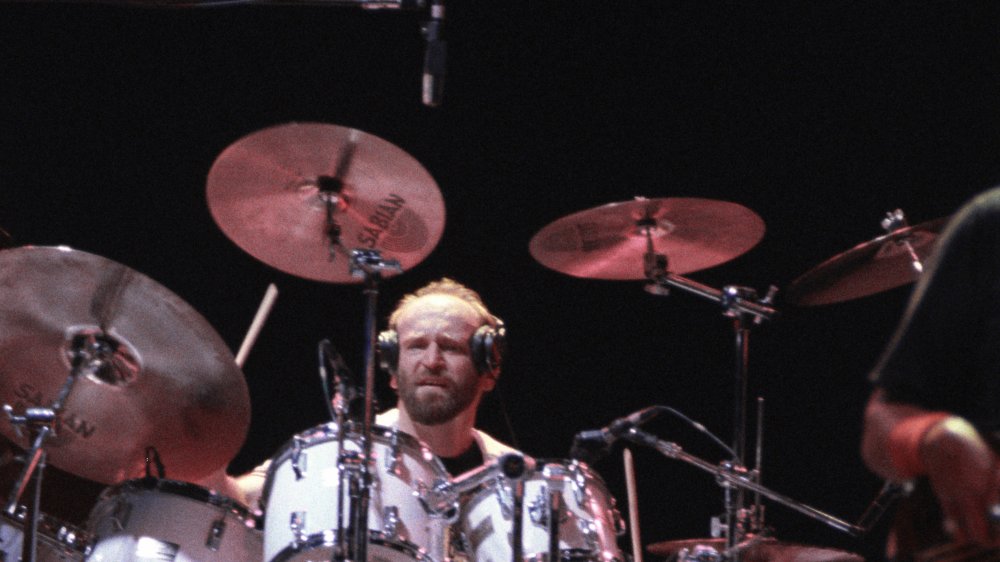 Jim Steinfeldt/Getty Images
Although Hossack's long standing battle with medical issues had been previously known to fans (the Doobie Brothers released a statement regarding Hossack's health in January 2012 and in 2010 Hossack himself wrote to fans that "it's been hard not touring with the band" despite his "incredible support" from loved ones), Hossack's death in 2012 came as a surprise.
"Mike has always been a part of my musical life and the life of the Doobie Brothers ... He was an incredible musician," co-founder Tom Johnston said in a statement.
He is survived by his son, Mike Jr., daughter Erica Rose and his brother Eric, according to Rolling Stone. He was a Navy veteran of the Vietnam War and grew up in Paterson, New Jersey.
As a core member of the Doobie Brothers, Hossack will be posthumously inducted into the Rock & Roll Hall of Fame in 2020.