The Real Reason The Stone Temple Pilots Sued Their Former Frontman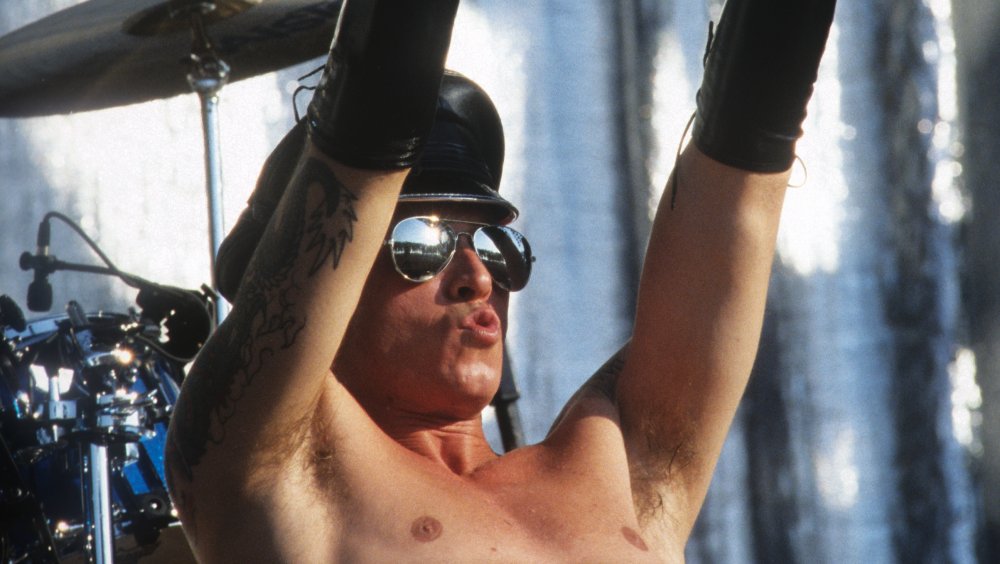 Gie Knaeps/Getty Images
When Stone Temple Pilots released their debut Core in 1992, the San Diego quartet faced a critical barrage that called them everything from boring to straight-up rip-offs, as Classic Rock Review states. Ironic, for a band that for the preceding two years had gained a cult following for strange and original music that incorporated funk elements, blues, and even yodeling. Core's chunky, grunge-era riffs came from the collaboration between bassist Robert DeLeo and vocalist Scott Weiland, who formed the backbone of the group, and who had been working together since 1986. 
It's doubly ironic, then, that as STP began reincorporating some of their earlier, more outre influences into their writing (1994's Purple, 1996's Tony Music... Songs from the Vatican Gift Shop), the core relationships of the band started to disintegrate. Weiland struggled, intensely, with drug addiction, and it got worse and worse as he tried harder and harder drugs. At 16 he'd gone into his first rehab, as LouderSound describes, and by 1993 he was spending $3000/week on heroin. Weiland, bit by bit, became unable to perform on stage, and even attend rehearsals. He was also diagnosed with Bipolar Disorder, and given prescription medication. Weiland credits his creativity during this period to drugs, saying, "There's a golden glow that goes from your fingers all the way through every appendage and into the pit of your stomach. That's what it felt like to me."
Lost in space, we could be free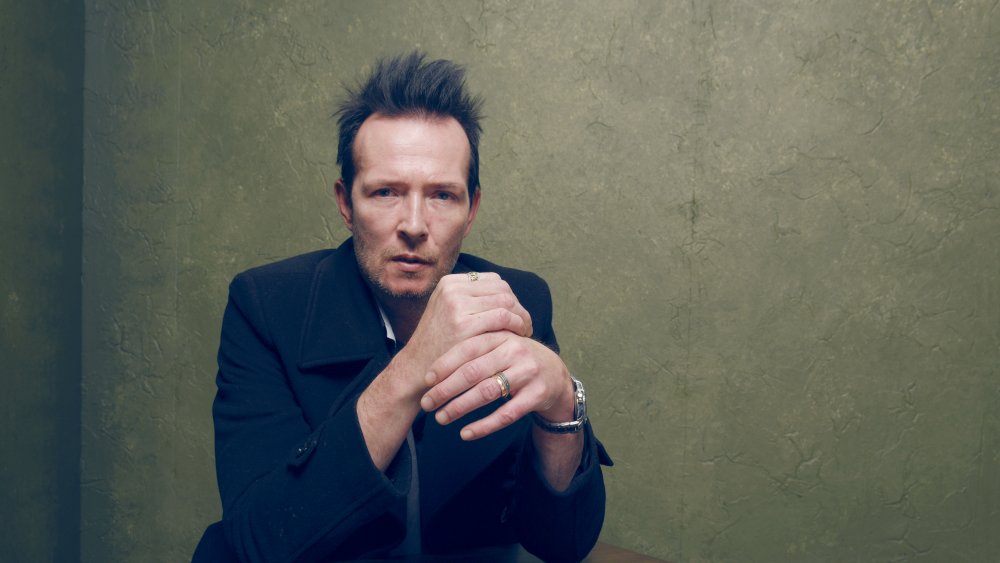 Larry Busacca/Getty Images
In 1998, Weiland took a break from STP to record his solo album 12 Bar Blues, which would lead to further problems, including multiple lawsuits. Around the time that STP was planning the 20th-year anniversary tour of their debut Core, Weiland was touring solo and performing songs from their albums, as Billboard states. Weiland was trying to sabotage the tour, they said, per Loudwire, and his actions constituted a violation of rights and misappropriation of assets. STP even wanted to prevent Weiland from legally stating that he was a former band member. In the end, Weiland was fired, and STP hired Linkin Park frontman Chester Bennington to replace him for the tour.
In response, Weiland counter-sued shortly thereafter, stating that the band conspired to fire him. He sought $7,000,000 at the same time that he wanted the band legally dissolved. As stated in USA Today, Weiland expressed frustration about the band's lack of creative fire and artistic inspiration, and how he wanted to make some new music. The band called the situation "dysfunctional," and basically just wanted to move on. Weiland eventually fired his law firm, G&M, as Ultimate Class Rock states, and in 2015 the firm sued Weiland for $50,000 that he allegedly never paid.
Later that year, Weiland died of an accidental overdose on his tour bus. It was perhaps the tragically inevitable result of so much chaos, no matter the music that it helped to create.