The Truth About Joe Walsh And Stevie Nicks' Relationship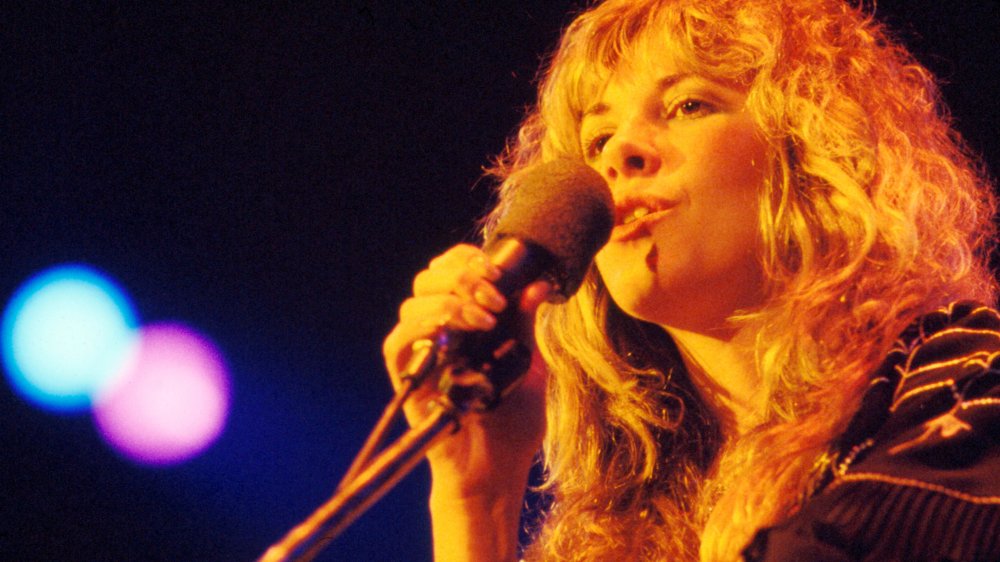 Michael Putland/Getty Images
Most of us have "the one that got away," and apparently, even rockstars do, too. For Fleetwood Mac frontrunner Stevie Nicks, the one that got away was Eagle's frontrunner, Joe Walsh. Although Nicks is most famously tied to fellow Fleetwood Mac member, Lindsey Buckingham, she has said that Walsh was the "great, great love of my life." Their relationship in the '80s could have gone one way and made them the biggest power couple in rock and roll music, but instead, it had a bitter end.
Nicks was head over heels for Walsh and described their relationship to Stephen Davis in the book Gold Dust Woman: The Biography of Stevie Nicks, saying, "There was nothing more important than Joe Walsh — not my music, not my songs, not anything."
Walsh, however, ultimately broke Nicks's heart by telling her not to contact him again, and she said it took a long time to cope with the breakup. "It took me years to get over it — if I ever did. It's very sad but at least we survived," Nicks said in the book.
The one that got away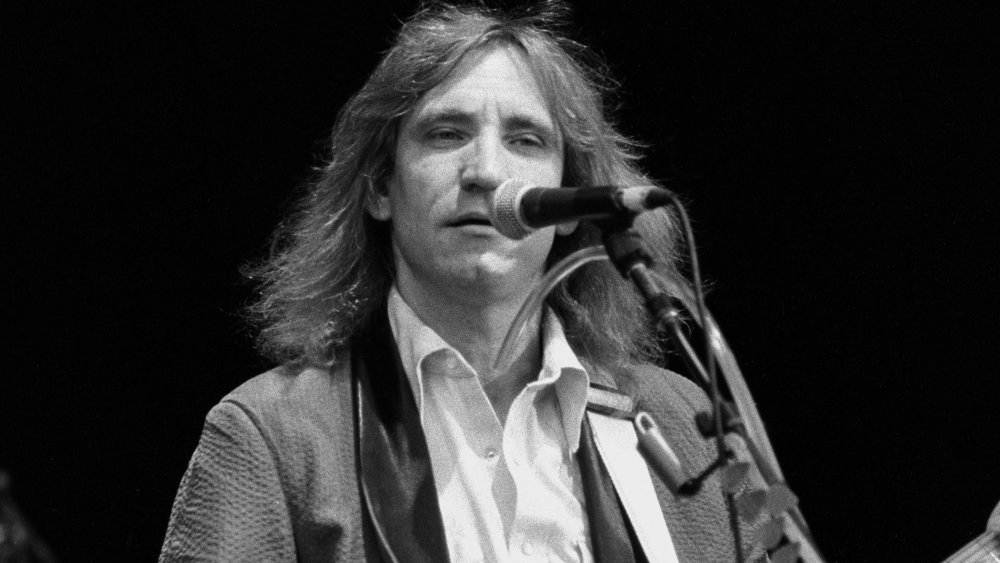 John Atashian/Getty Images
For Nicks, it was love at first sight, meeting Walsh in a hotel bar. In her biography she described their relationship as "the perfect, complete, crazy pair." But both were deep into drugs at the time, which might have been the reason the relationship took a turn for the worst. "We were busy superstars and we were doing way too much drugs. We were really, seriously drug addicts. We were a couple on the way to hell," Nicks told Davis. She memorialized her love for Walsh in her 1985 song "Has Anyone Ever Written Anything For You?", which she did in fact write for him during the height of their relationship, according to Songfacts. 
Even though Walsh was the one to break it off, he speaks of Nicks fondly nowadays. In a 2012 interview with Howard Stern, Walsh said he was in love with Nicks, but more as a sister. "She's like a soulmate, you know," adding, "the relationship came and ran its course, as rock and roll relationships do."