The Untold Truth Of Nirvana's Krist Novoselic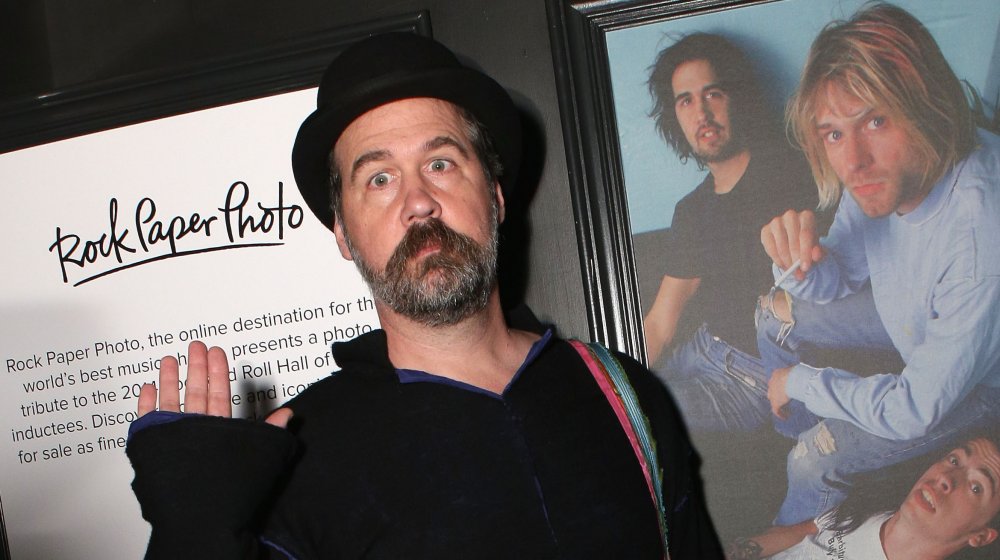 Andrew Toth/Getty Images
It wasn't just his gigantic, lanky frame (6 foot, 7 inches), signature hip sway on stage, goofy comments in interviews, or that time when he chucked his bass in the air at the 1992 MTV music awards — during a performance — and it came down and smacked him on the head. It was clear that during Nirvana's height, Krist was just a unique individual with strong creative leanings. 
Krist was one of the founding members of Nirvana, along with Kurt Cobain. As Dave Grohl said during Nirvana's Rock and Roll Hall of Fame acceptance speech (watchable on Tone Deaf), he was the fifth drummer for Nirvana, which means that Krist and Kurt had to support each other in the underground music of Seattle in the late 80's. In a 2008 interview for the EMP|SFM Oral History Live! series, Krist talks about his habit of scoping for left-handed guitars in pawn shops for Cobain, and how the habit continued, instinctively, for years after Kurt's death. It's clear in a number of interviews how much Krist still mourns Kurt.
Krist's contribution to one of the most influential rock bands in history is only one of his feats, though. He's extremely politically active, well-traveled, well-read, and has even continued playing the accordion, like he did in Nirvana's cover of "Jesus Don't Want Me for a Sunbeam" by the Vasolines.
A mild-mannered Renaissance man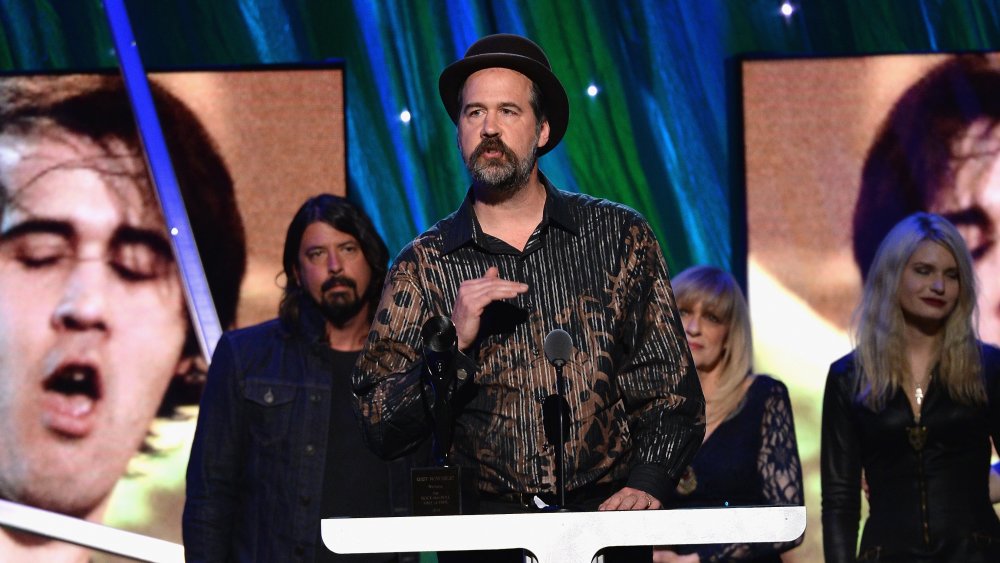 Larry Busacca/Getty Images
Krist Novoselic, per History Link, is the son of Croatian-American immigrants, and he grew up in a Croatian enclave in San Pedro, California. English is not his first language, and he struggled to catch up in school. At 15, he went to Zadar, Yugoslavia to live for a year with his aunt, enrolled in school there, and got exposed to New Wave sounds like the Sex Pistols and Ramones, which only strengthened his interest in music. When he got involved in the music scene in Seattle, he immediately connected with the anti-corruption political ethos of punk.
After Nirvana disbanded, Krist went on to join a number bands, including Sweet 75, Eyes Adrift, and Flipper, as well as contributing to the Foo Fighters' Wasting Light, per Celebrity Net Worth. At the same time, his belief in the restorative power of music in politics grew and grew. And so, Krist founded the political action committee JAMPAC (Joint Artists and Musicians Political Action Committee), joined radio broadcasts as a commentator and columnist for political magazines such as Seattle Weekly, served as board chair of the electoral reform organization FairVote, and wrote Of Grunge and Government: Let's Fix This Broken Democracy!. Oh, and he's also a rural farmer at the Gray River Grange in Wahkiakum County, Washington, and a licensed pilot. 
All in all, Krist Novoselic seems to be a truly free soul who has happily charted his own path through life.