The Real Reason The Doobie Brothers Have Had So Many Lineup Changes
Jason Kempin/Getty Images
While they started off as a rough and rowdy biker band, the Doobie Brothers are more known for the jazz-rock rhythms of songs like "Takin' It to the Streets," "China Grove," "Listen to the Music," and so many other hits that remind you of driving in the car with your parents. Folks might think the band had just two iterations, changing into its final form when five-time Grammy winner Michael McDonald joined, but Ultimate Classic Rock tracked the Doobie Brothers' lineup changes over the decades and counted up to 17.
But could the bros just not get along? Did the doobies run out? The real reason the Doobie Brothers had so many lineup changes is really because the people kept wanting more music, and the band seemed to always want more members. By the time they released their follow-up album Toulouse Street in 1972, Tiran Porter had replaced original bassist Dave Shogren and the band had taken on another drummer, Michael "Big Mike" Hossack.
A third guitarist, Jeff "Skunk" Baxter soon joined the band, but the really significant change to the Doobie Brothers lineup didn't come until 197, when stomach ulcers forced lead singer Tom Johnston to quit the road and the bros had to look for a new frontman.
Michael McDonald joins the Doobie Brothers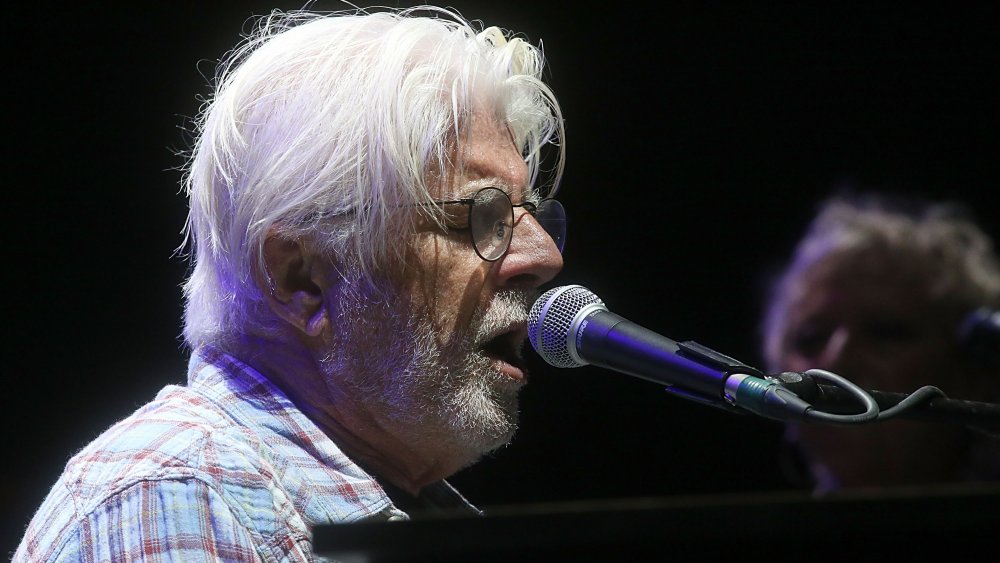 Gary Miller/Getty Images
Guitarist Patrick Simmons had his sights set on Michael McDonald, a singer who had performed background vocals and played keyboards for fellow jazz-rockers Steely Dan. Although neither the brothers nor McDonald were on fire about the idea at first, Ultimate Classic Rock reports that Simmons was persistent. "We got this guy that's a sideman right now, but I think he's dynamite," Simmons told his bandmates. He cajoled McDonald to play for the rest of the Doobs.
McDonald sang what would end up being the hit single "Takin' It to the Streets," and the band was convinced. McDonald left Steely Dan and took the Doobie Brothers to heights of stardom they had only previosly dreamed of.
But the bros were only getting started. The band would go on to win two Grammy Awards, and McDonald himself has won a total of five, and been nominated 14 times. And the band wasn't done evolving, either. They broke up in 1982, but got back together for a charity concert five years later, and since then the Doobie Brothers' lineups continue to change and grow along with the band's fame and recognition. The band had planned a 50th anniversary tour in 2020, but as Rolling Stone reported in May, the tour unfortunately had to be canceled due to the coronavirus pandemic.