The Truth About Rick James And Teena Marie's Relationship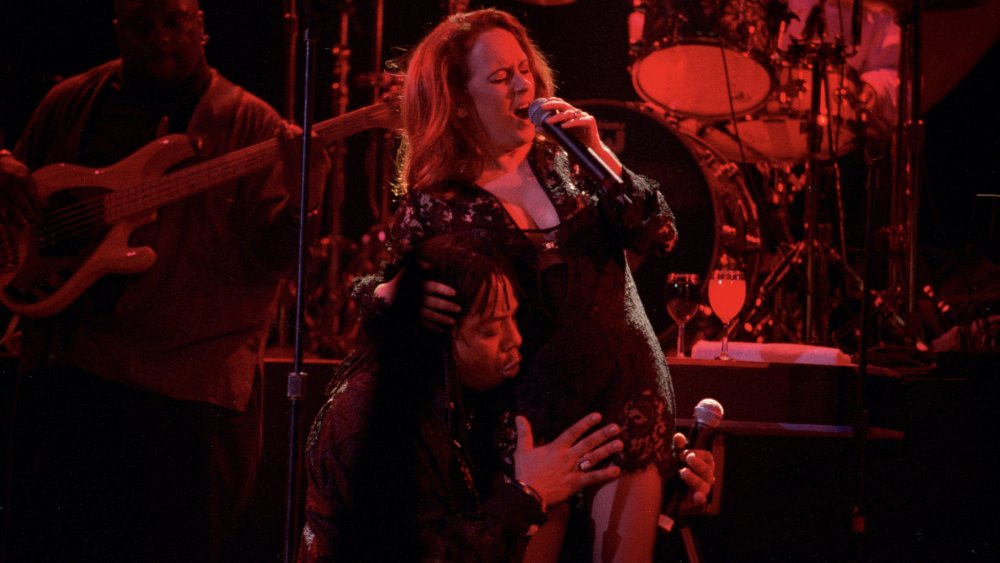 Jim Steinfeldt/Getty Images
According to Classic Motown, it was love at first note when Rick James heard R&B singer Teena Marie wailing in the Motown Records L.A. headquarters. "Never in my life had I heard such a range with so much passion," said James. "I heard this girl singing her a** off," he once told an interviewer. "I walked in and here's this ... white girl. I said, 'Wow, you're really great. Are you on Motown?"
And this respect for her talent would go on to characterize what the two found in each other. Although they would end up having a short-lived romantic relationship, it went about as well as you'd imagine one would go with a man who once accidentally lit himself on fire while smoking crack. The truth about the relationship between Rick James and Teena Marie was that it was, above all, one of two professionals collaborating to make great music.
Teena Marie's career took off after meeting Rick James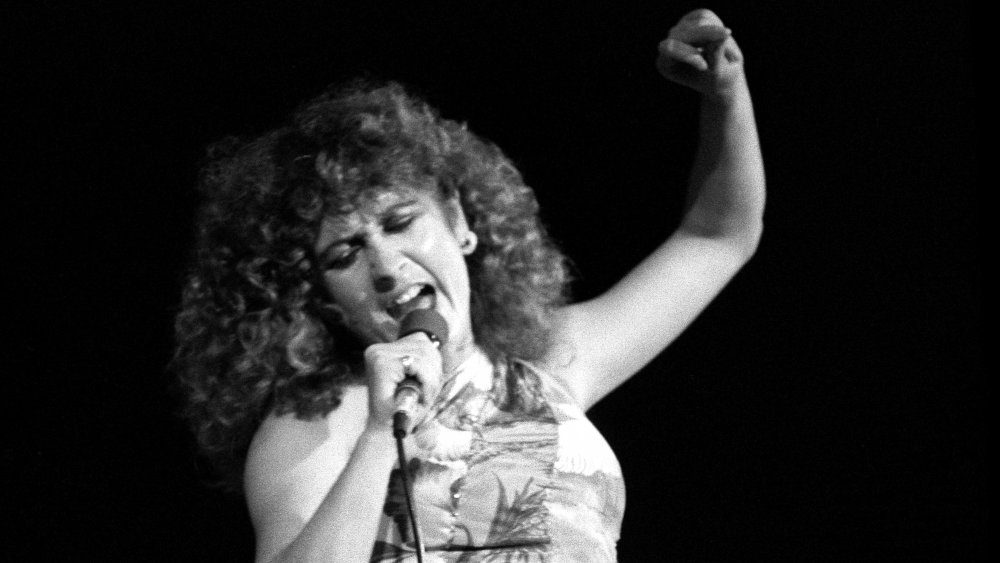 Sherry Rayn Barnett/Getty Images
When he first heard 20-year-old Teena, Rick was planning on cutting an album of songs he wrote with frontwoman for The Supremes Diana Ross, but he dropped the Motown legend like a hot potato and cut the tracks with Marie instead. James became her mentor and the singers collaborated on the 1979 album Wild and Peaceful, Marie's debut. The single "I'm a Sucker for Your Love" climbed to the Top 10 U.S. R&B charts.
They followed up this duet with another, "Fire and Desire," which came out on James' 1981 album Street Songs. According to the SF Gate, the song was inspired by her short-lived affair with the "Super Freak" singer. "This song will make you sleep with the enemy," she said of the single at a concert she co-headlined with James.
Although her career didn't take off until she met Rick James, Teena Marie held her own on stage. Music scholar Rickey Vincent told the SF Gate that "she did not need Rick James to carry her musically, but their stormy love took Teena over the top and made her the darling of young and star-crossed lovers everywhere." Rick James and Teena Marie may have had a tryst full of fire and desire, but their true connection wasn't in the bed, but onstage, doing what they both did best together.