What Mr. Big's Paul Gilbert Regrets About Hanging Out With Eddie Van Halen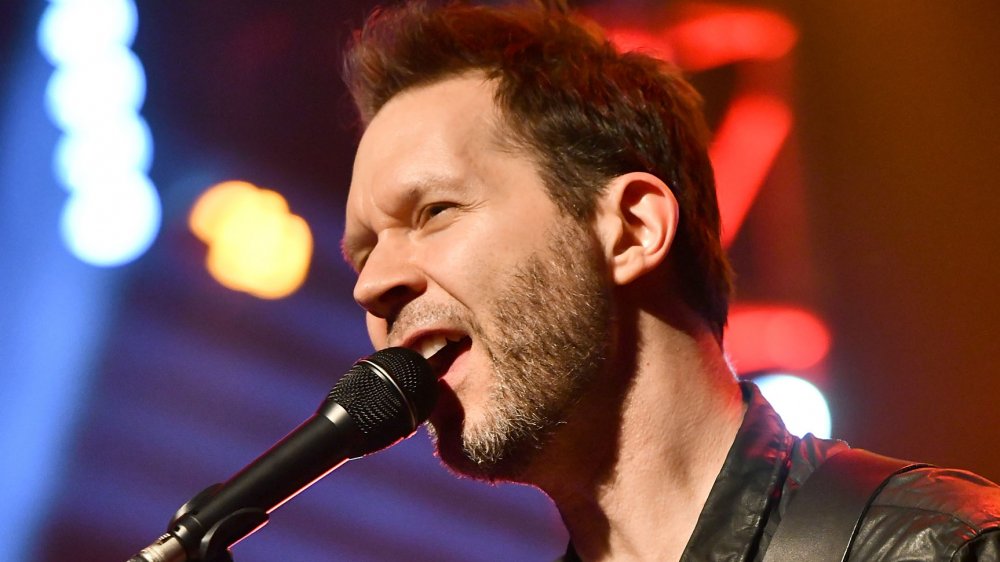 Scott Dudelson/Getty Images
What guitarist wouldn't jump at the chance to jam with Eddie Van Halen? Well, Paul Gilbert, founding member of metal band Mr. Big, for one. In an August 2020 interview with UltimateGuitar, writer Justin Beckner asked Gilbert about his history with the legendary Van Halen guitarist, the man Guitar World once named one of the greatest guitar players of all time. Had the two of them ever played together? Gilbert's reply: "No; I hung out with him at his studio for an afternoon once, but we never jammed."
He went on to explain that in his opinion, "anything that has metal in it, it's not the right vehicle for jamming," thanks to the rehearsing and composing necessary to "put together this indestructible thing that is the same every time." He's careful to qualify that he doesn't consider Van Halen to be a strictly metal musician, since Eddie "has so much depth and bluesy-ness to his playing."
There's no jamming in metal?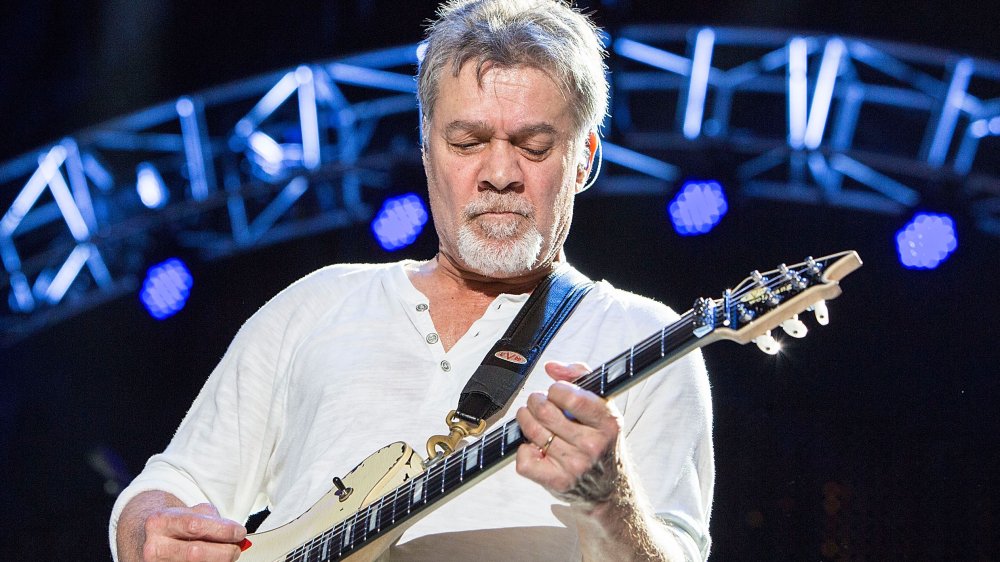 Daniel Knighton/Getty Images
Does Gilbert have any regrets regarding missed opportunities during his meeting with Van Halen? Unfortunately, in retrospect, he does. "I feel like it's a shame that I got to hang out with Eddie and we never picked up guitars but I don't think it occurred to either of us, it certainly didn't to me, because jamming isn't really what we do."
The hangout reportedly took place around the time singer Sammy Hagar had departed from the band, which Gilbert thinks had Van Halen considering what to do next while his band was missing a front man. Van Halen played an unreleased song with Hagar's vocals but then went on to play for Gilbert "the same song with Sammy's vocal muted and Eddie playing the vocal line on guitar ... and it was killer. I had never heard Eddie do anything like that because usually, he gives the role of a singer to a singer." Despite the fact that the two guitarists didn't get to jam together, Gilbert still had a cool moment with one of the all-time greats of hard rock and heavy metal, and that's something to smile about.