Here's How Much Steely Dan's Donald Fagen Is Really Worth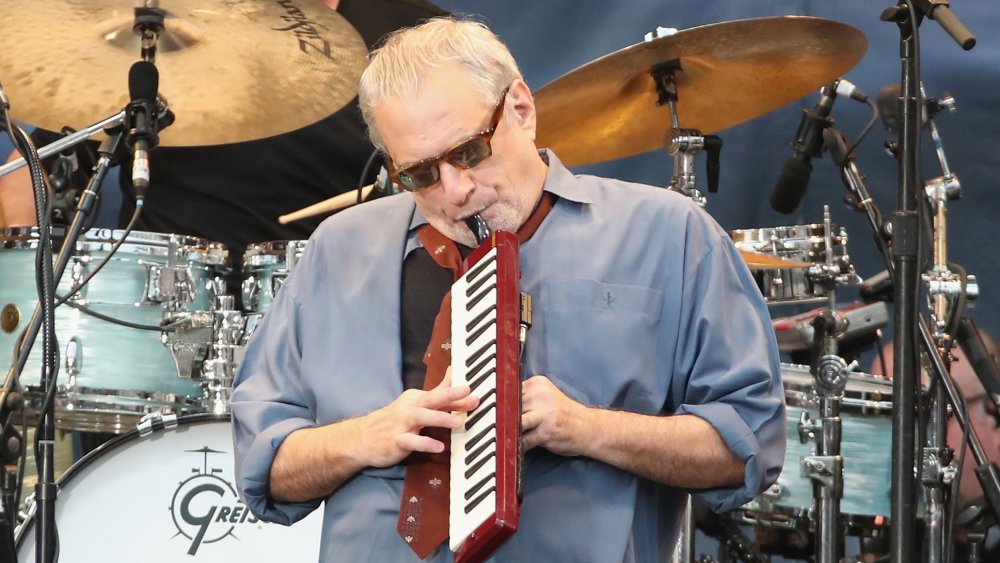 Kevin Kane/Getty Images
Donald Fagen is the co-founder, lead singer, and keyboardist of Steely Dan, a band noted by the Rock and Roll Hall of Fame for their "deviously slick music" that made them "the perfect musical antiheros for the Seventies." Steely Dan has sold over 40 million albums and Fagen continues touring, despite the fact that the other half of Steely Dan, co-founder and guitarist Walter Becker, died in 2017. In his first interview after his musical partner's death, Fagen told Rolling Stone that he would rather call the current incarnation of the band "Donald Fagen and the Steely Dan Band" but promoters won't let him. 
According to CelebrityWorth.com, Fagen is worth $50 million. Despite this considerable fortune, he's been outspoken regarding the fact that music sales aren't what they used to be, which means he has to keep touring if he wants to keep making money As he told the Wall Street Journal, "When the bottom fell out of the record business a bunch of years ago, it deprived me of the luxury of earning a living from records. I don't sell enough albums to cover the cost of recording them the way I like to. For me, touring is the only way to make a living."
Donald Fagen sues his former partner's estate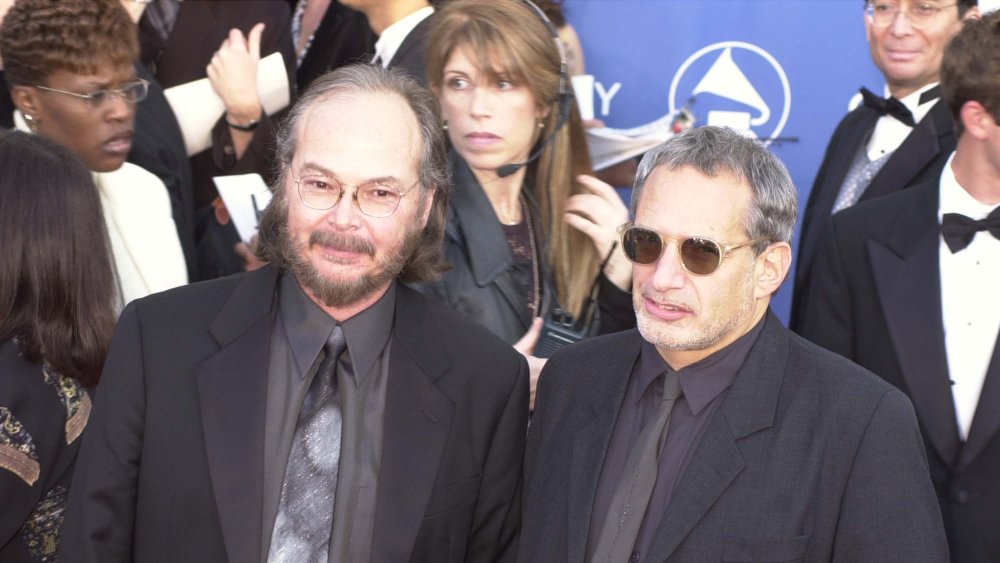 Laura Farr/Getty Images
Months after Walker Becker's death, Donald Fagen surprised the public by suing Becker's estate, claiming the estate was "reneging on a Buy/Sell Agreement that he and Becker agreed to in 1972" that stated one member of the duo would purchase all Steely Dan shares if the other quit the band or died. Rolling Stone quoted Fagen's attorney as noting that as far as his client was concerned "Mr. Becker's estate is entitled to receive all normal royalties on the songs they wrote together. But this case is about the future of the band, and we will vigorously defend the contract." Becker's estate responded that they were "disappointed" by Fagen's legal action and claimed that this agreement was no longer in effect by the time Becker died and later countersued Fagen, claiming Becker's widow was due fifty percent of the shares. In 2018, Becker's estate filed to dismiss Fagen's original lawsuit; the legal battle appears to still be in process.