Here's How Hong Kong Reacted To Bruce Lee's Death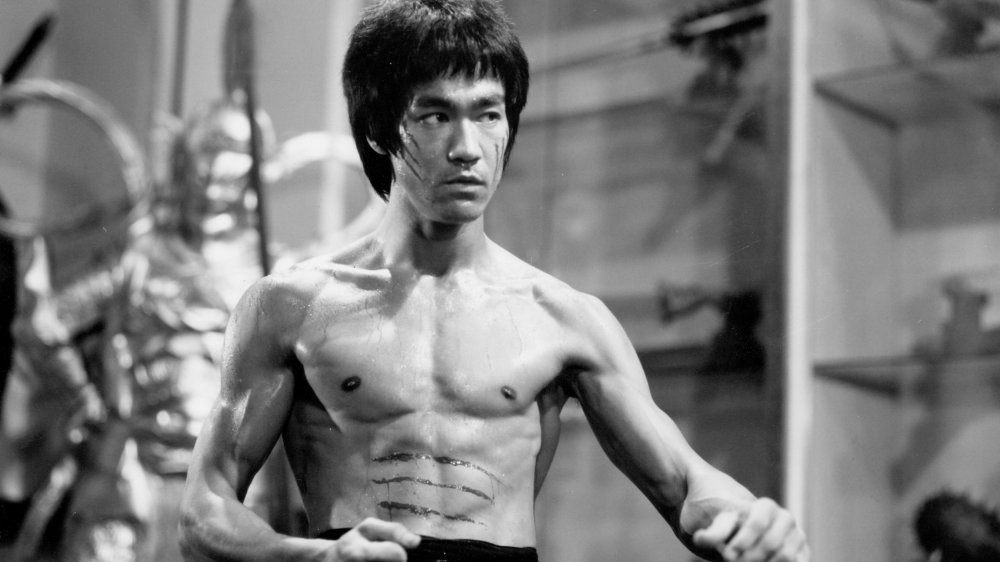 Michael Ochs Archives/Getty Images
The tragic death of action movie star Bruce Lee was mourned across the globe. Already a film icon in China by the time of his death on July 20, 1973, at age 32, the San Francisco-born actor left scores heartbroken in Hong Kong, where he was raised. But the posthumous release of Lee's ever-successful Enter the Dragon caused a flood of newly-branded U.S. fans to hit theaters, mesmerized by the late actor's impressive moves. Lee became a star of the silver screen in America, albeit months too late. Unsurprisingly, Lee's death felt across the globe was mourned in two very different ways.
According to a Seattle Times review of Matthew Polly's biography Bruce Lee: A Life, by 1973, Lee (born Lee Jun-fan) was the most popular actor — or, arguably, celebrity — in Asia. Known for international hits Fist of Fury, Way of the Dragon and Enter the Dragon, Lee helped put martial-arts movies on the global map.
A man of two worlds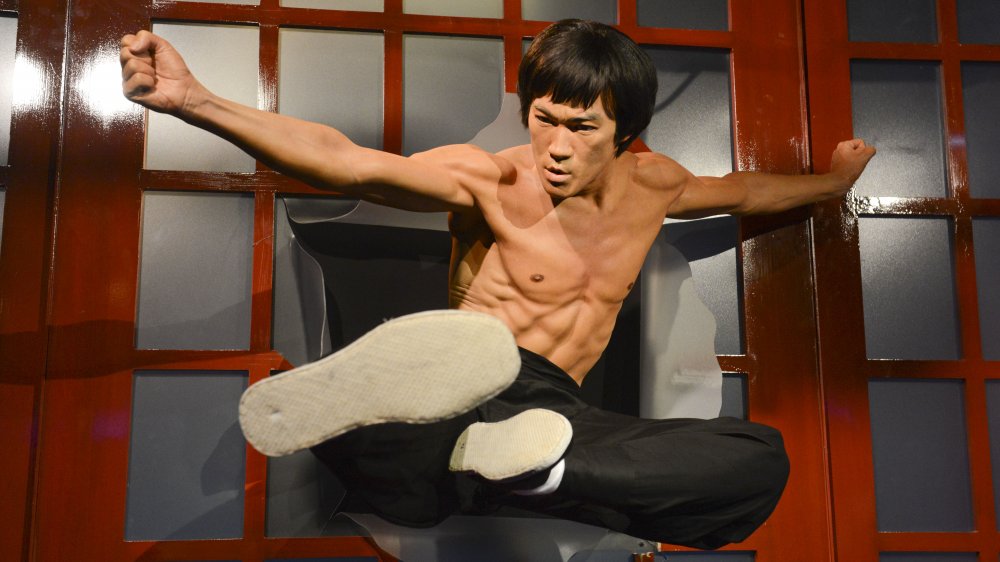 Vivien Killilea/Getty Images
Naturally, the decision to bury Lee in the United States angered many Chinese fans, but his wife, Linda Lee, ultimately decided to bury Lee in Lake View Cemetery in Seattle with a private ceremony attended by fellow actors Steve McQueen and James Coburn.
As Lee's biographer, Matthew Polly, relates the story, Lee's wife decided to hold the small American ceremony because "Bruce believed the individual represents the whole of mankind whether he lives in the Orient or elsewhere. He believes [sic] man struggles to find the life outside himself, not realizing the life he seeks is within him."
This small ceremony was contrasted by a funeral of much grander scale in Hong Kong, which featured more than 15,000 grieving individuals in Kowloon to pay their respects. AsAm News excerpted Polly's description of the funeral — that The South China Morning Post called the scene "a carnival," with several hundred extra police officers detailed to control the crowd. According to Polly, "old men wept, young girls fainted, and many people were hospitalized for shock and minor injuries."