Why Robert Plant Didn't Get Any Credit On Led Zeppelin's First Album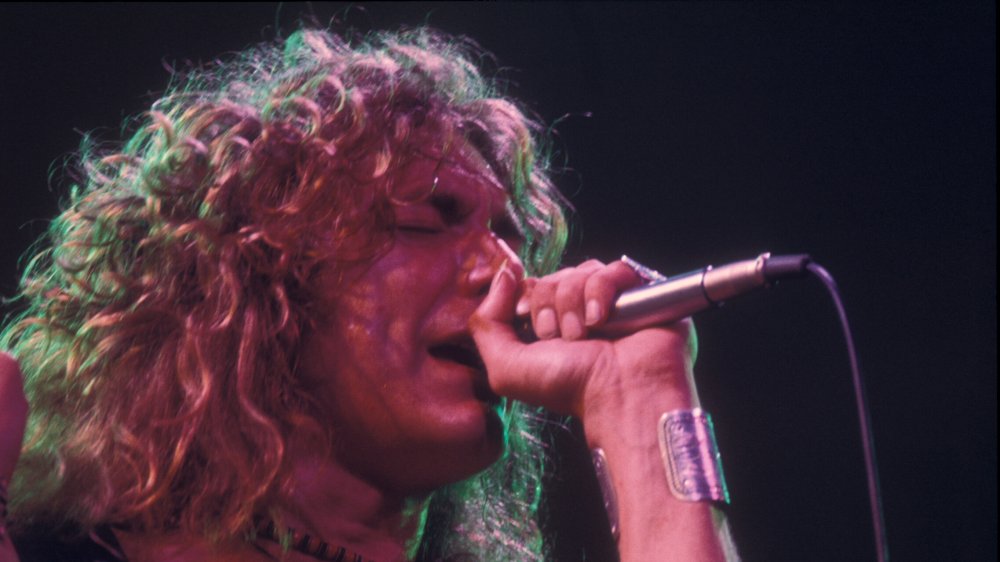 Watal Asanuma/shinko Music/Getty Images
Led Zeppelin. Without the special something that each member brought to the band, you could not have the band. This was so true, in fact, that John Bonam's death broke up the band and, with the exception of an occasional reunion show, kept it broken. It might be surprising to learn that Robert Plant received no songwriting credit on Led Zeppelin's debut album Led Zeppelin, which would later be known as Led Zeppelin I.
The major reason, which George Case reveals in Led Zeppelin FAQ: All That's Left to Know About the Greatest Hard Rock Band of All Time, is that Plant had contractual issues. In 1966 and 1967, Robert Plant had been the singer for the band Listen, and they were still under contract with CBS Records. Writing for his new band, which was signed with Atlantic Records, would count as a breach of contract. The result: He remained anonymous on an album that would make his career, while his name remains on two other, lesser albums.
The second issue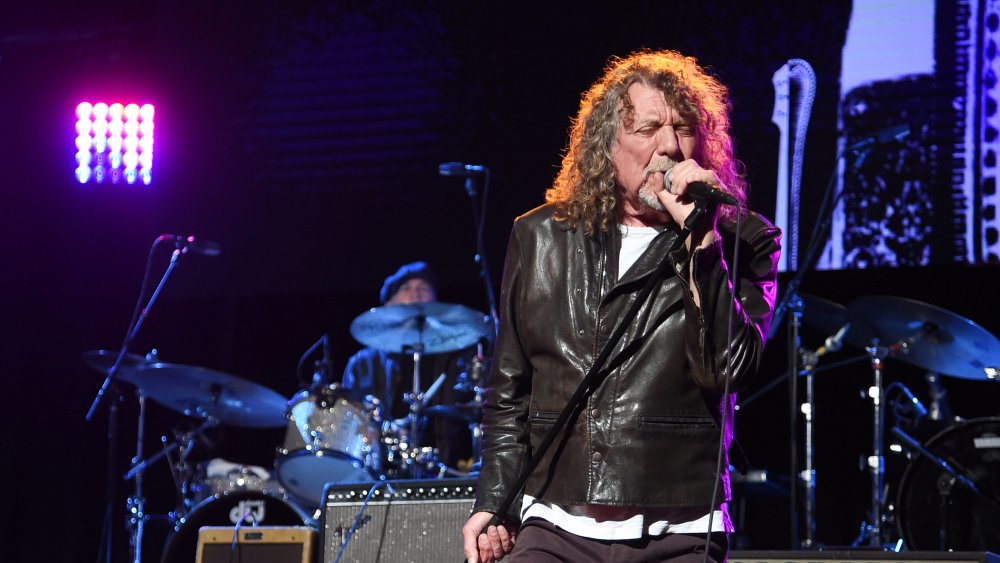 Jamie Mccarthy/Getty Images
The second issue with crediting Plant on Led Zeppelin manages simultaneously to be both less important and more important; namely, that Robert Plant didn't write the lyrics for the songs they sang.
Led Zeppelin has developed a notorious reputation for not crediting songs they snagged. In 2016 Rolling Stone even ran an article titled "Led Zeppelin's 10 Boldest Rip-Offs," which seems clear enough. Six out of the nine songs on Led Zeppelin were covers or lifted, with only two of those being credited to the original artist. Of course, musicians borrow from each other, but as Jimmy Page explained in a 1993 interview with Guitar World, posted on Classic Rock Review, he did his best to change the musical arrangements for the blues songs, but Plant didn't touch the lyrics on the first album. "Robert was supposed to change the lyrics, and he didn't always do that which is what brought on most of the grief," said Page. "They couldn't get us on the guitar parts of the music, but they nailed us on the lyrics." While similar controversies raged with later songs they recorded, after the first album it seems that Plant got the memo, as the number of songs drops considerably.