The Bizarre Story Of The Real Doctor Feelgood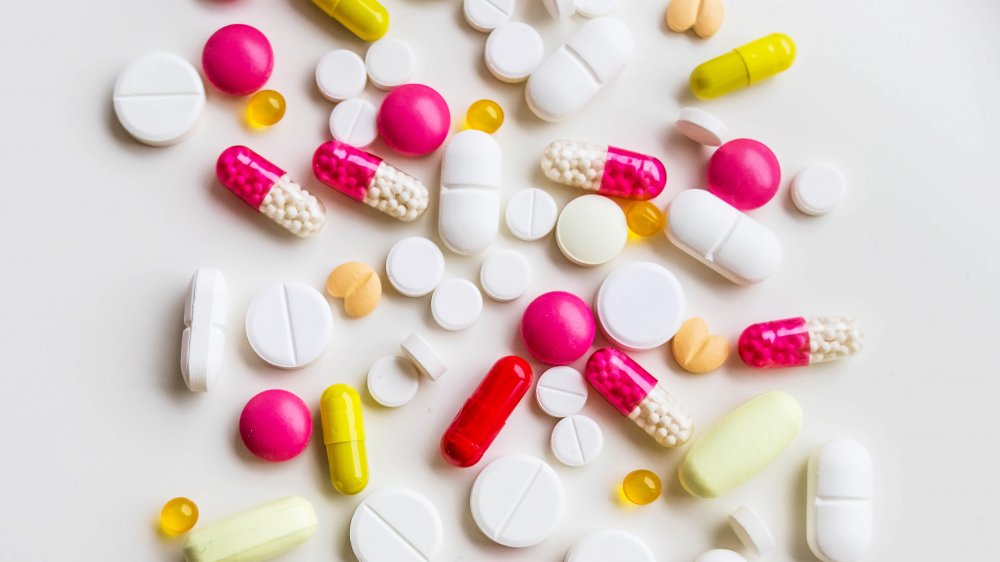 Shutterstock
Both Aretha Franklin and Mötley Crüe sang about characters named Dr. Feelgood, but it turns out there was a real Dr. Feelgood. For decades, he quietly and regularly injected all sorts of rich and famous people with amphetamines — speed — until he was outed by The New York Times in 1972. Dr. Max Jacobson was a German refugee who moved to New York City in the late 1930s and "established a practice on the Upper East Side catering to writers, musicians, and entertainers," per the New York Sun. His popularity and his nicknames — "Dr. Feelgood," "Miracle Max" — came from his "vitamin injections," which got their kick from "30 to 50 milligrams of amphetamines — the mood-elevating neural energizers also known as speed — mixed with multivitamins, steroids, enzymes, hormones, and solubilized placenta, bone marrow, and animal organ cells." 
When the Times questioned Dr. Jacobson about his injections, he told them "he often mixes amphetamine into the medications he injects, patients are seldom told that the mixture contains anything beyond vitamins and hormones." Famous patients included celebrities like author Truman Capote, film directors Cecil B. DeMille and Otto Preminger, fashion designer and politician Emilio Pucci, and playwright Tennessee Williams. In their exposé, the Times reported that "extensive inquiry also turned up the names of well over 100 others in ranking positions in government, journalism, finance, industry, society, and several entertainment fields who were said to be patients of Dr. Jacobson." They just couldn't be confirmed.
He's the one who makes you feel all right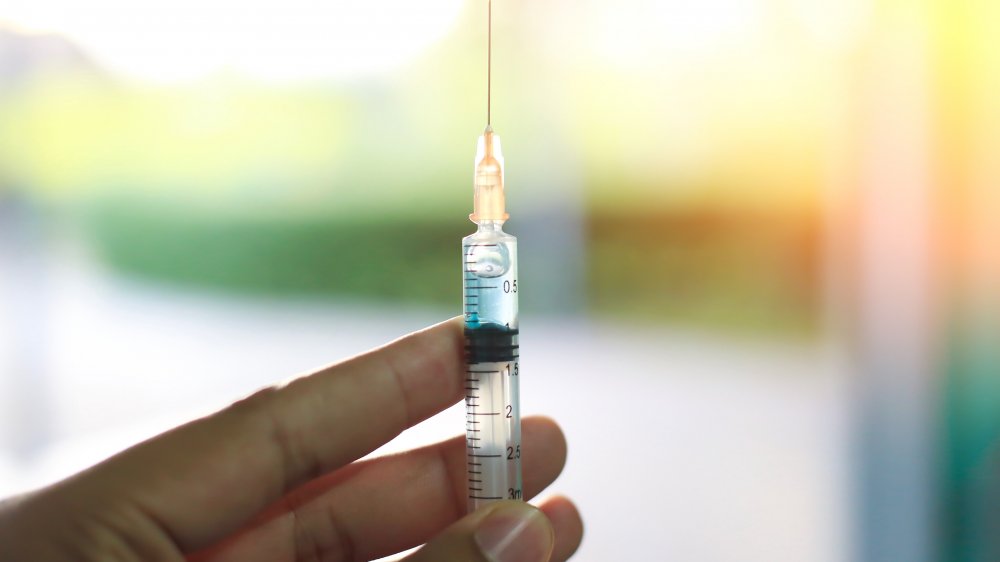 Shutterstock
Perhaps Dr. Jacobson's most famous and shocking patients were residents of the White House: none other than President John F. Kennedy and First Lady Jacqueline Kennedy; according to the Times report, "Dr. Jacobson frequently visited the White House and often traveled with the Kennedys." Historynet reports that Jacobson had accompanied the then-President to Vienna in 1961 for a summit meeting with then-Soviet Union President Nikita Kruschev to give him injections.
Jacobs had reportedly been investigated by the Federal Bureau of Narcotics and Dangerous Drugs, who found that the doctor's records "showed that a substantial quantity of amphetamines he had purchased was unaccounted for" and "ordered seizure of all controlled drugs in Dr. Jacobson's possession" in 1969. In 1973, according to another New York Times article, the New York State Department of Education and the Attorney General finally brought charges against Dr. Jacobson; he was 73 years old. The New York Sun reported that Dr. Jacobson "was charged with 48 counts of unprofessional conduct, and in 1975 the State Department of Education revoked his license." A 1979 petition to have his license reinstated was denied. Jacobson died in December of that year.