Why Josh Klinghoffer Left The Red Hot Chili Peppers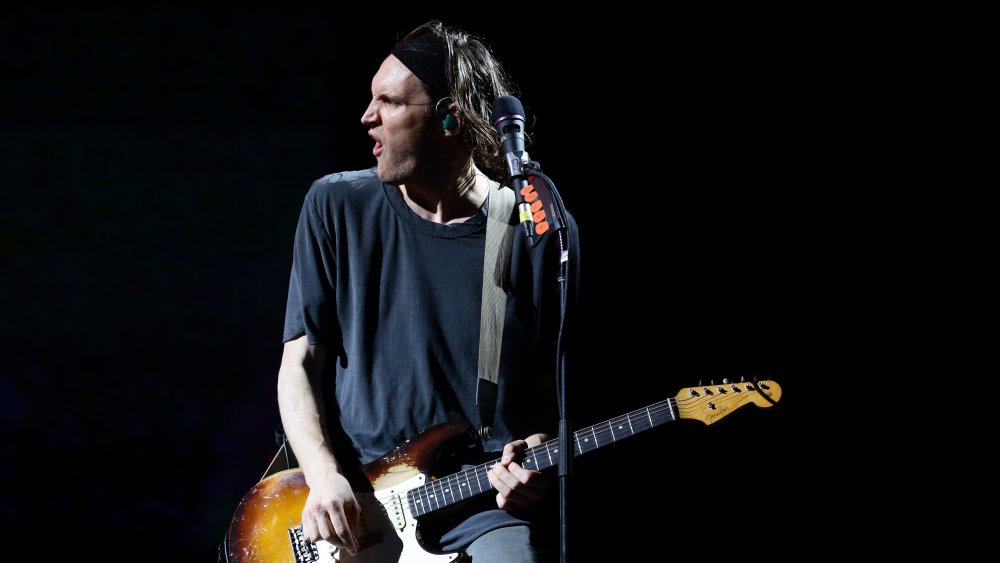 Suhaimi Abdullah/Getty Images
At the end of 2019, the Red Hot Chili Peppers' guitarist Josh Klinghoffer received some surprising news from his bandmates: they were asking his predecessor John Frusciante to rejoin the band and he was fired. It was a huge blow, and more than a little bit like his boo getting back with their ex.
"They just said, 'We'll get right to it. We've decided to ask John to come back to the band,'" Klinghoffer told podcaster Marc Maron, according to Rolling Stone. "And I just sat there quiet for a second and I said, 'I'm not surprised.' And the only thing I could think to say was, 'I wish I could have done something with you guys, musically or creatively, that would have made this an absolute impossibility.'"
Klinghoffer had replaced longtime Chili Peppers' guitarist Frusciante in 2009, after Frusciante left the band to pursue his own interests. Klinghoffer had been their backup touring guitarist and friend, so they didn't audition anyone else for the role. However, it was a hard loss felt by the band and its fans. Klinghoffer was a quiet contrast to the strong personalities of his bandmates, less red hot and more muted maroon.
The band has a history of playing musical chairs with guitarists
Alexandre Schneider/Getty Images
After a couple of years they released new albums, I'm With You in 2011 and then The Getaway in 2016, but fans continuously compared Klinghoffer to Frusciante. He told the Daily Record in 2016, "I still continue to get flak. The internet is a scary place."
"In the back of my head, when Flea initially asked me to join the band, I considered everything, including all the flak I might get from people who are devoted to my predecessor," he said. "You have to keep reminding yourself that it is make believe and doesn't really reflect the way everyone thinks, positive or negative." But he evidently found that enduring fans' hate was worth it for a shot at being a bona fide rockstar.
Throughout the Red Hot Chili Pepper's 37 year history, only lead vocalist Anthony Kiedis and bassist Flea have consistently been members, while the drummer and guitarist positions have changed a few times. In fact, Frusciante left the band on an earlier occasion in 1992, mid-tour for their album Blood Sugar Sex Magik, but rejoined in 1998.
An end to the 'Magik'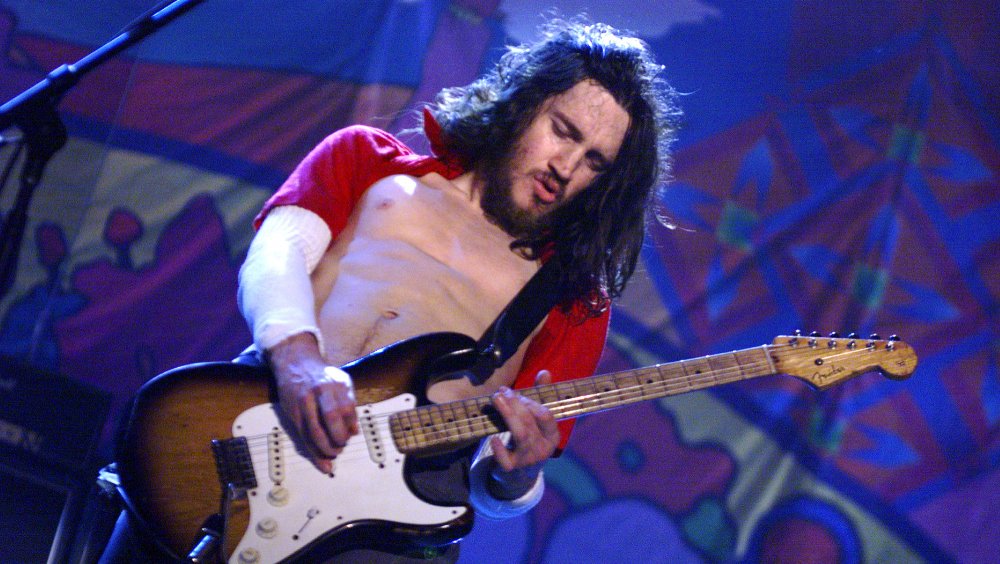 Frank Micelotta Archive/Getty Images
But, as Klinghoffer told Rolling Stone, there was a certain magic between Frusciante and Flea that he was simply never able to recreate. "I love those guys deeply. I never saw myself as deserving to be there over John," he said. "It truly felt like a death, but how many times do you get to walk away from a death and live the rest of your life?" Instead of digging his own grave, he's now going to work on his solo project Pluralone.
Klinghoffer is glad the split happened after 10 years of working with the Chili Peppers. "I'm really proud of it, rather than, if this was five years ago, I would have f***ing jumped off a bridge," he said. Well, luckily Frusciante did not want to come back then.
And while the reunion stings, Klinghoffer told Maron, "It's absolutely John's place to be in that band. So that's why I'm happy for him, I'm happy that he's back with them." Now Chili Peppers fans can only hope that Frusciante will be able to live up to his own shadow.