The Reason The Who Replaced Kenney Jones
Michael Loccisano/Getty Images
British rockers The Who notoriously had a hell of a time with their drummers. Despite his problems with drugs and alcohol (and slight case of unintentional manslaughter, according to Ultimate Classic Rock) the band's original beat keeper, Keith Moon, was ultimately irreplaceable. But, when Moon, who Louder Sound called a "hellraising, daredevil comedian," died of an accidental overdose of a sedative he was taking to calm his alcohol cravings on September 7, 1978 after bailing on a party thrown by fellow rock 'n' roll legend Paul McCartney, they had to give it a shot.
The Who's lead singer Roger Daltrey told GQ in 2018 that "Moon the Loon" was very misunderstood. "There was madness in his eyes, but he had sophistication and he had terrible sadness." Unfortunately for the band and its millions of fans, the next drummer they got — Kenney Jones, of The Faces — just wasn't crazy enough, and they would never again find the right kind of madness to complete the rhythm section the way Moon did.
Jones was already a well-established drummer in the British rock scene of the 1970s. He had already worked with the likes of Rod Stewart and other popular artists, and he nabbed the gig of a lifetime when The Who tapped him to replace Moon in January 1979, but the arrangement didn't last very long.
Kenney Jones wasn't a bad guy, he just didn't fit into The Who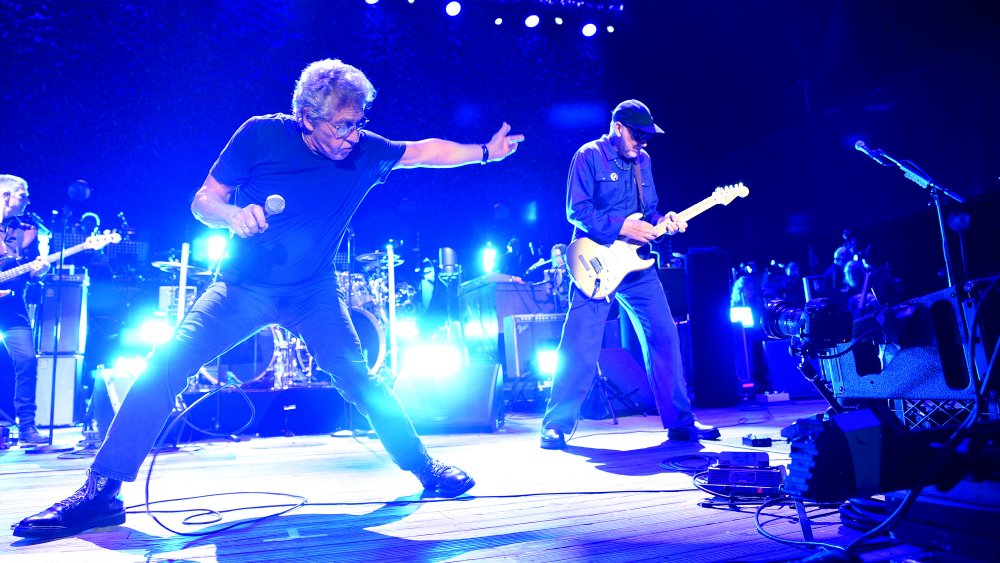 Kevin Mazur/Getty Images
Although guitarist Pete Townshend was all for letting his drinking buddy Jones join the band, others in The Who weren't so enthusiastic. Daltrey in particular had a real hard time letting his old friend go and considered the choice to hire Jones one of the most unfortunate musician replacements in rock history. He said in 1994 that he "felt that Keith was such an extraordinary drummer, to try and replace him was just ridiculous," according to Ultimate Classic Rock. In his eyes, Jones was "quite obviously the completely wrong drummer." He didn't have anything against Jones personally, he didn't dislike him. He just felt that he wasn't the right fit. "It's like having a wheel off a Cadillac stuck onto a Rolls Royce. It's a great wheel, but it's the wrong one."
The Who had trouble finding the sound it and its fans wanted after that. Townshend left in 1983, and their reign over the rock 'n' roll world effectively came to an end. Jones joined back up with them when they reunited to play Live Aid in 1985, and one last time in 1998, but when it was time for another reunion the following year, they announced that they were replacing Jones with drummer Simon Phillips. But Jones still made it into the Rock 'n' Roll Hall of Fame 2012 for his work with The Faces.