What You Didn't Know About The Bugatti Made From Only Legos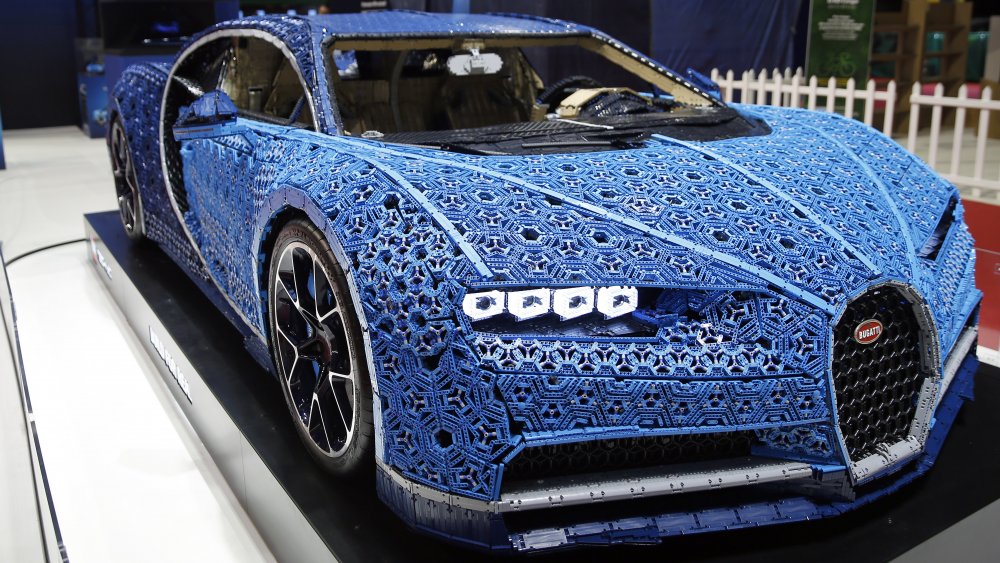 Chesnot/Getty Images
You can make many things out of Legos. But, unless you're a Lego master, these builds usually are too small. In 2018, the good people at Lego teamed up with race car manufacturer Bugatti to bring you a rideable, driveable Bugatti Chiron.
Lego explained tthey got the idea to make a life-size car someone can actually drive came about when the company was developing a smaller version of the vehicle. To build the car, they went to their facility in the Czech Republic that specializes in massive, complex constructions. A team of designers, mechanical and electrical experts set about figuring out how to make the car come alive.
What they absolutely did not want to do, Car and Driver wrote, was to just lay a Lego skin over the chassis of a real $2.6 million Chiron. No, the whole thing had to be made using Lego bricks only. It was hard work, and in the end, it took over 13,000 man-hours to build the card.
Everything is awesome about this car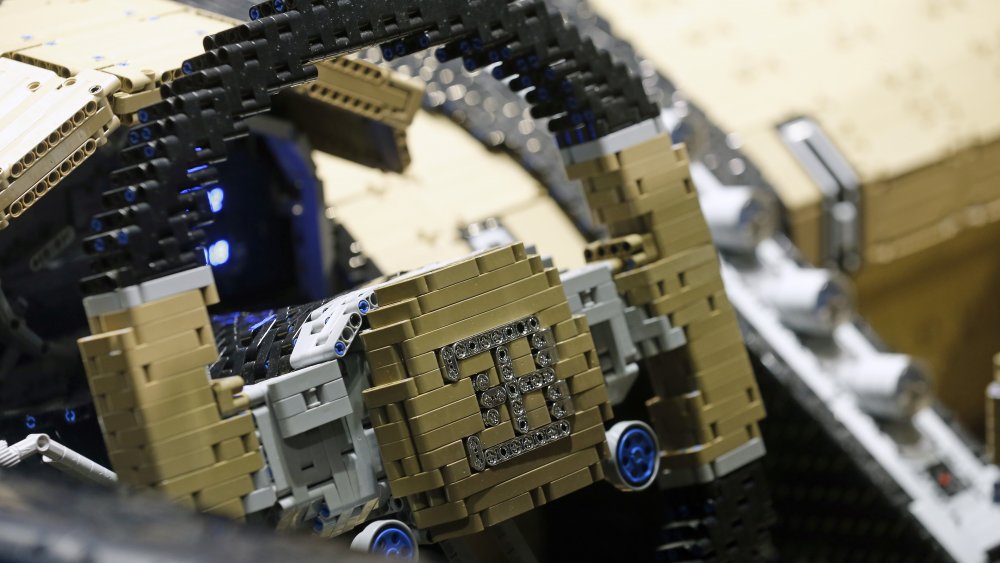 Chesnot/Getty Images
The Lego team explained it took a million Lego pieces and 339 types of bricks to build the car. It weighs 1,500 kilograms and, shockingly, used no glue in its assembly. Even the engine was made out of Legos. The engine comprises 2,304 Lego Power Functions motors, 4,032 gear wheels, and 2,016 cross axles. Instruments inside the car were also Legos, including the speedometer and the rear spoiler that pops up like the real thing.
The build was impressive, but The Verge reported the team still had to take some shortcuts. The car needed real Bugatti tires and reinforcement with a steel frame. Still, more than 90% of the vehicle was made of Legos.
Sure, it's an impressive build, but does it actually drive? Yes, but nowhere near an actual Bugatti Chiron, which has a 1,500 horsepower engine and a top speed of 261 miles per hour (mph). The Lego Chiron, on the other hand, runs on 5.3 horsepower and has a top speed of 12 mph, wrote Car and Driver. So no, the Lego Bugatti won't be a force on the Formula 1 track anytime soon, but it's still impressive. Bugatti even let its official test driver, a former Le Mans winner test drive it.
Next time you accidentally step on a Lego brick sans special slippers, just think — "this brick could've been part of a car."