The Truth About Ozzy Osbourne's First Marriage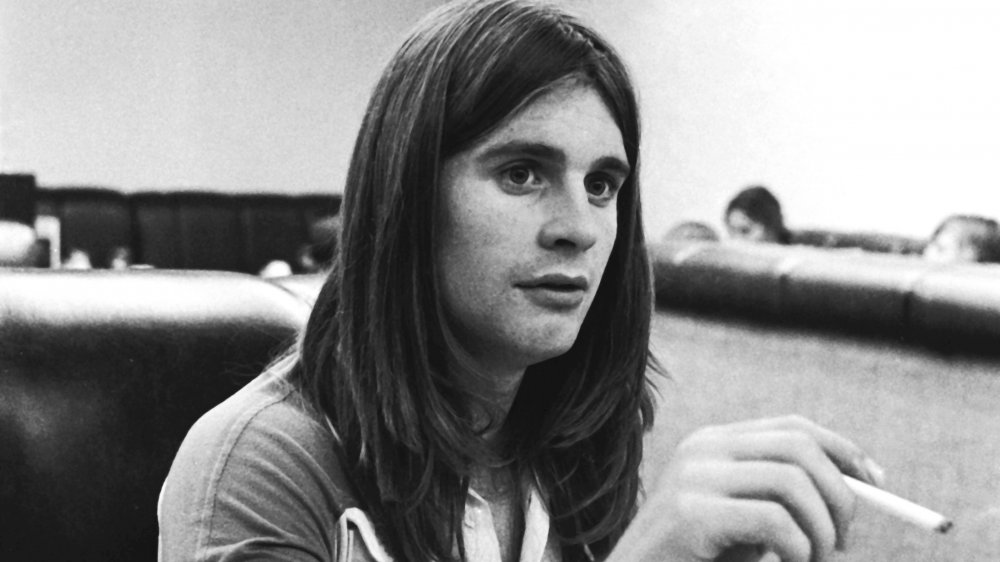 Michael Putland/Getty Images
Ozzy Osbourne and his wife Sharon have one of the most long-lasting and well-known marriages in rock and roll history. Married since 1982, Sharon has been Ozzy's partner and manager since 1979; their ups and downs have been well documented throughout their entire relationship, thanks in no small part to the popular and ground-breaking reality show The Osbournes, which brought the world into their home and lives, for better and for worse. But before his current, notorious marriage, Ozzy had a first marriage, which seemingly started, proceeded, and ended on very shaky ground. 
Per Heavy, quoting A & E's recent special Biography: The Nine Lives of Ozzy Osbourne, Osbourne met Thelma Riley in 1971 at a nightclub just as his band, Black Sabbath, was really taking off. They soon married and, according to Osbourne, "we had two children, Jessica and Louis. We bought a house for 20,000 pounds, I thought, 'I have arrived.' Not realizing it was a giant mirage. Something ain't feeling right." Despite soon fathering two children and even adopting Elliot, Riley's son from a previous relationship, Ozzy wasn't prepared for family life.
'I was a very selfish, self-centered, egotistical guy'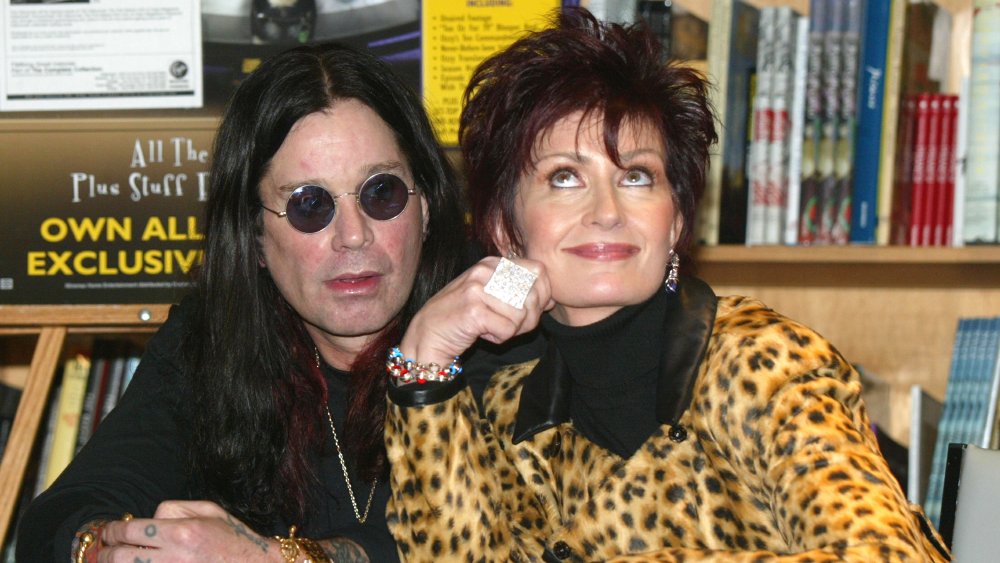 Frazer Harrison/Getty Images
Heavy further quotes Osbourne: "I thought money would buy everything, would fix everything ... but money would buy the alcohol and the drugs and I behaved ... badly. The way I treated Thelma, it was wrong ... I was a very selfish, self-centered, egotistical guy" who cheated on her from the beginning, "and that ain't cool." In a 2009 interview with BirminghamLive, Osbourne recounted one particular night: "So we're in this Holiday Inn and I've just finished talking to Thelma on the phone when there's a knock at the door ... I open it and there's this beautiful chick standing there in a little dress ... In she comes, pulls off her dress. Bob's your uncle," and she leaves "before I can even ask her name." This reportedly happened twice more with two different "chicks" that same evening.
In the midst of all of this, Ozzy met his future second wife, Sharon Arden, whose father Don Arden was then Black Sabbath's manager. "I was still married to my ex-wife, but I fell in love with Sharon," Ozzy told Heavy, with Sharon following up: "We were just having the time of our lives, meanwhile Ozzy had a wife and kids back home, so it was a lot." Ozzy and Thelma divorced in 1982; Ozzy and Sharon married on July 4 of that year. And the rest is rock and roll history.