The Tragic Real-Life Story Of Mary Wells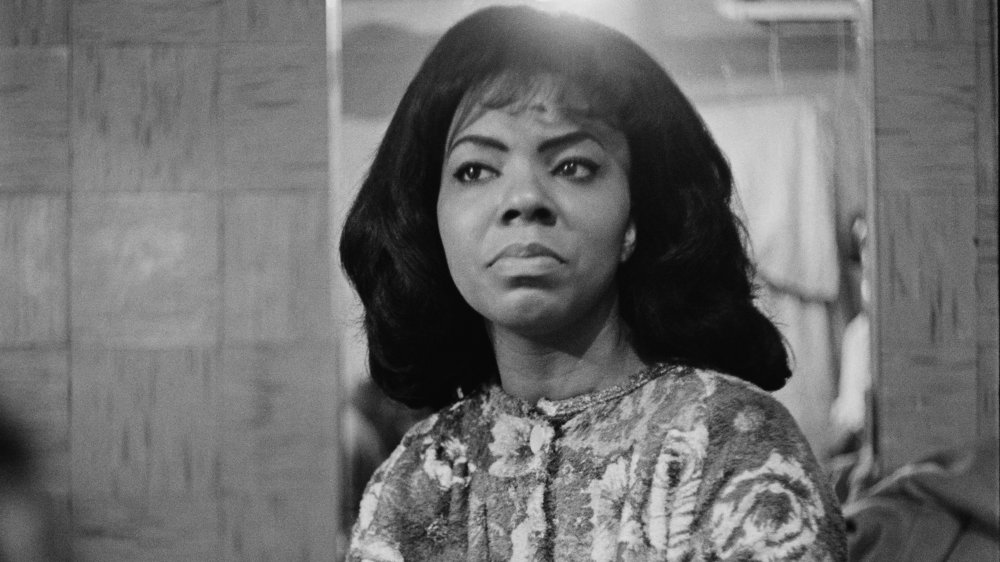 Michael Ochs Archives/Getty Images
Many Motown stars have tragedy winding throughout their lives on and offstage. Mary Wells, the woman who kicked off Motown's all-encompassing success as the go-to label for soul and R & B was no exception. Per History of Rock, Wells was born in Detroit in 1943 and had a difficult childhood — an absent father and a mother who worked as a domestic to support herself and her three children. At the age of three, Wells was temporarily paralyzed by spinal meningitis and had to learn to walk again. She began singing in church as a little girl and singing in contests and clubs at the age of 10. When Wells was 16, she met an assistant to Berry Gordy Jr. of Motown Records, who brought her in to present a song she'd written for Jackie Wilson. Motown signed her and she recorded the song, "Bye Bye Baby," herself. She paired up with Smokey Robinson, and the result was a string of hits, the biggest coming in 1964: "My Guy" went to #1 on the pop charts thanks in part to "her smooth, knowing, but coy delivery backed by Robinson's understated pop-ish arrangement." Billboard reports that "My Guy" was Motown's first #1 pop hit.
While her career took off, Wells dealt with significant personal challenges. As People reports, Wells married her first husband, backup singer Herman Griffin, at just 17. She divorced him two years later after he made her undergo two abortions because of her career.
'I was suffering; I just couldn't take it'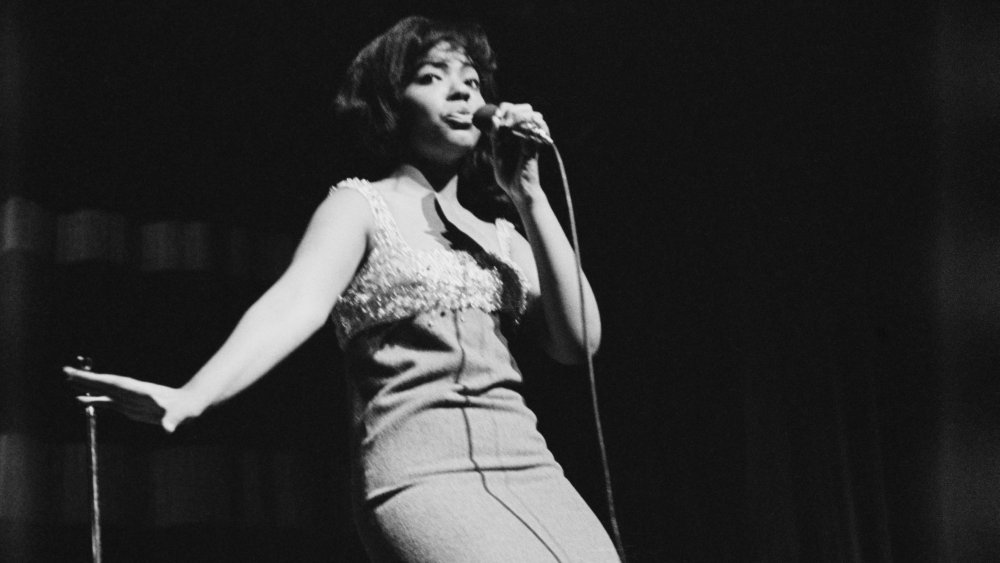 Michael Ochs Archives/Getty Images
In 1964, encouraged by her ex-husband, Wells sued Motown — the first of its artists to do so. People quotes her: "I had made a lot of money for the company, and I had nothing to show for it." History of Rock notes that she signed "a large contract from 20th Century Fox" that had promised her movie roles as well as records, but neither came to be. In 1965 she signed with the label Atco and had a hit with the song "Dear Lover," but never reached the heights of her success with Motown again. Rumors abounded that Gordy was angry with Wells for leaving Motown. All Music reports that "it's been rumored that Wells was being groomed for the sort of plans that were subsequently lavished upon Diana Ross," but Motown may have "quietly discouraged radio stations from playing Wells's subsequent releases."
Wells married singer Cecil Womack in 1966, and together they had three children: Cecil Jr., Stacy, and Harry. She had an affair with Cecil's brother, Curtis, as detailed in the book Mary Wells: The Tumultuous Life of Motown's First Superstar. Wells felt so much guilt around the affair that she attempted suicide in 1977, later explaining, "Cecil was suffering; Curtis was suffering; I was suffering; I just couldn't take it." In 1977, she divorced Cecil and moved in with Curtis; they had a child together, Sugar.
'She only cried ... because she couldn't do what she liked to do'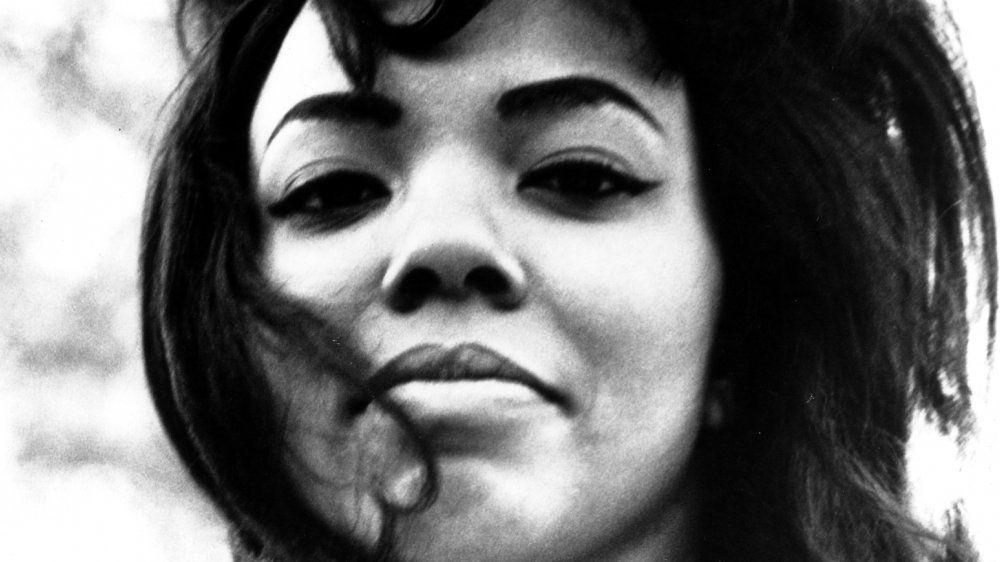 Michael Ochs Archives/Getty Images
(If you or anyone you know is having suicidal thoughts, please call the National Suicide Prevention Lifeline at 1-800-273-TALK (8255).)
Mary started using drugs around 1978. She's quoted in Mary Wells: The Tumultuous Life of Motown's First Superstar: "I used drugs for relief, like so many other people do but never talk about it." She reported used heroin, cocaine, and methadone for most rest of her life, only stopping when she was pregnant with her daughter Sugar. She successfully completed a drug rehab program in 1990. That same year, reported People, "the former heavy smoker learned she had cancer of the larynx, which later spread to the lungs." The disease "stilled her famed burnt-honey voice" and Wells had no health insurance. Singer Martha Vandella had toured with her in 1989 and told People that eventually Wells "had no voice at all" and "just whispered the lyrics."
 Jet reported that Bruce Springsteen contributed $10,000 toward her aid. Radio stations stepped up, spreading the news, informing where donations could be directed. Over $150,000 was raised from colleagues and fans. Wells began what People called "a painful course of treatment that included radiation therapy and a tracheotomy that made even talking ... painful." She died on July 26, 1992. According to her daughter Stacy, Wells never complained — "She only cried ... because she couldn't do what she liked to do, which was sing."