Kamala Harris' Net Worth: How Much The VP Candidate Is Really Worth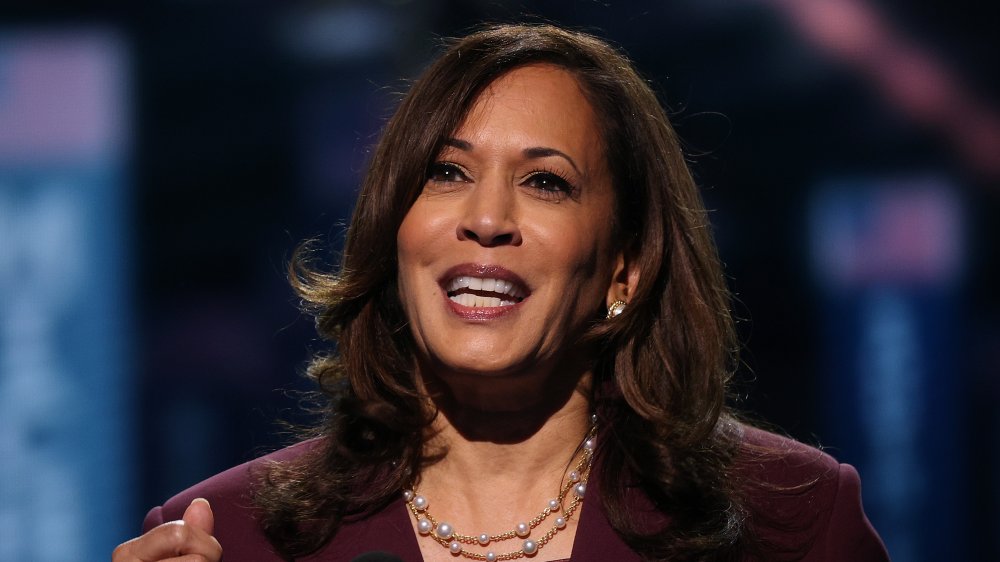 Win Mcnamee/Getty Images
When vice presidential candidate Kamala Harris dropped out of the 2020 presidential race, she wrote on Medium, "I'm not a billionaire. I can't fund my campaign." Harris may not be a billionaire, but she is indeed a millionaire several times over. As of September 2020, according to Town & Country, she and her husband, attorney Douglas Emhoff, have a combined net worth of over $6 million. 
Harris is in good financial shape even without her husband's contributions to their household. She has held public office since 2004, serving as San Francisco's district attorney until 2014, when she was elected California's attorney general. She held that position until 2017, when she was elected United States senator from California. Per Forbes, Harris made $140,000 in 2003 and became eligible for a pension from the city of San Francisco worth "at least $250,000." Women's Health reports that she eventually made $260,000 per year as district attorney, taking a "significant pay cut" in 2010 when she was elected attorney general of California with an annual salary of $160,000. Her salary as a senator came in at $157,352, but Harris has made additional money from lucrative book deals. Her 2018 memoir The Truths We Hold brought in $320,125, and in 2019 she earned book advances adding up to $277,763.
Together they earn more than $1 million a year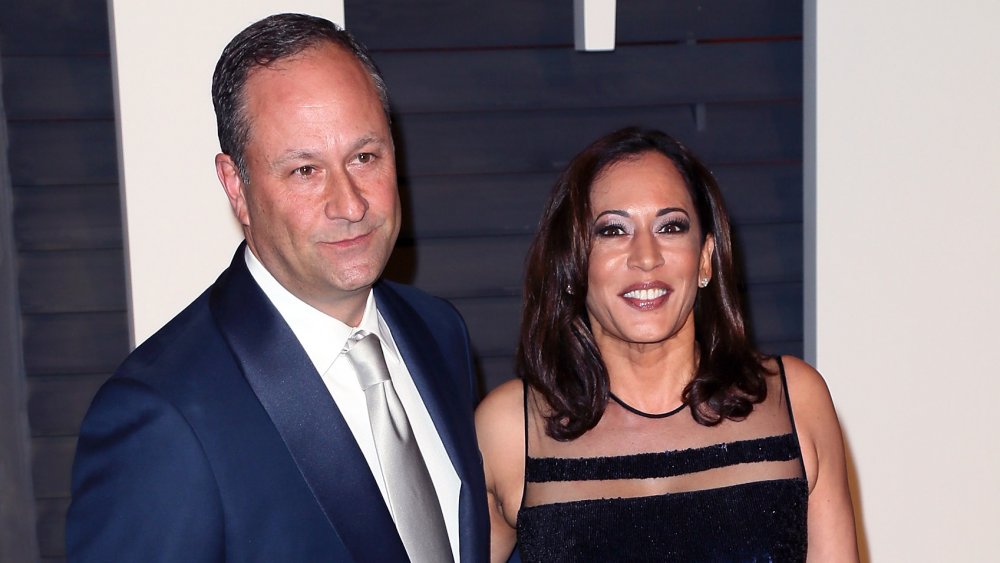 David Livingston/Getty Images
The biggest change in her financial circumstances came with her marriage to Emhoff, a partner with the firm DLA Piper. Since they began filing jointly in 2014, Harris and Emerhoff have reported over $1 million in annual income, with a total of $1.89 million in adjusted gross income in 2018. According to Forbes, their assets include homes in Los Angeles, Washington, D.C., and San Francisco, worth about $5.8 million before debts; retirement accounts worth at least $1.4 million; and "two capital accounts tied to law firms where Emhoff has worked, worth at least $1 million."
Fortune looked into Harris's May 2020 Senate financial disclosure and reported that Harris was "among the wealthiest" of the 2020 Democratic candidates, including nominee Joe Biden, whose assets totaled around $2.7 million, according to his 2018 tax returns. Fortune notes that Harris paid a 37 percent tax rate on her income, the highest rate among all Democratic presidential candidates at the time of analysis, even though Biden's adjusted gross income topped the list at over $4.5 million. (Michael Bloomberg had not yet entered the race when these rates were calculated.) 
If Harris is elected vice president, she will still be far from the wealthiest vice president of all time. Per a 2018 article from CheetSheet, Dick Cheney's net worth is $100 million, Al Gore's net worth is $300 million, and Gerald Ford's vice president, the late Nelson Rockefeller, handily tops the list at $1 billion.