The Real Reason Mitch Malloy Left Van Halen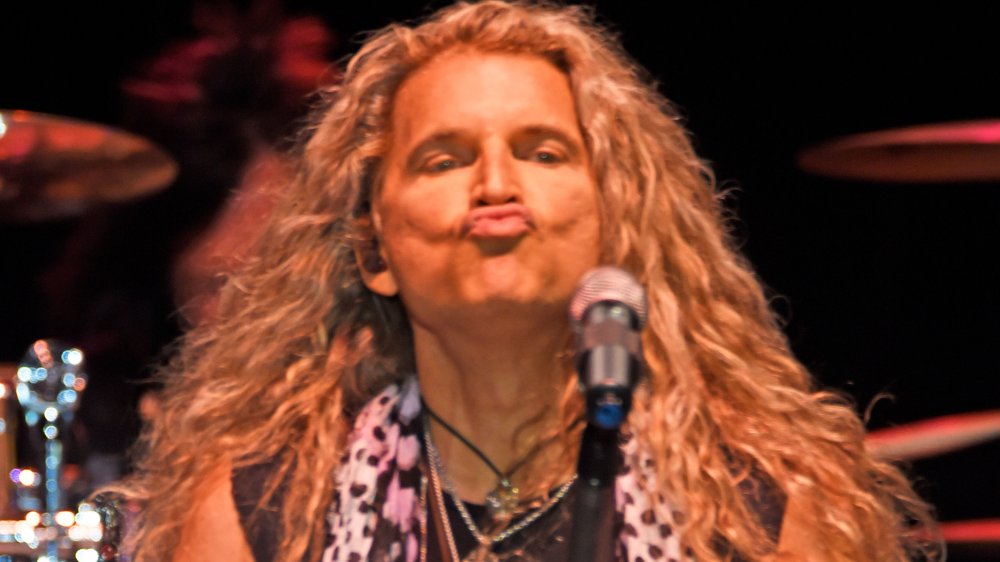 Stephen J. Cohen/Getty Images
Van Halen is notorious for drama, particularly when it comes to their revolving door lead singer slot. When David Lee Roth left the band in 1985 to pursue a solo career, reports Ultimate Classic Rock, Van Halen replaced him with Sammy Hagar, who stayed on for an impressive 11 years before — again, per Ultimate Classic Rock – being let go in 1996 to make way for ... David Lee Roth's return. Roth's tenure was short lived, and he was replaced by Extreme's Gary Cherone for one 1998 album before Hagar came back for "a few new cuts for another best-of compilation before heading out on the road for an ultimately ill-fated tour," only to be once again replaced by David Lee Roth "for a series of tours and 2012's A Different Kind of Truth LP." 
Somehow, in the midst of all of this, singer Mitch Malloy had the opportunity to join the band in 1996 following Hagar's first departure. Again according to Ultimate Classic Rock, guitarist Eddie Van Halen was "extremely complimentary about the work the singer did while auditioning for the group" but nevertheless Malloy wasn't so sure, remembering, "I go on gut feelings, and it was clear to me that something was amiss, so why continue?"
"This can't work for me."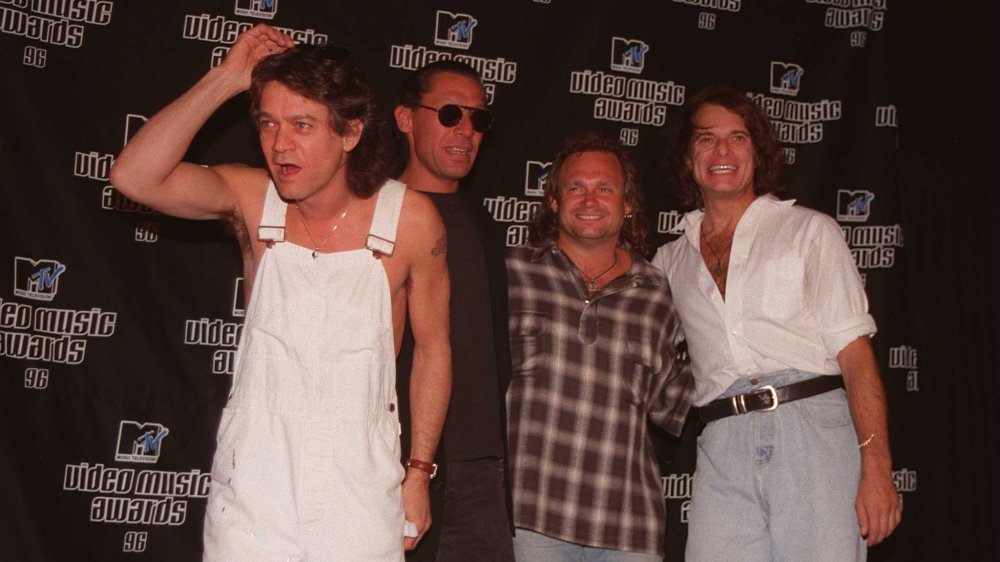 Manny Hernandez/Getty Images
Malloy had "started working on new music" with Van Halen when he, along with the rest of the world, watched as none other than David Lee Roth "famously took the stage with Van Halen during the Video Music Awards, his first such appearance since leaving in 1985." Ultimate Classic Rock reported that in a documentary called Van Halen's Lost Boy, Malloy recalls realizing that Van Halen fans actually "wanted Dave back in the band, including me. I mean, I grew up on Van Halen with Dave in it." Despite reassurances that Roth's appearance with the band was a publicity stunt and he was not actually rejoining the band, Malloy was out: "When I saw Dave come out with them, that was it for me. It was over ... This can't work for me." 
He went on to have a solo singing career as well as working as a mixing and mastering engineer with clients such as Taylor Swift and Kenny Loggins. According to his website, he has been fronting the hair metal band Great White since 2016. No word if he and Gary Cherone are planning anything like the ill-fated and short-lived David Lee Roth and Sammy Hagar joint tour of 2002 in which they co-headlined and proclaimed themselves "Song for Song, the Heavyweight Champs of Rock and Roll," says Ultimate Classic Rock.